These Integrators are Making It: NSCA Celebrates Excellence in Business Award Winners at BLC 2018
NSCA hands out Excellence In Business Award for strategic overhauls, talent development, employee engagement, customer experience and business performance.
Leave a Comment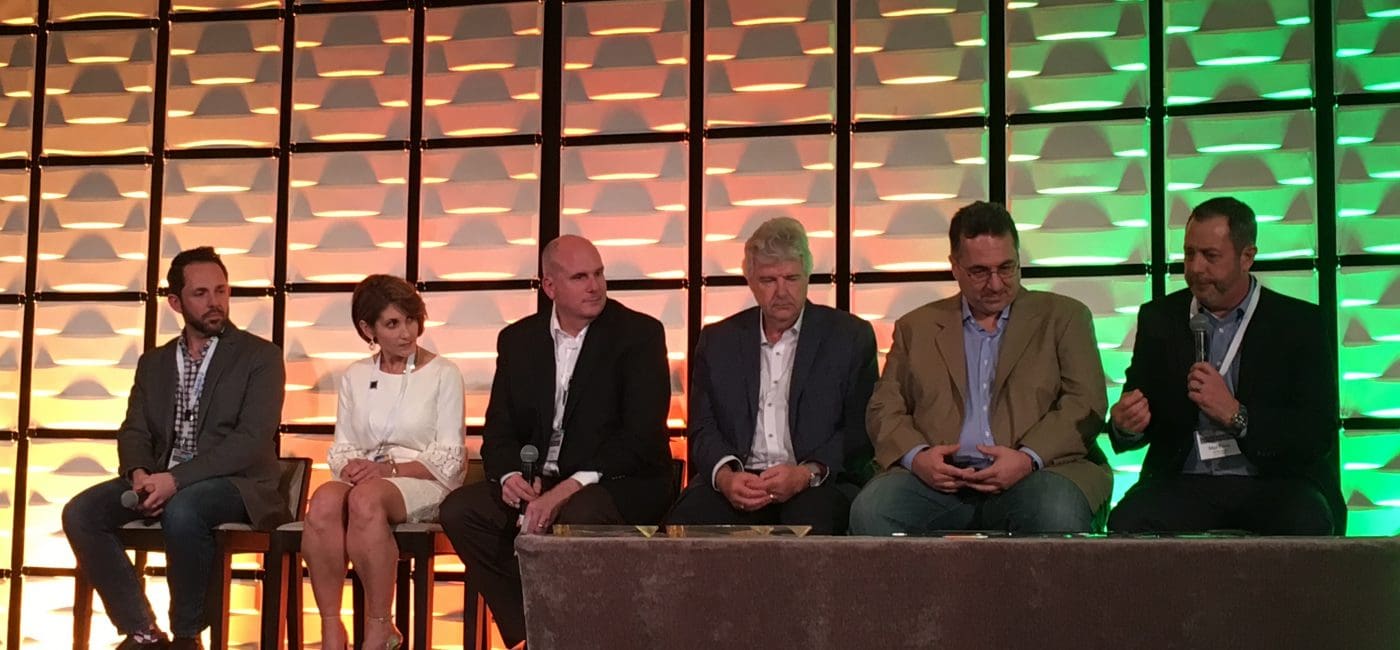 How do you win an Excellence In Business Award by eliminating your leadership? ET Group found that out when they addressed a company culture problem by eliminating the traditional pyramid and creating teams that shared responsibility for projects through self-management.
It earned the Canadian company an NSCA Excellence In Business Award for differentiating strategy, one of six awards handed out at the 2018 Business & Leadership Conference in Dallas this week.
Other honorees earned recognition in talent development, strategic transformation, employee engagement, customer experience and business performance.
ET Group's Brad Flowers says the new structure was "not easy to institute, but people find us to be revolutionary and interesting and that helps us break down barriers and get trust in a lot of cases." All ET Group employees are made to take the three weeks of vacation they get every year, he says.
"The toughest part is giving up control," says Flowers. "The biggest issue is not falling back into the old roles. It's happened a few times, but we've been able to correct it pretty quickly."
Other NSCA Members Share Excellence in Business

Max Curry of Infinity Sound, which won the Excellence In Business Award for business development, says company leaders "weren't satisfied with the returns we were getting on our sales efforts," so that led to an extensive research project with existing customers and those they thought should be customers.
They talked to them about buying trends going back about two years and Curry found it was "enlightening to talk to customers when you're not trying to get a P.O."
The effort led to 100 percent month-over-month growth for Infinity Sound and a backlog five times what it had been in the past.
The biggest challenge, says Curry is ramping up the program. To help with that, a longtime Infinity Sound employee is developing new processes and procedures, then training other employees on what they should do going forward.
"The striking thing to me is how many customers have said, 'no one ever asked us.' They were empowered by the experience. We were wasting a lot of time on customers who didn't fit our profile," says Curry.
JKL Technologies earned its NSCA Excellence In Business Award for customer experience by launching a successful AV integration business to go with its IT parent.
"There's a lot of effort and time put into designing the technology and designing the solutions," says JKL's Musfik Dogancay.
"A lot of it comes down to what happens when someone walks into a room." JKL launched what it calls a hyper-care program, which includes sending an email to customers with tips on making the most of its new technology and deploying staffers to train them on how to maximize it.
"End users want to hear from your 'best' people, but those people are often too technical and don't have empathy for what the customer wants," says Dogancay. "When your customer has a problem, they just want it to work."
More NSCA Members Who Display Excellence in Business

Avidex developed One Avidex Way to address an issue of communication breakdowns among its offices, says Jim Scalise.
"It's important to have the same processes across all our offices," he says. "It's easier to be engaged when you're more involved and communicating in the same way."
Avidex also developed a future leader training program, a week-long endeavor which also includes a nine-month follow-up effort that's helping employees at all levels improve themselves and be groomed for future opportunities.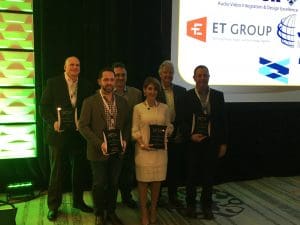 "We didn't realize how big an effort it would be or what the time investment would be," says Scalise, noting the company launched the program in-house but probably shouldn't have, or at least should have done it in stages.
Tech Electronics went from what Laura Wasson called "the cruise ship to the speed boat model," adding a cloud services offering in May.
That move has the company expecting to triple the profits from its first 55 years within the next five years, she says. Tech Electronics is also developing apps, says Wasson.
"It's a mindset change," says Wasson. "You're turning a capital project into recurring revenue so there's nothing you can sell them, per se. If it doesn't start at the very top of the company, it doesn't get down to the employees.
BlueWater Technologies created a mentorship program to help with a talent development issue, a move that Tobi Tungl says has helped with "empowering people to grow personally and professionally. What we do at home allows us to do what we do at work."
The biggest road block, he says, was deploying the program across the entire company all at once. They've since figured out a way to do it division by division, says Tungl.
If you enjoyed this article and want to receive more valuable industry content like this, click here to sign up for our digital newsletters!