Is The Office vs. Working From Home Battle Coming To An End?
Boom Collaboration founders argue that peace will soon be restored when it comes to the office-versus-working-from-home battle.
Leave a Comment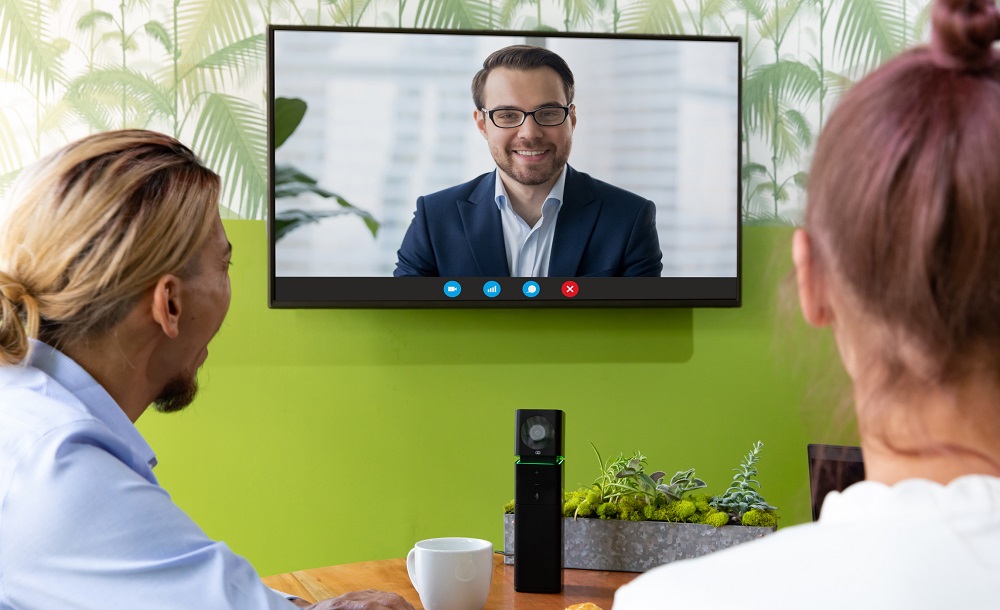 Three years on from the first COVID-19 lockdowns, is the on-going conflict between working from home and returning to the office, coming to an amicable end?
At long last, peace might finally be on the horizon, as a clearer and more consistent picture begins to emerge.
Our company was founded in 2020, ironically right in the middle of the pandemic! We saw an explosion in demand for USB home-working devices but are now witnessing a 40% rise in office video bars plus a 32% growth in high-performance PTZ cameras and expandable audio devices this year.
Office Real Estate Apocalypse
Through these interesting, challenging and evolving times, from lockdowns to hybrid working, conferencing has been at the fulcrum of dramatic changes in daily and working life; how people interact and communicate, almost from anywhere.
In many ways there's no going back to how we were before in an increasingly AI-driven world. The impact on the office property market has been particularly hardest hit with the true costs yet to fully emerge.
There are widespread reports of a $500 billion 'office real estate apocalypse' where the effect of remote working in the U.S. is even worse than expected. But, what is in little doubt is how offices around the world have had to restructure to the 'new normal' creating more huddle room facilities to accommodate more video meetings.
We know these trends are mirrored around the world with one in five Londoners for example, estimated to be working remotely, while four out of ten balance working from home with going to the office. Three-quarters would leave their job if they were no longer able to work from home for some of the week, according to one recent study.
But it's a lot more complicated argument than just wanting to work from home.
Related: 5 UC&C Sessions You Don't Want to Miss at CIX23 Conference
Office vs. Working From Home: A Mixed bag
There's still a ton of companies pushing hybrid and in person. Maybe the real estate crash will not be that bad. Time will tell.
Some companies at first were looking to go full remote but now they have requested staff to come back. Some went full time whilst others prefer hybrid. And some will never go back. It's kind of a mixed bag. The key is to be flexible to maintain their culture and retain a happy workforce.
Going fully remote can be difficult to achieve. Even we are a relatively small team dispersed across many miles, but we all value getting together in person on a regular basis when we can. There's a balance.
Face-to-face meetings and direct human interaction on a regular basis matter and add value in so many ways. There's social interaction as well as business benefits.
However as some people want to work from home in terms of a work life balance, they still need to be face-to-face regularly, rather than just being isolated. Obviously, high-performance video technology offers a compelling alternative.
One of the main arguments we used to hear from friends is, what is the point of being in the office if my colleagues are not there, so I end up on a video call anyway that I could have made from home?
Regular patterns of behavior are being formed with people in the office with key colleagues when they need to be, and working remotely too. This can boost business productivity and smooth any friction between departments.
No War
Over recent years there seems to have been a constant battle between the office or hybrid work. But it doesn't need to be that way. There's a benefit to both, and that's certainly the view of many of our customers around the world.
Wherever people are working, the latest videoconferencing technology can help. The battle is over. There's no war. Peace is being restored.
---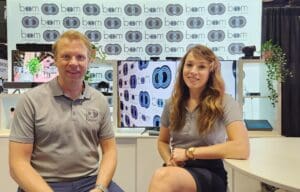 Fredrik Hörnkvist & Holli Hulett are founders of Austin, Texas-based Boom Collaboration.
If you enjoyed this article and want to receive more valuable industry content like this, click here to sign up for our digital newsletters!