Post-holiday Blues? Jump Back Into Work With These Helpful Tips
Another holiday season has come and gone, but don't let yourself become subject to the post-holiday doldrums when it's time to get back to work.
Leave a Comment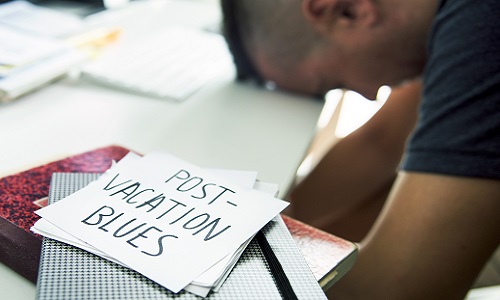 The Commercial Integrator offices — which house staff for other publications like CE Pro, Tech Decisions, Security Sales & Integration and Campus Safety — are finally full of people after a few long, sleepy weeks.
Gone are those few days or basically having the office to myself when everyone else was either working from home or taking time off to see family for the holidays.
But on this dreary Monday, everyone's back at it  — even AV integrators.
It's time to dust off the keyboard and remember the passwords you haven't used in a few weeks. Here are a few helpful tips to get yourself back into the swing of things after drinking the good kind of eggnog and spending way too much time with relatives.
Take it easy
Treat it like you would any regular work day. Hopefully you prepared for the post-holiday doldrums by getting work done in advance before the break, but for those of you who didn't (like yours truly), don't go nuts trying to reinvent the wheel on your first full day back.
Try to ease your way back into things. If you're feeling it right away, by all means put the pedal to the metal. But those emails will be piled up, so take it one thing at a time.
Inc.com suggests making a to-do list to get you back on track, starting with low-hanging fruit to get you refocused and refamiliarize yourself with the flow of the workday.
Clean your workstation
If you found yourself pressing to finish some work before the holidays, there's a good chance you left your workspace a mess. I came back last week to a few half-empty cups of breakroom coffee and an empty Tupperware. I've made much worse messes but tidying up a bit made me feel better about being one of the only people in the office last week.
It's generally a better idea to do this cleaning before you leave for the holidays, but I was in a full-court press to get my work done before I took the entire week of Christmas off.
Read Next: History of Tech Nerd Gifts: From Atari to Amazon Echo, These Are the Most Nostalgic Holiday Tech Gifts
Stay positive
There's no use for working yourself up the night before you go back to work. It's just work, and you've been there before. What, did you think your vacation was going to last forever?
Instead of worrying about deadlines, think about the parts of work you enjoy, whether it be a project you've liked working on, reconnecting with your favorite coworker or getting to have lunch at your favorite sandwich shop.
Remember your routine
If you have an established weekday routine, do try to get back into the swing of things by adhering to that internal schedule as best as you can.
If you're an early riser so you can get in a morning workout, go to bed early the night before to give yourself more time. You need to tell your mind and body that it's time to get back to work and reestablishing your routine can help you do just that.
Savor that vacation a little bit longer
Yes, it's time to trade in the sandals for business-casual shoes, but that doesn't mean you can't think about how much fun you had out of the office.
If you bought some knick-knacks on your trip, bring them into the office and put them on your desk. If you have any leftover treats, bring them in to share with the office.
Just because it's time to get back to work doesn't mean you can't hold onto that feeling just a little while longer.