Pro AV Finally Getting Infusion of Young Talent—But More Is Needed
AVIXA grant program, NSCA Ignite and Maverick Technical Institute three examples of industry offerings aimed at making pro AV appealing to young people.
Leave a Comment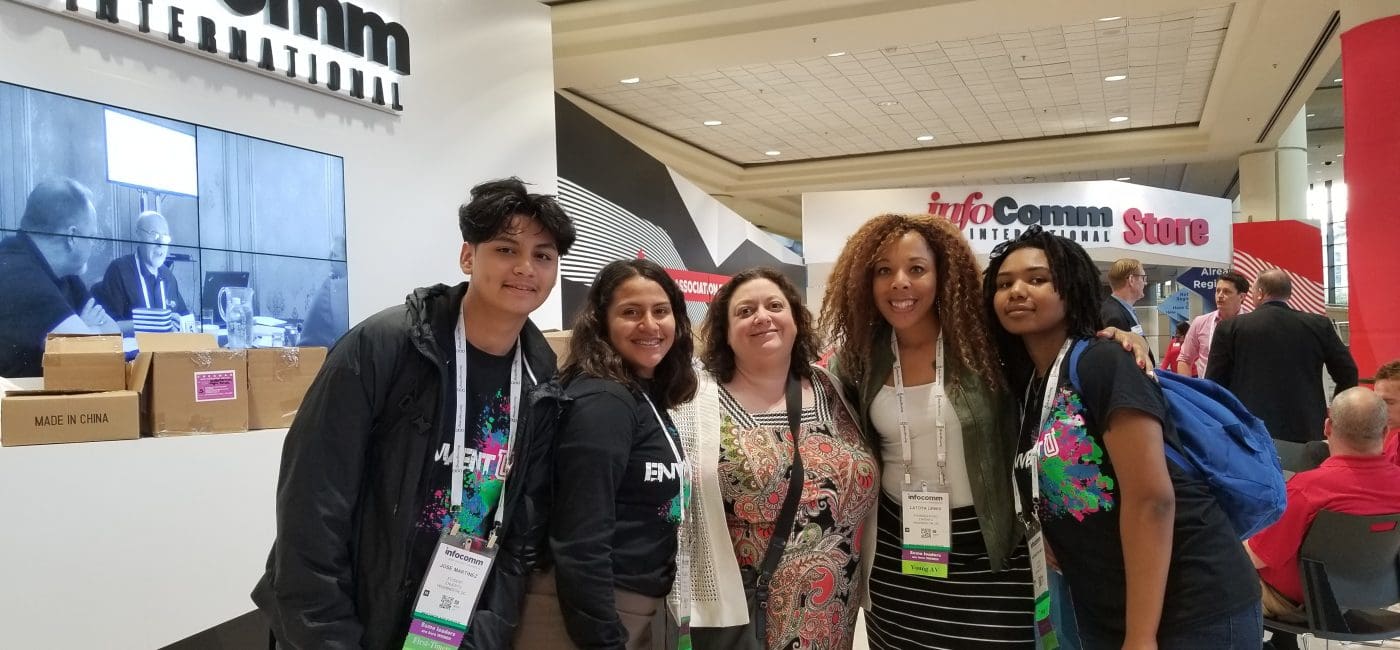 We've heard a lot—and I've written a lot—lately about the dearth of young talent in the pro AV integration ranks, especially in light of the continued graying of industry leadership and retirements of longtime company leaders.
And, while there certainly are fewer young people who are finding their way into careers in pro AV than 20 or 30 years ago, I'm excited to tell you about a few recent developments that could help to reverse the trend and inject the future with some much-needed young talent.
Young Pro AV Talent on the Rise
I recently visited Maverick Technical Institute in Nashua, N.H., and talked to executive director Joe Boston, classroom instructor Bill Mosher, lab instructor Frederic Paradis and members of the 2018 graduating class about the fledgling program that launched in September 2016, in part as a way to help Maverick Integration infuse its workforce with young staff members as its average age reached the 40s.
We also saw Kelly Perkins join the NSCA Education Foundation as program director, where she will focus on building awareness of and interest in programs such as Ignite—which aims at building up the ranks of young people at pro AV integration firms—and PASS K-12, which is focused on school security.
And, with InfoComm 2018 on the horizon, I'm excited for my second annual get-together with students from EnventU, a program that exposes young people to careers they might not have otherwise have known existed.
Last year, the trio of young people toured the show floor, sat in on classes and became immersed in technology both at the convention center and on related technology tours.
AVIXA, of course, continues its grant program, which splits the $4,000 cost with integrators to give high school and college students a firsthand look at a career in AV integration.
All of these offerings are exactly what the industry needs and it's great to see more of them launching every year because it means the powers that be understand young people won't find them and won't know about what could be their dream jobs without some help.
The Maverick Technical Institute curriculum combines the best of AVIXA, CEDIA and ESPA into the eight-month course, says Boston.
Students engage in what Boston calls "practice-based learning" for a total of 1,100 hours split between the classroom and installation lab. Students pay $18,000, including all exams and a toolkit worth more than $500.
To earn their certifications, MTI students must get at least 80 of the 100 questions right on the written final exam as well as pass a lab final that includes troubleshooting, rack termination and more.
"Most of these students come in green so we start from the beginning with them," says Mosher.
"College wasn't for them but they wanted a career. We start with talking about showing up on time and not using their phones while they're here. We want them to be immediately employable. We're constantly trying to link the textbook to the real world."
"I like when that lightbulb goes off and you can see they get it," says Paradis. "To get there, you have to teach them about improving their mechanical aptitude and their technical aptitude.
"You really can't have one without the other. Once they see how the system flows and works together, they understand. They groove on this stuff. By the time they get through the eight months, we've taken them from not knowing anything to employable entities."
Trade Schools Losing Appeal?
Paradis sees Maverick Technical Institute as a needed development in an age when trade schools are seen as becoming out of favor or less appealing while guidance counselors focus more on getting high school students into two- and four-year colleges.
"When I was in school, there was more of a push for the trades," says Paradis.
Boston and other Maverick Technical Institute staffers canvass college fairs, make school visits and invite students to visit the MTI campus to see what they offer, a move that's been successful, he says.
"The wow factor works," says Boston. Even though it's now only two years old, Maverick Technical Institute is starting to attract students via word of mouth from its graduates, he says.
"It's short, but it's not a cakewalk," says Boston. "We get rid of all the fluff. We want people to see our logo and know our branding is legitimate. The biggest challenge is finding the students. We're helping people understand this is a legitimate career path. It's not about convincing them; it's about educating them."
It wasn't long ago that I was writing all the time about the lack of young talent in pro AV and the limited number of opportunities for them to break into the pro AV space. It's great to see that turning around, but certainly there's more work to do.
If you enjoyed this article and want to receive more valuable industry content like this, click here to sign up for our digital newsletters!