Rockubut and InsultBot Find Unique Ways to Help People Do Important Things
Rockubot is half-vacuum, half-boombox while InsultBot sends increasingly snarky and sarcastic messages to friends and family members until they vote.
Leave a Comment
You probably know by now I think a lot of the smart devices out there these days do nothing but promote laziness among their users, starting with the Amazon Echo, which seems to have made the average person unable to turn on their own lights or close their own window shades.
I understand the value of the data they collect and what that data means for manufacturers and AV integrators who install them for customers, but there are a lot of things I'd just rather do myself.
So I was definitely surprised when my first reaction to the Rockubot—a high-tech cleaning robot that also doubles as this generation's boombox—was, "Wow, that's pretty cool!"
Related: Your Laziest AV Employee Could Be Your Biggest Asset — Just Ask Bill Gates
And while Rockubot is primarily intended for residential use, I can see how it could soon find a home in office buildings and other commercial facilities, not only because it can spin some of your favorite tunes as it cleans, but because it uses UV-C light to kill 99.99% of germs, bacteria, airborne viruses, mites and more in seconds.
Rockubot features 24 smart sensors, allowing it to avoid obstacles, overcome terrains and detect any cliffs.
I'm not sure I can justify the expense of this for myself at this point, so I'll probably stick with my reliable old vacuum, but I'll certainly think about Rockubot when I need to find a replacement at some point.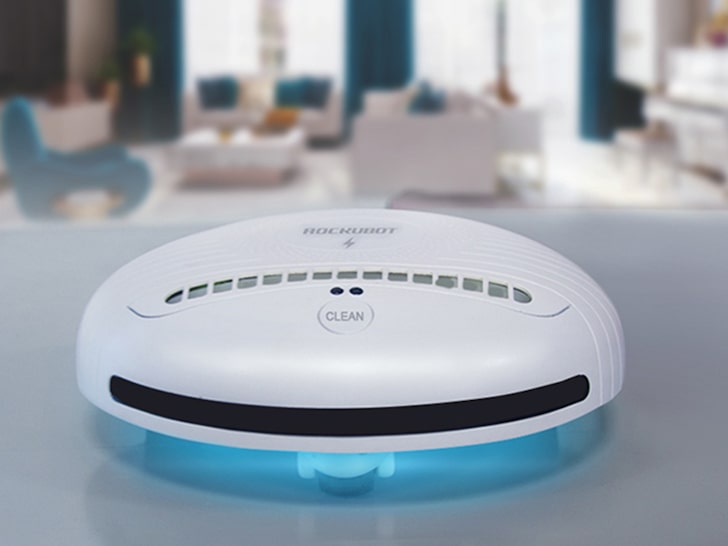 Rock the Vote with InsultBot
Another technological advance I can get behind is one that combines the importance of voting in the next election with sarcasm and snarkiness.
That's the InsultBot, a text reminder that sends people insulting and snarky texts—with increasing intensity and frequency—until they confirm that they've voted.
"We know there's a lot of feel-good stuff going on to get people to vote, but we decided to take a different approach in the hopes that we might reach some people who just need to be poked again and again and again to make sure they vote," said the InsultBot announcement.
People can sign up on the website or text INSULTME to 68788 to receive daily text messages reminding them to vote. Messages will increase in intensity and aggression through election day, until the recipient confirms they've voted.
"Let's face it: voting is hard—and it's even harder this year (because everything is harder. #2020)," said Caitlin Seeley George, campaigns director at Fight for the Future. "But it's still absolutely critical for every eligible person to vote.
"So we're providing this not-so-friendly reminder tool for those who just need to be poked again and again and again until they vote, and we're bringing some snarky insults to make it a little different from what people are already hearing," she said.
I've already voted so I don't need this reminder but if you get snarky reminders about casting your ballot, you might just know who sent it to you.