Tech Data, Synnex Complete Merger
The combined company is now known as TD Synnex and will be led by former Tech Data chief executive Rich Hume.
Leave a Comment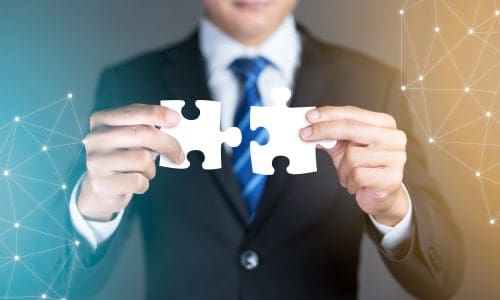 Tech Distributors Synnex and Tech Data Corporation have completed their merger, and the combined company is now known as TD Synnex.
According to a joint press release, former Tech Data's CEO Rich Hume will retain the position and lead the combined organization, while former Synnex CERO Dennis Polk will be executive chair of the TD Synnex Board of Directors.
The companies first announced the merger in March, saying the combined firm will operate in more than 100 countries and serve 150,000 customers, offering more than 200,000 products and solutions from more than 1,500 vendors.
Synnex acquired Tech Data from New York private equity firm Apollo Global Management Inc., which bought the Clearwater, Fla.-based company for about $6 billion last year.
According to the press release, Tech Data Corp. was previously wholly owned by Apollo Global Management, which received 33 million shares of common stock for about $1.1 billion in cash after giving effect to a $500 million equity contribution by Apollo and the refinancing of Tech Data net debt.
Now, Apollo Global Management owns about 45% of TD Synnex, according to the announcement.
"We are pleased to have completed the merger and are focused on integrating our businesses," said Dennis Polk, TD SYNNEX Executive Chair of the Board of Directors. "We are energized by the enhanced breadth and depth of our offerings and the opportunities ahead of us to deliver superior value to our stakeholders."
As part of the merger, Hume underscored TD SYNNEX' commitment to be a good corporate citizen and the employer of choice in the global IT industry.
"Just as TD SYNNEX plays a vital role helping transform the technology landscape, we have an equally important responsibility to have a positive impact on the world. Our focus on corporate social responsibility embodies our commitment to make the world a better place, both today and into the future."