The Farm's John Hood: AV Living Legends #17
As CEO and founder of The Farm, John Hood has already left an indelible mark on AV. But this #AVLivingLegends honoree is just getting started.
Leave a Comment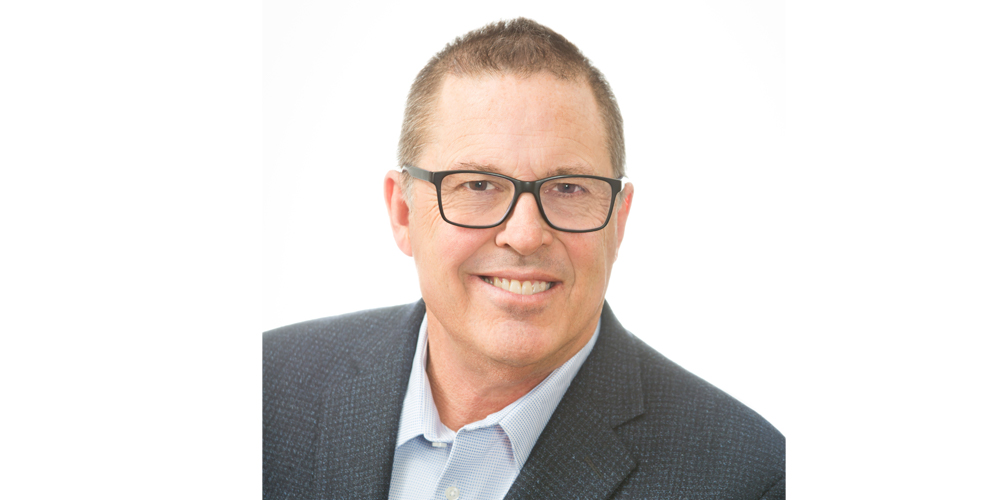 This week, Commercial Integrator writes another chapter of its #AVLivingLegends series, inducting John Hood of The Farm to the ranks. This weekly series is a way to celebrate the individuals who have played a seminal role in shaping today's AV industry. Hood certainly qualifies as one of those! He not only boasts a multi-decade career in the AV industry but also founded and leads The Farm, an organization that smooths out, speeds up and simplifies nearly every aspect of enterprise AV infrastructures.
In this exclusive interview, Hood discusses his humble beginnings and the mentors he's had along the way. Moreover, he shares some unforgettable memories that, even now, make him chuckle. Plus, Hood shares pearls of wisdom that just might leave you feeling empowered — and may even help you turbocharge your business.
We hope you enjoy this edition of #AVLivingLegends, celebrating John Hood of The Farm.
And if you'd like to read even more coverage relating to our #AVLivingLegends, check out our hub page, which includes direct links to every living legend!
Commercial Integrator: What motivated you to join the commercial AV industry? What has kept you motivated and engaged in the decades that followed?
John Hood: I was a dog food palletizer. I took bags of Science Diet Large Dog Formula and stacked them on pallets. I know it is hard to imagine leaving such a profession. When I was offered a job at a music store for $3.35 an hour (plus commission), I seized the opportunity. I started selling PA systems retail and never looked back. That $3.35 was the last time I ever had guaranteed pay.
It's not hard for me to stay motivated today. The tools I used for fun are now the tools everyone uses for productivity. Microphones and speakers are part of everyone's work life now. I am happy to have had a small part in that revolution.
Commercial Integrator: Reflect on your role as both a mentee early in your career and as a mentor later in your career at The Farm. Who helped shape the trajectory of your professional life, and how have you tried to help shape others' careers?
John Hood: When I first signed a contract with QSC, its then-CEO, Barry Andrews, flew up to my little office and sat with me for an entire day. We talked about my company and its direction. At the time, I was too young and dumb to note how important this was. Youth is wasted on the young, as they say. Now, I have the chance to mentor integrators and other business owners starting out on their own. Often, I tell them that ownership is the greatest professional decision you will ever make. I also tell them that, if you think you know what terror is, you don't. Your business will provide that lesson in pure fear at some point. Be ready for it.
Commercial Integrator: What's the most memorable story/anecdote of your career in commercial AV?
John Hood: QSC hired Ray Biba. I was incredulous. I knew Ray, but I didn't know what he brought to the table. They sent him out to my region as business development to learn the ropes. The first meeting I set for him was a shot at a massive retail chain for Q-SYS. Massive.
So, I went to pick him up at the airport. On a previous flight, he had a small ear problem that caused half of his face to be paralyzed. He could barely speak, but he showed up anyway and didn't tell me about his condition. When he walked up to the car, all I could say was, "Nope…no way." I most definitely was not taking him to this meeting. But then, I remembered I had a bike helmet in my trunk. I told him to put it on — and he did. Ray's face is back to normal. He and I are friends for life. And, for the record, we did not close that deal. But we laughed a lot. Some things are more important than AV and money and feeding your family and stuff.
Commercial Integrator: What has been your greatest professional accomplishment to date? What has been your biggest professional regret to date?
John Hood: Everyone knows my greatest accomplishment. It was when Kenneth Fause, esteemed AV consultant and designer of fantastic venues, called me to tell me he enjoyed an article I wrote. Ken Fause! Thanks, Ken.
My biggest regret is easy. I resigned from FSR. Not a day goes by that I don't regret that. Not one minute. Jan Sandri and team are the best of the best, and I miss them every day.
Commercial Integrator: What's the best advice or pearl of wisdom that you either received during your career at The Farm or came to realize on your own?
John Hood: I think I realized this on my own. If you have an idea, act on it. Do it now. Do it right now! I have stacks of failed initiatives in my company. We fail at all kinds of stuff. So what?! We keep trying until something sticks. We are not smarter than our competitors — we just throw more darts. And we end up with the high score.
---
Would you like to nominate a peer or colleague — or perhaps yourself! — to be featured in this #AVLivingLegends series, just as John Hood of The Farm was? If so, just email Dan Ferrisi, editor-in-chief of Commercial Integrator, at dan.ferrisi@emeraldx.com.
If you enjoyed this article and want to receive more valuable industry content like this, click here to sign up for our digital newsletters!