The Modern Office: Simplicity at Scale
Redesigning the modern office for the way that people work today might not be easy, but it's a mission we must embrace.
Leave a Comment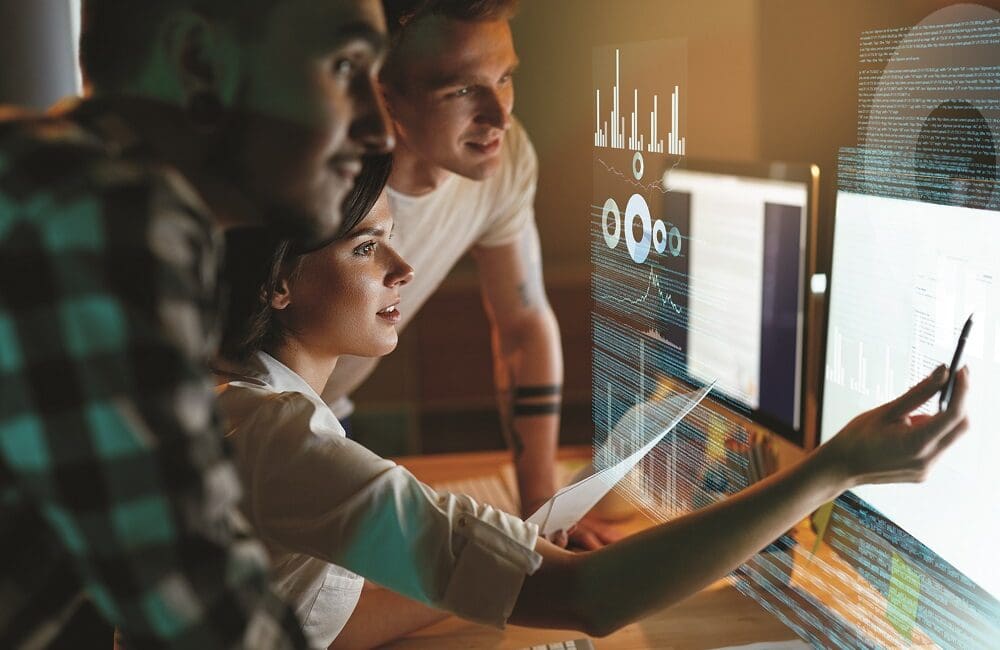 Editor's note: Commercial Integrator has teamed up with the IMCCA, the New York-based non-profit industry association for unified communication and workplace collaboration, to produce a quarterly supplement, titled Collaboration Today and Tomorrow, that focuses on all things collaboration from multiple perspectives.
The modern office is very important — to managers. A recent survey from the Society for Human Resource Management found that more than 70% of managers would prefer all their subordinates to be in the office full time. They also overwhelmingly believe that working remotely full time hurts employees' career trajectories, and they view their remote employees as "more replaceable."
This dim view of remote work flips on its head when remote workers themselves are surveyed, however. Gallup found that remote and hybrid workers are more engaged and experience less burnout than their always-onsite peers do. And numerous studies have found that the option to work remotely at least two days a week tends to improve productivity and employee retention.
So, it's critical for job security and advancement to be in the office sometimes. However, there are many aspects of remote-capable employees' jobs that they do more efficiently (and more happily) from home. The corporate world is creeping toward a compromise: Most remote-capable roles will be hybrid, with a requirement for in-office presence three days a week, one week a month, or whatever arrangement best balances organizational needs, manager requirements and worker preferences.
In this new hybrid paradigm, executives must rethink the purpose of the office. It does not make sense to have people commute to work to do the exact same tasks they can perform more effectively from home. A new vision is required — and our industry must stand ready to deliver it.
A Place to Connect
For nearly a decade, workplace designers have favored a "we and me" paradigm — basically, offices designed to support both collaboration and independent, focused work. There's mounting evidence that home offices work best for "me," whereas corporate offices are more effective at supporting "we." In short, workers feel more efficient and productive at home, but they recognize the benefits of in-office collaboration and meetings with their colleagues and supervisors. Visits to the mothership are also crucial for re-establishing hybrid workers' connection to the organizational culture and promoting opportunities for cross-functional communication and collaboration. During the pandemic, the average number of meetings per week increased for most workers, but they met with people outside their own team far less. Building silos of that sort is the death of innovation.
The physical office, then, should be a place that supports collaboration, one-to-one connection with supervisors and mentors, and chance meetings with peers across the organization. That said, most companies aren't really looking to bring everyone onsite at the same time. Crestron's most recent Modern Workplace report found the following: "Companies have largely reached a hybrid equilibrium where, on any given day, half the employees are remote and half are in the office." The physical office is being reinvented as a collaborative hub, but spokes to remote offices and individuals are still essential.
Little Conferences Everywhere
So, what does it actually look like when we redesign the office to maximize the benefits of in-person attendance? I envision a lot of small to medium spaces on a spectrum from open to private. You want spaces that foster "collision" — basically, people from different departments running into each other and striking up a conversation. Those spaces might be a kitchen, coffee bar, roof deck or lounge.
You also need spaces that support deep work. Those might be huddle spaces and hot-desk offices set up with one-on-one meetings in mind. These small, intimate spaces can also be used for focused individual work when the need arises.
In between those two poles, many organizations are now deploying spaces that straddle the line between lounge and conference room. These mixed-use spaces, with creative designs and flexible furnishings, can be quickly altered to suit the needs of a particular gathering.
For maximum impact, all these spaces should have hybrid capabilities. When an amazing idea sparks between software developer Dan and marketing manager Sandeep in the lounge, they should have the ability to reach out to product manager Kayla, who is in her home office, for an ad-hoc brainstorming session. Business decision makers actually recognize this necessity. Crestron's Modern Work report also finds that the vast majority of organizations now equip 50% or more of their spaces for virtual collaboration.
The More Things Change, the More They Stay the Same
Modern workplace design calls for several different styles of space — everything from open to closed, from casual to formal, from oriented toward discussion to oriented toward collaborative design. A traditional needs-analysis approach would suggest that each of these spaces should have a custom solution, fit to its unique purpose. Today, however, that may not be a useful paradigm.
People use the office differently now. With an always-onsite workforce, it's reasonable to expect people to be familiar with the available meeting spaces and book spaces in advance based on their meeting needs. With a hybrid workforce, the office population changes day by day. They'll naturally be less familiar with the vagaries of each space; plus, a significant reason for bringing workers onsite is to create opportunities for spontaneous connection. When initiating an ad-hoc meeting during an office visit, employees are likely to use the space that's available, rather than the space that's ideal.
Then, we must consider so-called "switching costs" — namely, the loss of productivity that occurs during an interruption, change in routine or transition from one task to another. Managers are signing up for some switching costs when they require remote employees to be onsite for a given percentage of time. They're removing workers from a familiar setting and asking them to acclimate themselves to a new workplace, with more social interruptions, which, if the organization uses hoteling or hot desking, might be different every time.
Managers want employees to use that time to collaborate — a different mode of work from what they engage in at home. The collaboration system itself should not add switching costs, however. There should be as much consistency as possible from room to room, as well as between the office and the home.
When rolling out a large number of small collaboration spaces, then, it's important to focus on consistency and flexibility — even if the aesthetic design and functional intent of the spaces themselves differ. Employees shouldn't have to think about how the system works. In fact, they should have to do as little as possible. Frictionless collaboration is the goal.
All-in-One Systems for Small Spaces
I see a lot of potential in all-in-one systems for these small spaces. They're extremely fast and easy to deploy, and they don't require a ton of behind-the-wall infrastructure. That is crucial, as many offices are in a period of transition and experimentation. If you can standardize on an all-in-one device, you can solve 80% of your small-collaboration-space use cases. But you need the right feature set.
All-in-ones have gotten much smarter in recent years — so take advantage. Look for systems with auto-framing and auto-tracking features and a wide angle of view. That way, participants won't have to adjust the camera's position (or their own) before launching into a meeting. It's also crucial to be able to easily turn those features off so that the same system works well in a very-high-traffic area. Also, in all honesty, some people simply hate auto-tracking; so, let them opt out.
You also want smart audio features. Many of today's systems have beamform arrays that they use for both auto-framing and noise cancellation. Those are a crucial feature to allow you to deploy the same solution in both enclosed huddle spaces and areas that are more open.
I caution against systems that are tied to a single collaboration ecosystem. Collaboration stacks are proliferating at a breakneck pace. Today's "Zoom house" is tomorrow's "Zoom, Teams, Google Meet, Webex and StreamYard office." Many workers now have preferred collaboration platforms — some of which, yes, are shadow IT — and it's not worth the switching cost of forcing them use a standard platform whenever they're onsite. Don't standardize on a system unless it can work with any collaboration platform with the same degree of functionality.
Enticing People to Make the Commute
Finally, looks matter. Workers must be incentivized to spend time in the office, and workplace design plays a significant role in enticing people to make that commute. Your collaboration system should be unobtrusive and, ideally, aesthetically integrated into the interior design of the space. Here, too, options have gotten much better in recent years. There is a form factor for every aesthetic now — from futuristic saucers, to friendly robot companions, to sleek soundbars. The appearance of the conferencing solution is as much a part of the user's experience of the space as the furniture or the lighting is. It can't be ignored.
Modern office design is about balancing an equation — in short, honoring the preferences of workers and managers; trading productivity for connection and innovation; and creating unique spaces with consistent collaboration capabilities. Redesigning the office for the way that people work today requires organizations to offer a lot of smaller collaboration spaces at scale. The solutions our industry offers to support that should be beautifully simple, as well as simply beautiful.
To check out previous thought-leadership content from and about Vanco, explore Commercial Integrator's website archives.
---
Brandon White is director of new product development with Vanco.
If you enjoyed this article and want to receive more valuable industry content like this, click here to sign up for our digital newsletters!