Top Five Cloud Technology Trends for Video Security
These strategies will set up commercial AV integrators to be trusted, valuable partners in ensuring client security.
Leave a Comment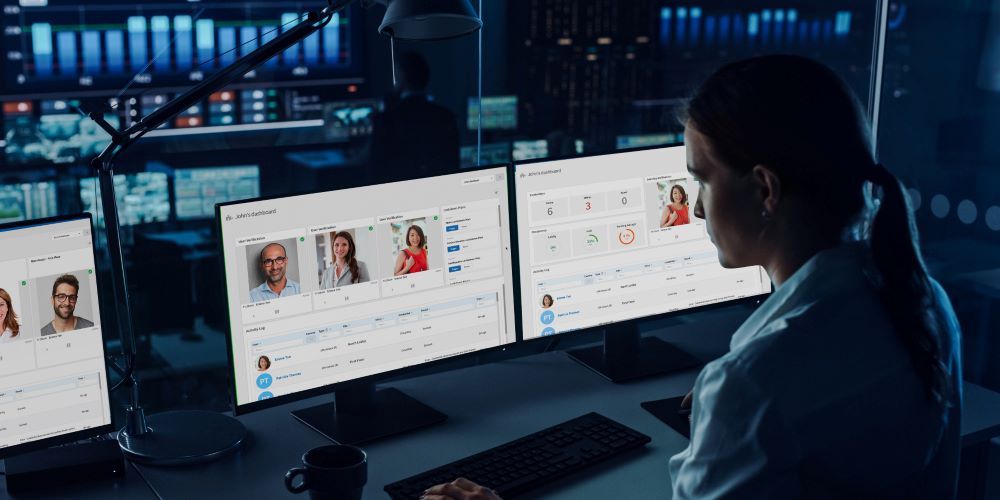 For commercial integrators, implementing security trends means helping customers strengthen their business security with the most advanced features and streamlining procedures while increasing efficiency. Strengthening security remains at the top of the priority list, especially with headline-grabbing incidents like the recent security breach affecting thousands of Verkada security cameras.
In this article, I will highlight five cloud video security trends and best practices that integrators should know about. These strategies will help customers enhance security and avoid breaches. These trends can also provide powerful insight into the bigger picture of a building's security, while positioning your business as a leader within the AV integration space.
Strategies to Implement
1. Multi-factor authentication: To better secure cloud networks for security systems and cameras, it is good practice for organizations to employ multi-factor authentication (MFA) for every application that requires a login. The rise in cyberattacks has made MFA critical for businesses because this method can better protect shared documents, videos and audio files that contain client profiles and confidential information. The most-used MFA method involves entering a one-time, time-limited code delivered through a text message, phone call or app like Google Authenticator. Applying this extra layer of security can significantly reduce the risk of breaches and provide next-level security for businesses.
2. Real-time activity logs: The first step to securing your client's cloud network is to establish strong security parameters to prevent breaches. Although many security breaches are attacks from external sources, some violations come from the inside. Real-time activity logs can help your customers identify internal security risks — for example, employee logins from unknown locations or massive data downloads — and keep damages and losses to a minimum.
To strengthen the security of your customer's network, consider a comprehensive tool that has features like real-time activity logging (to identify suspicious movements as they occur), motion detection, automated alerts that include video and video-playback options. Logging activities seems simple and tedious, but this small step can yield massive returns, providing transparency and further protecting your customer's cloud network from internal attacks.
To take it a step further, consider building an incident-response plan for your client. This consists of quickly actionable steps to document all critical systems and securely store sensitive files. This allows your customers to bounce back quickly when internal attacks occur.
Merging Cameras and Access
3. Unification of video and access: Merging business security cameras with access is becoming increasingly popular because it offers more reliability by adding a visual component to every access event. Installing a door reader with a built-in camera at a building's entry points is one of the easiest ways to identify every authorized individual entering and exiting a building. Camera quality, resolution and viewing angle are crucial elements for integrators to consider when they choose a reader with a built-in camera. A high-definition camera gives the clearest visual verification.
A system with an open architecture is recommended. This facilitates accommodating seamless integrations between video security and access control, especially for large-scale projects with bigger camera and audio networks.
4. Video analytics: Customers are constantly looking for ways to increase their business' productivity and enhance its security. With video analytics, clients can utilize powerful data to better mitigate risks while also streamlining management. AI-powered video analytics deliver visual data streamed from security cameras and perform real-time event analysis to help teams more effectively identify, and hopefully prevent, security breaches. The system can assist security personnel in regulating occupancy and heatmap space usage, and it doesn't require administrators to be tied to a physical workstation (or even be onsite). The process automates and streamlines security procedures, allowing operators to be proactive in (a) preventing breaches and (b) launching appropriate actions as soon as the system sends alerts of suspicious movements.
5. 24/7 visitor access management: When it comes to round-the-clock visitor access management, cloud-based intercoms ease the process of connecting visitors to a building's tenants. Traditional intercoms often require onsite receptionists or desk staff to assist couriers with deliveries or help visitors contact tenants. Modern intercom reader devices' advanced audio and visual components — for example, super-high-definition, built-in cameras with wide viewing angles — provide the clearest audio and visual verification. These technologies also give tenants the ability to remotely unlock the door for authorized visitors.
Some newer intercoms have more advanced, AI-powered features that use voice to assist visitors based on their responses; there are specific directory paths for deliveries, voicemail and alternate contacts. This makes the process seamless and convenient for both visitors and tenants, while also ensuring the property remains safe and secure, including having an auditable log of building visitors.
Key Takeaways
Staying on top of the latest security and technology trends is key to remaining competitive in the commercial AV integration industry. Today's cloud security technology trends provide three main benefits for businesses: 1) They offer streamlined management, convenience and integrated data; 2) Security tools that provide valuable insight across multiple systems — for example, combined video and access solutions — will be sought after for their ability to increase efficiency in security; 3) They have the capacity to improve operations and finances.
Applying these trends to your clients' security will better set up your commercial AV integration firm for success. It'll also position your business as a trusted partner in security.
To check out articles written by Andi Krebs, check out Commercial Integrator's website archives.
If you enjoyed this article and want to receive more valuable industry content like this, click here to sign up for our digital newsletters!