TRI's Dr. S. Ann Earon: AV Living Legends #20
The #AVLivingLegends series continues with TRI and IMCCA's Dr. S Ann Earon, who reflects on a 40-plus-year career in our industry.
Leave a Comment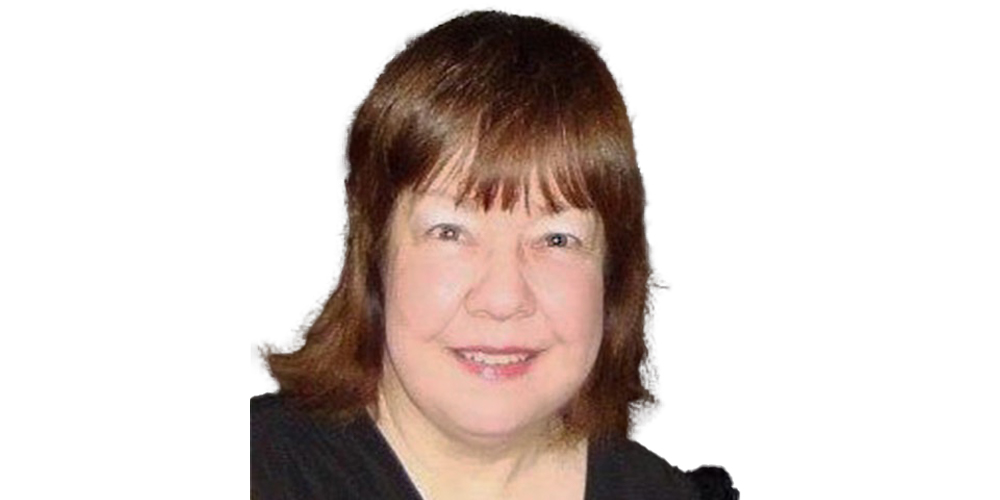 This week, Commercial Integrator releases the next chapter in our popular #AVLivingLegends series, featuring Dr. S. Ann Earon of TRI and IMCCA. Commercial Integrator, of course, created this series to celebrate the remarkable individuals whose contributions have shaped the commercial AV industry.
Dr. S. Ann Earon is often referred to as the "Industry Godmother." She is an industry legend, given her longevity and her efforts to pave the way for other women. In addition to her work as president of TRI, she is the founding chairperson of IMCCA, as well as a former editor of IT/AV Report, part of Sound & Communications. She is now creating a new lens for her company, specializing in digital marketing, branding, leveraging AI and digital communications.
Here, Dr. S. Ann Earon reflects on her position as an industry veteran. Moreover, she emphasizes the need to keep up with new technology growth and development.
And if you'd like to read even more coverage relating to our #AVLivingLegends, check out our hub page, which includes direct links to every living legend!
Commercial Integrator: What motivated you to join the commercial AV industry?
Dr. S. Ann Earon: I entered the commercial AV industry by accident. When I graduated from college, I started working in sales for New England Telephone, an AT&T operating company. Every salesperson had a pet product we needed to know from inception to installation and support. I was given the Portable Conference Telephone. In learning about the product and its positioning I interfaced with many end-user customers and their meeting rooms. While I worked with New England Telephone, I was also asked to be part of the team that introduced Picturephone Meeting Service to the world, the first commercial videoconferencing offering. Because videoconferencing was initially installed in conference rooms, I soon became involved with commercial AV.
Commercial Integrator: What has kept you motivated and engaged in the decades that followed?
Dr. S. Ann Earon: I like working with "bleeding-edge" technology and watching the market grow. I have had a 40-plus year run with all forms of AV, IT, conferencing, and collaboration. It was only after COVID-19 hit that people understood the value the technologies offered and were forced to learn how to install and work with everything. A 40-plus year run in any industry is a good ride! Now, I am more focused on digital marketing, branding, content, and social media services and understanding how brands can leverage Artificial Intelligence. Additionally, I have been growing our brand and team and hiring experts in digital marketing and social meeting services.
Commercial Integrator: Reflect on your role as both a mentee early in your career and as a mentor later in your career? Who helped shape the trajectory of your professional life, and how have you tried to help shape others' careers?
Dr. S. Ann Earon: I was fortunate to have two wonderful mentors, Henry Grove of Peirce-Phelps, and Lee Gunter of Shure Brothers, who helped me meet the industry players and grow my business and technical knowledge. They also saw the value of consulting and training services and introduced me to many of their customers.
Given my length of time working in AV, IT, conferencing, and collaboration, I have been honored to mentor many others as they entered the industries and wanted both an historical perspective and advice to move forward.
Commercial Integrator: What's the most memorable story/anecdote of your career in commercial AV?
Dr. S. Ann Earon: I had the fortune to work with many large corporate firms as they deployed video conferencing (i.e., GE, IBM, Pharmacia). However, the one that stands out is Johnson & Johnson where I became responsible for project management, promotions and training as they deployed video conferencing globally. Because the technology was so new, there were many times we were on the floor, under tables, trouble-shooting issues. After we completed the project, I then got involved with the installation of 54 rooms around the globe. It was a great way to learn how technology is implemented globally.
Commercial Integrator: What has been your greatest professional accomplishment to date?
Dr. S. Ann Earon: While working with AT&T International, in early 1981, I was selected as the only female for a U.S. Trade Commission tour to open the Japanese telecommunications market to the world. The significance is paving the way for other women in the marketplace. At the time, I focused on two regions, Japan and Australia, with AT&T as the market manager for the Asia Pacific region. The strategies I thus learned from that experience, and that TRI has developed over time, have enticed people to readily and easily adopt collaboration and technology.
Commercial Integrator: What has been your biggest professional regret to date?
Dr. S. Ann Earon: This is an easy question to answer! I wish I had bought more stock in several of the industry companies. My uncle was a stockbroker and always said to buy stock in companies you know a lot about and support.
Commercial Integrator: What's the best advice or pearl of wisdom you either received during your career or came to realize on your own?
Dr. S. Ann Earon: Understand that technological growth never stops (i.e. now a focus on AI); but the principles learned for each technology can be applied to new technologies. Keep track of all your projects. Write a couple of sentences as you complete each project so you can easily reference that work in the future.
---
Would you also like to nominate a peer or colleague — or perhaps yourself! — to be featured in this #AVLivingLegends series, just like Dr. S. Ann Earon? If so, just email Dan Ferrisi, editor-in-chief of Commercial Integrator, at dan.ferrisi@emeraldx.com.
If you enjoyed this article and want to receive more valuable industry content like this, click here to sign up for our digital newsletters!