Could These Two Trump Moves Impact Pro AV?
In addition to some gigantic M&A news in the pro AV industry, there was some big geopolitical news that could also have an impact on pro AV economics.
Leave a Comment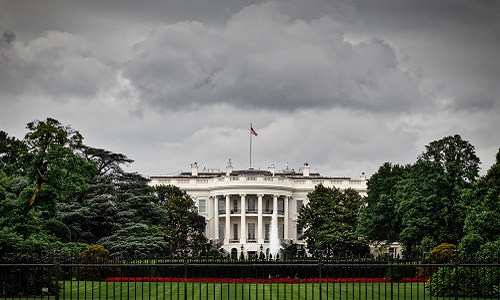 In addition to some gigantic news in the professional audiovisual industry Wednesday, there was some massive news on the national news front that could also have an impact on pro AV economics.
On Thursday, global stocks were up after President Donald Trump was acquitted by the Senate Wednesday night and China said it would cut tariffs of $75 billion of U.S. goods.
The Associated Press reported that these events — along with strong U.S. corporate earnings — helped to dampen fears about the impact of the novel coronavirus wreaking havoc in parts of China and causing ripples in one of the AV industry's largest events.
How the Trump acquittal could help pro AV
With Trump remaining in office, this likely means that not much will change in terms of regulations and red tape, both of which the President and Republicans (who hold a majority in the Senate) largely abhor.
The Trump Administration, with the help of Congressional Republicans, helped pass sweeping tax reform that slashed the corporate tax rate from 35% to 21%.
With impeachment proceedings over, employees will likely be more focused on work rather than tuning in to catch some of the hearings of the politically charged event.
However, his aggressive trade policies have been at the expense of some in the pro AV industry. The ongoing trade war with China is driving up prices of manufactured goods thanks to tariffs and retaliatory tariffs.
U.S.-China trade war: light at the end of the tunnel?
Speaking of the trade war, China is cutting tariffs on $75 billion of U.S. imports in half. Beginning Valentine's Day, China's tariffs on U.S. goods will fall from 10% to 5% on some goods, and from 5% to 2.5% on others.
Those were imposed in September and December amid a heated spat between the world's two largest economic powerhouses, but it could be coming to an end.
Both countries on Jan. 15 signed a first phase of a deal intended to scale down the dispute. That included the U.S. agreeing to cut tariffs on $120 billion of Chinese goods by half, to 7.5%, within about a month.
If you enjoyed this article and want to receive more valuable industry content like this, click here to sign up for our digital newsletters!