USIS AudioVisual Systems' Todd Hutchins: AV Living Legends #13
The #AVLivingLegends series continues with USIS AudioVisual Systems' Todd Hutchins, who reflects on a 20-plus-year AV career.
Leave a Comment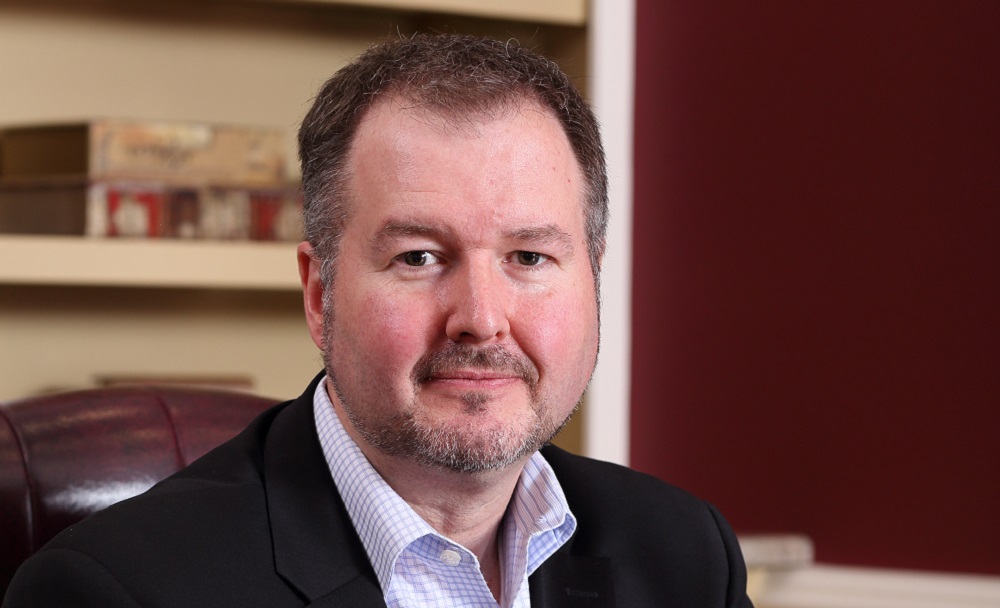 Commercial Integrator continues its ongoing #AVLivingLegends series this week by featuring Todd Hutchins, chief technology officer of USIS AudioVisual Systems. This series exists to celebrate the remarkable individuals who have shaped today's commercial AV industry. With extensive experience in architectural environments, Hutchins' unique skills set him apart from the traditional AV designer and engineer.
In this interview, Hutchins shares anecdotes from his 20-plus years of industry experience. Moreover, he expands on his passion for technology and forging strong relationships. Read on to discover Hutchins' journey to become a living legend of AV!
Commercial Integrator: What motivated you to join the commercial AV industry? What has kept you motivated and engaged in the decades that followed?
Todd Hutchins: I came into the AV industry right out of the Air Force where I worked in the Precision Imagery Group. Instead of photography, I gravitated towards AV, specifically video systems. I realized early on that video held more of a future for me. When I joined the industry, I looked for manuals on the proper processes and procedures for everything (I was coming from the military after all), but those were rare. I ended up keeping my own notebooks on how to do things, what worked and what did not.
That's my love for technology: the details, the pace, the push to always improve and documenting so we can discover. Finding so many others in AV that share this same passion (I know they have their own notebooks!) absolutely keeps me motivated.
CI: Reflect on your role as both a mentee early in your career and as a mentor later in your career? Who helped shape the trajectory of your professional life, and how have you tried to help shape others' careers?
Todd Hutchins: There are others in our industry who share this same sentiment, and, whether he knew it or not, Fred Bargetzi left an indelible impression on my career and on me personally. I'd like to think that he did know. Fred showed me a way to bridge technical chops and sales skills. It sounds simple, but, if you've experienced one without the other, you know the challenge. As a person that leans to the technical [side], I admired Fred's ability to embody both, and I've tried to do the same in my own CTO roles. I'm not sure how much I have actually shaped others' careers, but I have tried to share what has worked for me, and maybe more importantly, what hasn't.
CI: What's the most memorable story/anecdote of your career in commercial AV?
Todd Hutchins: What would end up being one of the most influential moments of my career started unremarkably. At a trade show in the late nineties while part of the Technical Sales Group at Creston, our entire team but one person was busy with booth visitors. As I fielded technical questions, I noticed a Crestron product manager at the booth desk absorbed in the stack of leads (back then all paper slips), without looking up at the line of people. "What's this guy's deal?" I asked myself.
The "guy" was Bill Baretz, and that moment was the start of a 25-year professional relationship and friendship — and, over the past 11 years, a business partnership. If you had told me on the show floor that day this would be my future, I would have laughed. Loudly. Now, it's impossible for me to imagine not having such a trusted business partner and friend.
By the way, I still answer most of the technical questions, and Bill still focuses on those leads!
CI: What has been your greatest professional accomplishment to date? What has been your biggest professional regret to date?
Todd Hutchins: I would say the journey itself (so far). Starting as an installation technician not knowing anything at all about the industry and now being fortunate enough to lead a company as an AV principal and CTO, the 'accomplishment' took over 30 years and I am still working on it.
No regrets! Just learning experiences.
CI: What's the best advice or pearl of wisdom you either received during your career or came to realize on your own?
Todd Hutchins: The realization has been you can learn something from everyone. The newly hired project manager with a fresh way of looking at scheduling, the client with an idea for your business or the field tech with a concept for that podcast. Being genuinely open to better ways of thinking and working — from the simple to the complex — means we can find inspiration from every voice, no matter its source.
---
Would you like to nominate a peer or colleague — or perhaps yourself! — to be featured in this #AVLivingLegends series? If so, just email Dan Ferrisi, editor-in-chief of Commercial Integrator, at dan.ferrisi@emeraldx.com.
If you enjoyed this article and want to receive more valuable industry content like this, click here to sign up for our digital newsletters!