Brawn Consulting's Alan Brawn: AV Living Legends #4
In the continued #AVLivingLegends series, Alan Brawn, renowned AV industry legend, reflects on past achievements and the importance of learning.
Leave a Comment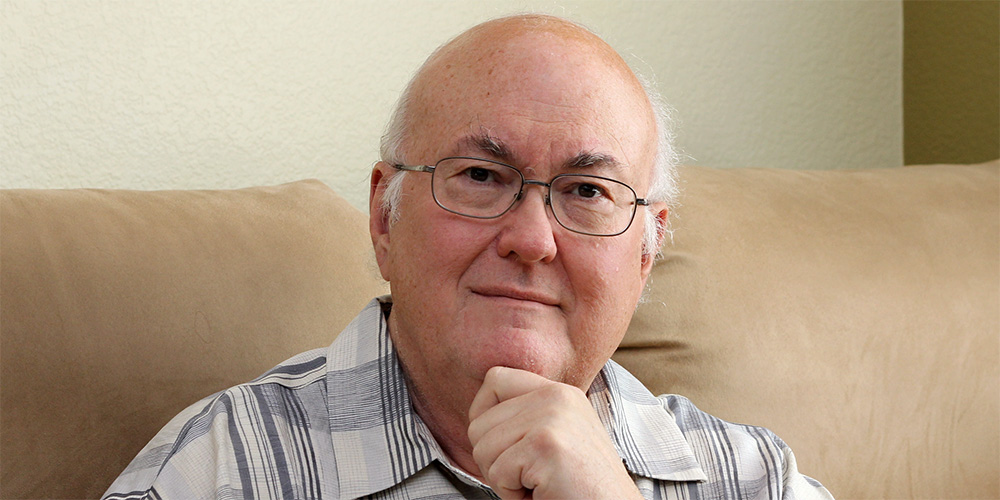 As part of our continuing #AVLivingLegends series, Commercial Integrator celebrates Alan Brawn, a legendary name in the AV industry. Currently principal of Brawn Consulting, as well as a longtime CI columnist, Brawn boasts a career spanning over three decades. He is also the recipient of numerous awards, including the InfoComm Volunteer of the Year Award in 2011 and Fred Dixon Lifetime Achievement in AV Education Award in 2015.
In his CI column, "AV Brains & Brawn," Brawn imparts pearls of wisdom for AV professionals. Here, Brawn reflects on a career's worth of achievements and the importance of learning in our ever-changing industry.
Commercial Integrator: What motivated you to join the commercial AV industry? What has kept you motivated and engaged in the decades that followed?
Alan Brawn: The original motivation came from my nine years in the photographic industry, dealing with photo equipment and images, and, prior to that, several years in technical theater, teaching scenic design and stage lighting. AV thus seemed the logical extension as "business theater."
Through my career, what has kept me motivated is learning and sharing. I began knowing nothing, and I knew I had to learn. Teaching is in my DNA, so my passion has been sharing what I have learned.
CI: Reflect on your role as both a mentee early in your career and as a mentor later in your career? Who helped shape the trajectory of your professional life, and how have you tried to help shape others' careers?
Alan Brawn: Over nearly 40 years, I have worked with some in their early days who are now recognized as "giants." But, speaking of mentors/friends, those who come to mind are George Feldstein at Crestron, Andrew Edwards of Extron and Grant Stewart of Stewart Filmscreen. And, on the dealer side, Mackey Barron of HB Communications.
Now, as a mentor, I have dedicated myself to "feeding" those with a hunger for learning. Over the decades, I have taught thousands, and I know that many are paying it forward.
CI: What's the most memorable story/anecdote of your career in commercial AV?
Alan Brawn: In the beginning of my AV journey, I literally knew nothing, and I knew I had to learn to be considered credible among colleagues. At that time, there were no classes to speak of in the industry; so, as the general manager for an AV integration dealership in the Midwest, I would invite the salespeople who called on us out to dinner. After dinner, I would invite them back to my office for a nightcap. The hidden agenda was to ask questions in hopes of educating myself. Chris Kelly, then at Sony, was the first to accept the invitation. I asked him what a BNC connector was. He was taken aback and quickly asked, "Really?" I said yes, and that began my journey of learning AV that goes on to this day.
CI: What has been your greatest professional accomplishment to date? What has been your biggest professional regret to date?
Alan Brawn: The highlight of my career has been in 2015 receiving the Fred Dixon Lifetime Achievement in AV Education Award. However, my only true regret professionally is not having been able being to focus solely on education in this industry. That being said, the necessity of earning a living has provided a perspective that can only come from talking the talk and walking the walk.
CI: What's the best advice or pearl of wisdom you either received during your career or came to realize on your own?
Alan Brawn: There are two things that stand out: The first is that "friends are good" and the second is "not to be impressed with what you know but, rather, to be impressed with what you do not, and then share what you have learned."
---
Would you like to nominate a peer or colleague — or perhaps yourself! — to be featured in this #AVLivingLegends series? If so, just email Dan Ferrisi, editor-in-chief of Commercial Integrator, at dan.ferrisi@emeraldx.com.
If you enjoyed this article and want to receive more valuable industry content like this, click here to sign up for our digital newsletters!