Intelligent-Data's Bob Romano: AV Living Legends #5
As CI's #AVLivingLegends series rolls on, we spotlight Bob Romano, whose career spans 32 years as a top reseller, integrator and strategic innovator.
Leave a Comment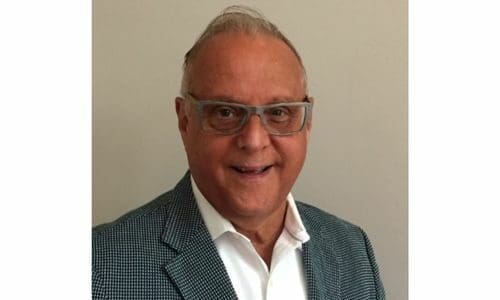 As part of our continuing #AVLivingLegends series, Commercial Integrator here profiles Bob Romano. The purpose of this series is, of course, to celebrate the women and men who have made our industry what it is today. Romano is certainly one of those individuals.
Romano founded Univisions Video Systems and Axxess Television Productions, and he remains one of the most respected entrepreneurs in commercial AV. He boasts a career spanning 32 years as a top reseller/integrator/strategic innovator. His multi-decade career has included impressive national strategic partnerships, such as with Verizon Business and Verizon Wireless, IBM Global and British Telecom. During the course of his career, Romano was there for the acquisition of Crimson Tech of Boston, a Univisions spin off called Axxess Television Productions and the eventual sale of UnivisionsCrimson to Yorktel.
Here, CI and Romano walk down memory lane, recounting some of his successes and innovations, while also charting his path into IT and recounting lessons learned along the way. Currently, his work with Intelligent-Data Inc. includes helping selected venture capital firms' portfolios of companies, with a particular focus on cybersecurity and managed services.
Commercial Integrator: What motivated you to join the commercial AV industry? What has kept you motivated in the decades that followed?
Bob Romano: I grew up around Binghamton, N.Y., and Vestal, N.Y., part of a family with entrepreneurial energy and full of valuable lessons. None was more important than building good character and understanding respect. I graduated with an associate degree in biology and went on to a bachelor's degree in liberal arts at Oneonta State. I moved to Syracuse, N.Y., and determined it was the best place to start my first business.
In Newsweek magazine, I saw an advertisement about an invention called the "Advent Video-Beam TV," and I thought I could sell a lot of those to bars, clubs and hotels. But, first, I had to get the franchise. I started Univisions in 1976 and headed off to Cambridge, Mass., to try to meet Henry Kloss, the inventor of the famous Advent speaker line. After sleeping in a van at the Advent headquarters parking lot to be the first one in the door, I found that my first sale was convincing Advent that I would be the perfect person to champion Kloss' invention.
I made friends quickly with the receptionist — a box of cannoli helped! — and she got me in front of Henry to make my pitch. They gave me a shot, and Univisions was in business selling big-screen TVs. In those days, my first home and office were my van. I took showers by sneaking into a Syracuse University dorm.
It wasn't long after becoming one of the country's top resellers that I expanded my line with Sanyo. They had a B&W portable recorder that was also the first in the country with slow motion. Soon, I was broadcasting and taping things, such as food shows. Hanover Shoe Farms heard about it. Later, I got picked up in their jet, taped all the racehorses for sale and played it back on auction day — of course, on the big screen and in slow motion! We also were the first to videotape and broadcast live Eastman Kodak stockholder meetings in Rochester, N.Y. All this continued to tell me, "Focus on the industrial professional ecosystem and not the consumer space."
After five or so years, we quickly moved into integration and built many noteworthy systems, mainly in the hospital, education and broadcast TV ecosystems. We continued to work hard on establishing a trusted, innovative brand, and we went on to build with the product lines typical at that time: Sony, Panasonic, JVC and many others focused on the professional side of the TV, cable and post-production sectors.
We built the first mobile production vans for New Channels Cable Television's operation, as well as their first near video on demand using many racks of — you guessed it — VHS machines. I closed a strategic partnership with Verizon that was a game changer. Our first task was to build more than 390 distance-learning rooms throughout New England, including for the entire state of Maine. We were also a huge AMX house at the time, and we crushed selling their Synergy NVOD to high schools and colleges across New York.
During the '80s, the business was booming, regardless of a recession to the tune of 15% to 20% interest rates. I decided to take a big risk and spin off a TV production company, Axxess Television Productions, which I could offer to my industrial clients with bundled benefits if they selected us to build their video systems. Why was this a risk? Because at least 18% of our revenue came from production houses, and here I was starting a company to apparently compete with them. We lost all our post-production clients but two. However, I was happy to trade it for an 80%-margin business versus box sales. At the time, it had gotten pretty ugly with competitors like MPCS, Camera-Mart and Lake Systems.
Aside from building very innovative solutions, the biggest growth factor came with our strategic contract with Verizon Business and Verizon Wireless. We were their number-one integrator, and Verizon did the billing. It was a Verizon "sell-through" relationship that launched us outside New York, but it also put pressure on us to expand the business in a major city. Specifically, it was Boston that Verizon desired.
To accomplish that — and, honestly, to shore up my poorly managed balance sheet — I sought high-net-worth individuals to fund the company. I was happy that I had two parties interested. (Now, I know I selected the wrong team. But, nevertheless, they supported the growth idea.) This helped me get the financials in better shape. Ultimately, we decided to grow by acquisition, instead of building it ourselves. We selected Crimson Tech, which had actually been acquired once already. The deal was made, and we hoped for success. (I could write a book on that deal, but I'll move on….)
The ultimate outcome was the combined organization being sold to Yorktel, a terrific organization and a great home for the many loyal and talented employees we had as the UnivisionsCrimson Group. In addition, we sold Axxess Television Productions to PBS station WCNY. What a fun company! It was not only helping Univisions create unmatched value but also producing some great shows. Those included national ones like "Winter Gardening" and "Pappyland," a children's drawing show broadcast on PBS nationally.
CI: Reflect on your role as both a mentee early in your career and as a mentor later in your career. Who helped shape the trajectory of your professional life, and how have you tried to help shape others' careers?
Bob Romano: There were no mentors in the business for me. I had zero video knowledge other than what I learned on my own and from continually hiring people smarter than me. My dad was my number-one mentor and had his own Horatio Alger story. He certainly taught me how to navigate some of the challenges that all entrepreneurs face. I also had the guidance of Ernie DelMonte, the largest franchise holder for the Marriott chain, and could bounce ideas off him.
To this day and always, I have sought to surround myself with smart people who had an entrepreneurial spirit and who were of good character. Today, many of my former teammates are in leadership positions inside the AV/IT ecosystem and outside of it. I still actively help startups and coach others to reach their potential.
CI: What's something you really love about commercial AV? Do you have any anecdotes about how you put it into action?
Bob Romano: I have always loved — and still love — deployment of new ideas by way of what is called a KTP process. That stands for "Knowledge to Product" solutions. It comes about by listening to what clients or prospects really need and cannot get. Of course, you need to ask the right questions and be a great listener. From there, we'd build great bundles, brand them our own and promote them after the first successful kit was delivered. Examples include things like Leica Lab: banks of Leica microscopes with display screen selection of any student.
I'm also thinking of Unilink Presenter, using the first motion computing tablets. We'd package a slate tablet with an NEC projector wirelessly, using the tablet as an ink pad. This was also deployed with our Coachman and athletic football roll-about in cases, with a motion tablet for the ink. Much of this was back in the '90s. Selling motion tablets opened the world up and revealed the power of software. We sold thousands, with applications ranging from poolside ordering at the Wynn hotels in Vegas to electronic medical records documentation. Moreover, it was our Trojan Horse to get into IT departments, which we never at that time visited.
CI: What has been your greatest professional accomplishment to date? What has been your biggest professional regret to date?
Bob Romano:  Certainly, I take pride in founding companies. And, today, I remain a student of so many new technologies and software platforms. I am fortunate to be able to study the Lightspeed Venture portfolio companies. It is a very exciting ecosystem of startups.
I believe my greatest professional accomplishment was having a "sell through," rather than "sell to," methodology as a reseller, as well as being an engineering organization driven by building bundles and branding them. Plus, having a great team made a difference.
I don't really have any regrets. In reflection, perhaps I would never acquire a company unless it added a new area of expertise and recurring revenue versus what we did, which was acquire a mirror company to gain more territory. We were a minnow swallowing a whale.
CI: What's the best advice or pearl of wisdom you either received during your career or came to realize on your own?
Bob Romano: I believe strongly in the Golden Rule — always respecting your team and helping them get to the next level, whether that be with you or someone else. It requires trust during the employee-review conversations and knowing what everyone's expectations are, as well as their current and future goals.
Finally, I would add one of my Romano Rules to help one along the way. So, here is Romano 101: Ask advice, give a compliment, tell a secret…. It will accelerate you making new friends, retaining new clients and getting out of a few jams!
---
Would you like to nominate a peer or colleague — or perhaps yourself! — to be featured in this #AVLivingLegends series? If so, just email Dan Ferrisi, editor-in-chief of Commercial Integrator, at dan.ferrisi@emeraldx.com.
If you enjoyed this article and want to receive more valuable industry content like this, click here to sign up for our digital newsletters!