Walt Disney Was Right: It's a Small (AV) World
AV globalization is here and expanding into new areas every day. What are you doing to be part of the worldwide growth of the industry?
Leave a Comment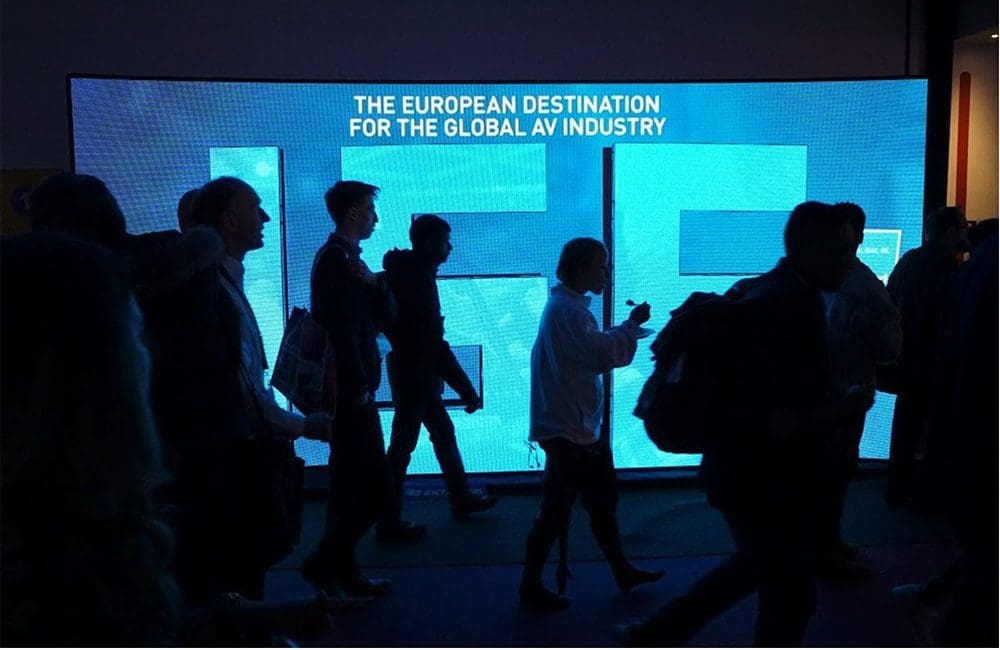 The writing is on the wall—and in the industry research. AV integration, once not too long ago thought of as a largely North American phenomenon, has sprouted increasingly global roots. AV globalization is here to stay.
That's not to say we'd cornered the markets on splashy digital signage or booming audio systems, but I guess it's probably true that most AV integrators in the U.S. didn't give a second thought to what was going on in Asia, Europe or Africa in this regard—until their customers started expanding there.
Now, as AVIXA research will tell you, Asia Pacific is the world's largest global AV market, knocking the Americas to second place not just for this year, but likely through at least half of this new decade.
That means AV integrators who want to keep their biggest clients happy have to keep up with them—and, in some cases, follow them into parts of the world they never had considered as part of their territories.
It means having decide if AV globalization is for you.
PSNI became the PSNI Global Alliance a few years ago in an effort to meet the increasing global demand of their customers by expanding their network around the world— and now USAV Group is considering a similar expansion, likely rooted in partnerships with integrators who live and work in those countries.
AVIXA has trade shows and conferences in about a dozen countries around the world, although the shows are different depending on the audiences they're trying to reach and their level of sophistication when it comes to navigating the ever-more-complicated AV integration world.
And, of course, Integrated Systems Europe is relocating the world's largest commercial AV show from its now way-too-cramped quarters in the Amsterdam RAI—despite almost-annual additions of new tent "pavilions" to accommodate its growth—to Barcelona next year, where it should never run out of room.
In fact, the February ISE show has become the target for many manufacturers for its new product releases, a shift over the past few years when everyone looked to the June InfoComm show as the first sign of innovation in commercial AV every year.
AV globalization is changing the industry in many ways, both obvious and harder to see and understand.
What AV Globalization Means for You
You shouldn't operate your business like everyone else does just to follow the crowd, but you should know that if you're happy working only in your backyard or home state, that might not be enough for even your most loyal customers at some point.
If you're not doing something to help you more fully understand how you can meet the needs of your customers as they go global, you're going to lose them when they do. And, for those who think only the biggest companies in the world can expand to new places, you need to rethink that before it's too late.
That doesn't mean globalization is for everyone. The politics, local customs and knowledge of taxes and other policies around the world is enough to keep a lot of companies from ever considering doing any work outside their comfort zone.
Many companies are unwillingly dragged across the border, in fact.
But there's no doubt that AV integration is now a global enterprise.
Only about 30 percent of the world's AV work will come within the borders of the Americas. Do you really want to turn your back on about three-quarters of the world—and risk losing those longtime loyal customers as they spread their wings?
We don't think we're on the precipice of AV in space—or even in Antarctica, until someone finally figures out a way to break that literal and figurative ice—but we're going to see a lot more AV work being done around the world than ever before.
If you're not ready to be part of the new way AV is done in the 2020s, you either need to partner with someone else who is or consider getting out of the business altogether.
Ten years from now, or maybe less, you'll be hard-pressed to find anyone who's looking for a hang-and-bang solution in one location.