Now is a Really Good Time For Wellness Tech
Wellness technology can be effective at reducing stress and improving the natural health of your customers and employees. Now is a good time for it.
Leave a Comment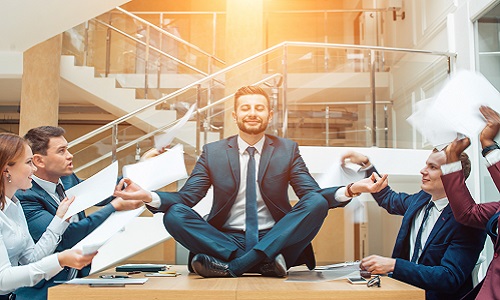 At Commercial Integrator and sister publications My TechDecisions and CE Pro, we've started honing in on the growing trend of wellness technology.
That technology includes human-centric lighting and circadian-rhythm lighting, air quality systems, noise control and even smell technology.
This is based around the fact that Americans spend 90% of their day indoors. Spending that much time inside and away from natural light can affect sleeping patterns and energy levels.
Wellness technology in commercial and corporate settings can have an effect on the mood of your customers and clients. For example, music has long played a role in the restaurant industry to help speed up table times or encourage customers to sit longer. In the office, music, noise control or sound masking systems can help employee be more engaged and relaxed.
Read Next: Samsung Releases "Human-Centric" LED Lighting Package
Yes, I know that most of you and your customers are out of the workplace right now due to COVID-19. Some of you will continue to work at home or remote after this is all over, but most of you will be back in the office and workplace in a few weeks.
These are stressful times, with talk of a sizable recession and record unemployment on the way. It's incumbent upon employees, employers and new job seekers to do what they can to remain level-headed, relaxed and healthy.
Wellness technology can help both your employees and your clients return to work in a comforting setting during these very stressful times.
If you enjoyed this article and want to receive more valuable industry content like this, click here to sign up for our digital newsletters!