Why Integrators Should Think Differently About Remote Work
Research on remote work trends increasingly suggests it's not going away anytime soon, so integrators should shift their offerings to accomodate customers.
Leave a Comment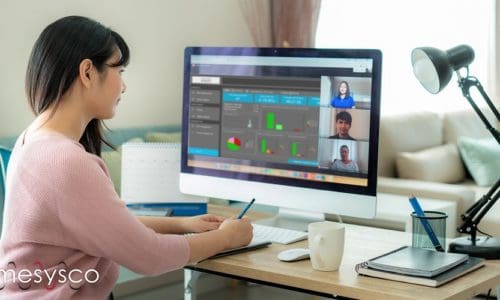 It's been more than two months since the majority of Americans were forced to work from home due to COVID-19, and the majority of us are showing no urgency to get back in the office or workplace.
According to recent Gallup research, up to 63% of employed Americans said they were working from home by April 20.
In mid May, Gallup shifted to a different set of questions about what happens next and how likely American workers will return to the office if they can do their job just as effectively from home.
According to Gallup, 26% of remote workers said they'd like to come back to the workplace. Another 25% said they'd rather work from home because of health concerns, but would return to the workplace once those concerns subside.
However, the other half said they'd like to continue working from home because they prefer it. That includes 22% who say preference is the only reason and 27% who cite both preference and the coronavirus.
Half of workers say they want to continue working at home because they prefer it, whether or not they also have concerns about the coronavirus. While some of these workers may reluctantly head back to their workplace, others may decide to look for new jobs that allow them to maintain the remote work lifestyle they've grown accustomed to.

Of course, should infections spike as Americans recirculate and should businesses be forced to re-shutter, the issue of returning to work may be moot for another extended period of time. As of now, it looks like most remote workers would be OK with that.
What this means for AV integrators
Integrators that already offered communication and collaboration solutions will have an advantage here, but those solutions might look a bit different with fewer people in the office.
While large conference rooms and training rooms may not be used as much as they were pre-coronavirus, organizations will still need that collaboration and communication technology to communicate with their remote workers. Rather than large conference rooms and huddle rooms, there will be a larger demand for personal unified communications and collaboration solutions and integration devices like webcams, microphones, headsets, and unified communication and collaboration platforms.
Some integration firms are beginning to offer those remote work solutions in what they call "work-from-home" kits, and we imagine that more will follow suit.
Companies like Facebook, Twitter Coinbase, Microsoft and others are embracing remote work and are ostensibly using it as an opportunity to save on facility costs, so shift your business model accordingly and meet your customers where they are.