Zoom's New Features Target User Experience
Zoom's new upgrade includes new filters, control over appearance, new noise suppression capabilities, emojis and presentation features.
Leave a Comment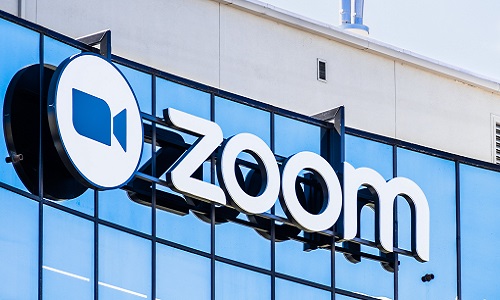 Zoom became a critical business application for many organizations this year, but some AV integrator customers may have been turned off by the company's security issues. However, those issues are long gone after the company embarked on a three-month plan to address those issues.
Now, Zoom is releasing new features to improve the user experience and add more value to Zoom Rooms installs.
The features, unveiled earlier this week, include new filters, control over your appearance, new noise suppression capabilities, emojis and presentation features.
These can be accessed by upgrading to Zoom 5.2, the company says in a blog post.
Read Next: Zoom's Hardware-as-a-Service Offering Spells Out Why You Need to Offer AVaaS

According to Zoom, the features aim to enhance connection between employees while working from home and bring the casual and fun elements of an office setting to the virtual meeting culture.
"Zoom wants to empower you to feel your best in virtual meetings, express your individuality, and build moments of fun into your day with some new features that uplevel your video game. Zoom filters, reactions, improved lighting capabilities, and enhanced noise suppression make sure that wherever and however you meet, it's more fun with Zoom!"
New filter options, similar to filter son Snapchat and other social media platforms, allow users to add a hue to their video or appear with horns, a pirate eye patch and other accessories.
The new update also gives users more control over their appearance on video. Users can touch up their appearance with tools like skin smoothing, and they can adjust the lighting so they appear well-lit in any setting.
Zoom also improved its noise suppression capabilities that allow for both low and high suppression. At the low setting, background music can still come through, while a high suppression allows for distraction-free audio.
When presenting a PowerPoint or Keynote document, users can overlay their video on the slides like a weathercaster. The video can be moved to any part of the screen and can also be resized.
The company also added new reaction emojis like celebrate, laugh and heart.