Zoom's Hardware-as-a-Service Offering Spells Out Why You Need to Offer AVaaS
Zoom is bundling Zoom Rooms and Zoom Phone with hardware at a monthly fee while integrators are still hesitant to offer managed services or AVaaS.
Leave a Comment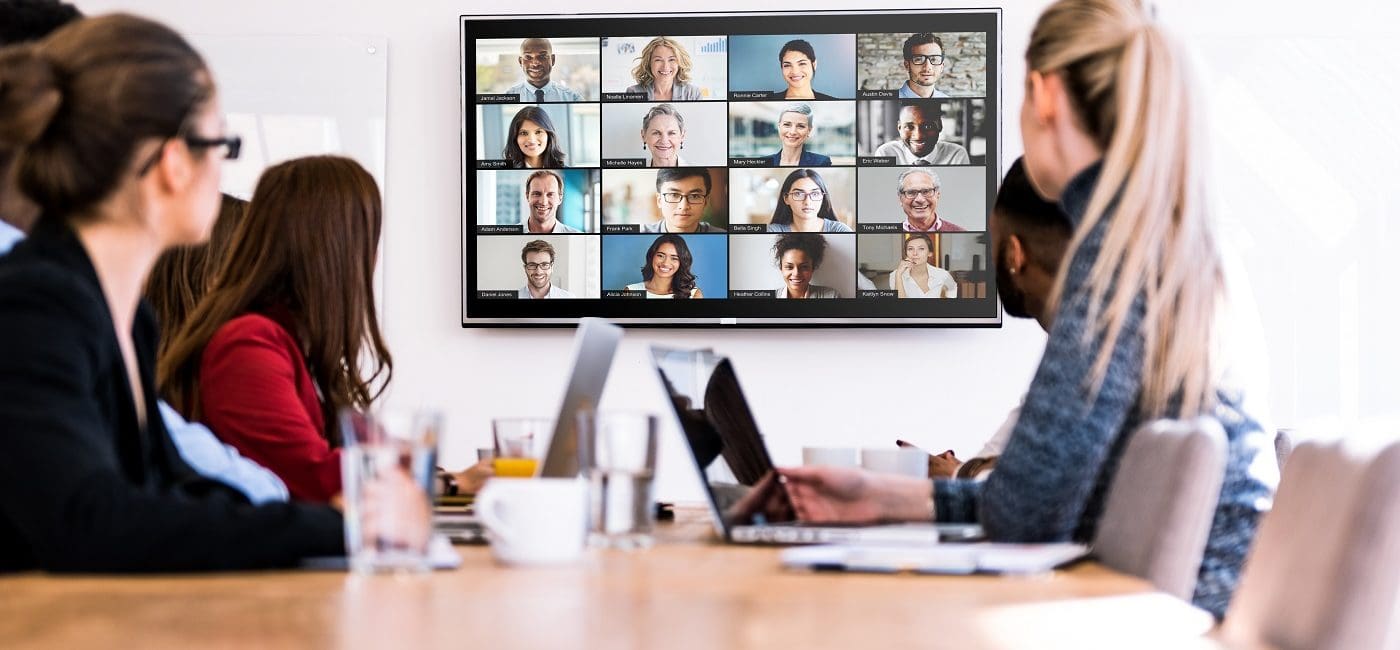 If your integration firm wasn't offering a managed service or a subscription-based model that includes monthly payments, service and support, you should take a page out of Zoom's book after the company began offering a Hardware-as-a-Service program for smaller conference room deployments.
The program, much like AV-as-a-service and other similar models, eliminates the one-time upfront payment for videoconferencing equipment from manufacturers like Neat, Poly, DTEN and Yealink.
It's intended to give Zoom Rooms customers the ability to deploy that hardware with a variety of subscription options for phone and meeting room hardware. It also includes technology upgrades at fixed monthly prices, streamlined purchasing, scalability and managed support through Zoom.
That sounds like it might take a bite out of integrators that install conference rooms and huddle spaces, but that's not entirely the case.
In a recent interview with My TechDecisions, Jeff Smith, head of Zoom Rooms for Zoom, said the company will continue to rely heavily on the pro AV channel and integrators for Zoom Room deployments in complex environments primarily in larger enterprises.
If you don't think that Zoom's new Hardware as a Service platform and partnership with @servicenow is important you're not paying attention #avtweeps. https://t.co/1xfmZBEr4W

— Mark Coxon CTS-D, CTS-I (@AVPhenom) July 7, 2020
"Our integrator community is extremely important to use as we're engaging with customers," Smith says. "Even with the standard deployments on small and medium-sized conference rooms, an installer coming in to help a customer with that — even if it's fairly simple — is a strong need throughout that engagement."
Integrators are needed now more than ever for those larger spaces where needs change based on the use case, Smith says.
"It's easy to sell, it's easy for customers to understand and it's easy to deploy," Smith says. "That's not a good descriptor of a system that's built with a three-screen divisible training room that requires a lot of integration and cable runs."
Why Zoom's hardware program can make selling AVaaS and managed services easier
AV-as-a-Service has been a buzzword in pro AV for years, and industry groups like AVIXA and NSCA promote it and stress that the growth of the subscription-based economy should apply to virtually every industry, AV included.
"What these package bundles do – as they always have tended to do in the past – is that they are idea starters," says Julian Phillips, senior vice president of global workforce collaboration at AVI-SPL.
Other players in the unified communications and collaboration space offer similar programs and hardware and software bundles, like LogMeIn's GoToRoom, Cisco's Webex, BlueJeans and others.
Microsoft, while not yet bundling hardware for Teams, is offering Microsoft Teams Rooms Premium, a management and monitoring service for Teams Rooms devices.
"It's another example of the big players trying to wrap more value around the technology," Philips says.
Partners of integrators like those companies are moving towards a subscription model and the AV industry should follow suit and finally embrace the concept of AV-as-a-Service.
"I still believe that's the direction we're going to go in, but the uptake has been pretty low," Phillips says.
According to Commercial Integrator's 2020 State of the Industry report, Phillips is right.
About 70 percent of respondents to a survey said they have less than 10% of their revenue tied to service contracts. By 2025, about half of those people say they'll be in the 0 to 10 percent range when it comes to managed services. Another third say they'll be in the 11 to 30 percent range.
These packages – which have actually existed between hardware and software providers before Zoom – get the conversation going about the concept subscription-based or service-based offering, Phillips says.
"Then, it's a totally different conversation," Phillips says. "It's not just about the sourcing of the hardware. It's not just about, "How do I procure it and plug it in? How do I how do I deploy it? How do I provision it? How do I manage it? What is the service delivery? I'm going to wrap around that?"
How small business integrators can adapt to the subscription-based economy
Phillips, although at a senior position at the largest AV integrator, said this is an opportunity for small business integrators to carve out their niche. Small businesses could opt for the streamlined delivery and easy installation of Zoom's new program, or integrators that service them can adapt and realize that service and subscription-based programs are far more attractive to their customers.
Small business integrators that know their customers very well should ask them what they like about these bundled offerings from hardware and software providers.
"If you're close to your customers and you're talking with them and bringing fresh ideas to them, I don't think this in itself provides any kind of threat," Philips says.
3 years ago I wrote a blog post about #AVaaS and mentioned that @zoom_us was an example of this trend.

Today, Zoom rolled out a hardware subscription service. #AVtweeps are you convinced yet?

Or are you still doing business the same way you always have?https://t.co/ViISGc2pZu

— Paul Konikowski, CTS-D (@PKaudiovisual) July 8, 2020
Historically, building these complex rooms has been costly and integrators have relied on hardware margins to grow the bottom line. However, that consumes lot of cash for a profit that isn't as high as many think.
By streamlining the delivery model, integrators can deliver more simply designed spaces and can remotely provision, manage and support them. That helps drive down the cost for both the integrator and client down while raising the value of the relationship between the service provider and customenr.
"If you shift your mindset away from just percentage margins, and you start looking at real profitability, there is an argument that says the more that Zoom do this kind of thing and the more they promote standards and remote support and delivery, and we respond by changing the way that we deliver, we could be more profitable," Phillips says.