Almo Offers Quick Ship Certified Products for Immediate Shipping
Almo Quick Ship Products in Stock for Fast-Track Installations
Content from our Sponsor
Leave a Comment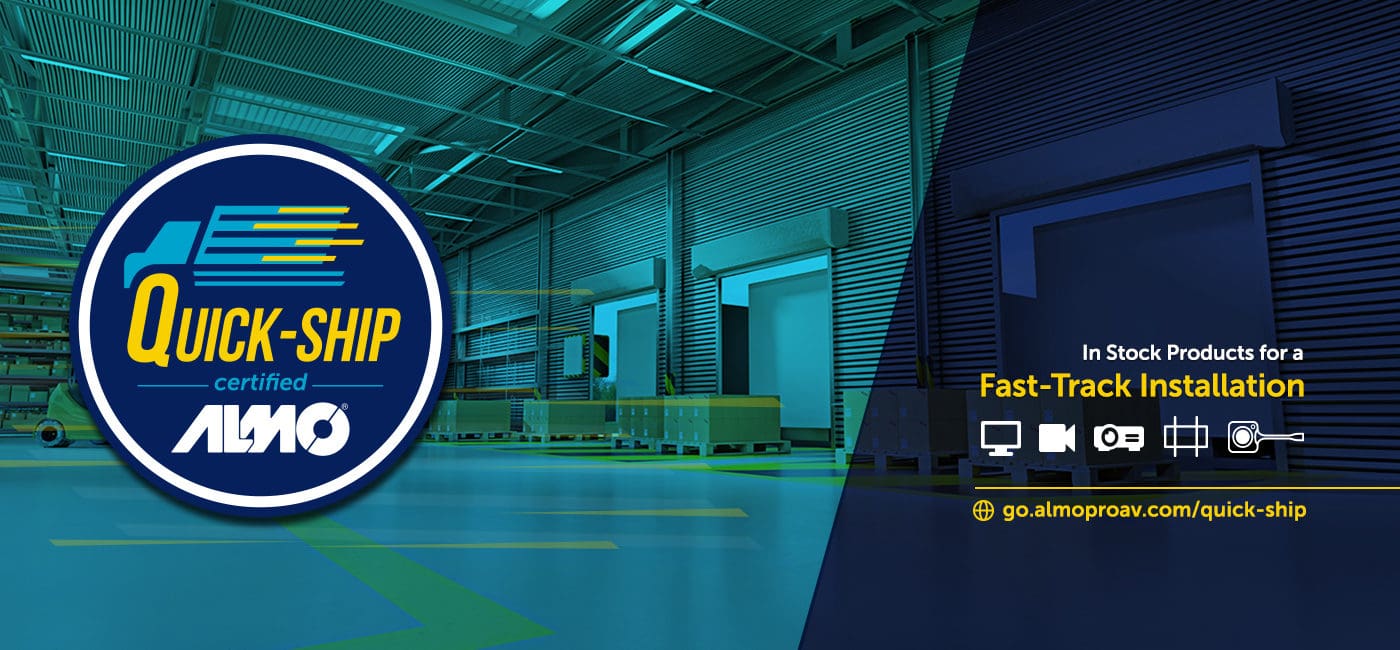 We may be living in a business world that has never been so unpredictable, but one thing is for certain: integrators can rely on Almo's Quick Ship Certified (https://go.almoproav.com/quick-ship) product brands to be in stock and ready for immediate delivery.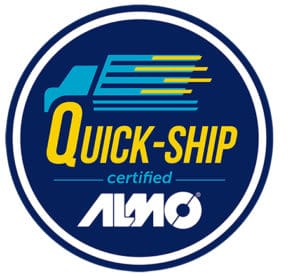 "As projects open up, integrators are being asked to complete installations quickly and efficiently," said Sam Taylor, senior vice president and COO, Almo Professional A/V. "We launched Quick Ship to help integrators be as responsive as possible to customer requests so they can complete these jobs in a timely manner and move on to new growth and revenue opportunities." He continued, "The benefit of ordering Quick Ship Certified products through Almo is the confidence in knowing they are already in stock and available to be sent to a job site right away."
From high-demand essentials to popular display models, Almo is committed to stocking the products needed to keep projects moving forward. Eight industry-dominant brands, ranging from collaboration tools, projectors, flat panels, videowalls, collaboration tools and mounts are currently available via Quick Ship.
"By working closely with our manufacturers, we have made a significant inventory commitment to have these Quick Ship certified products in stock and ready to go as soon as they are purchased," explained Bill Woodard, director of merchandising, Almo Professional A/V. "Quick Ship removes the hassle and stress of long lead times, as well as concerns about having enough inventory to complete an install."
Almo Quick Ship Certified brands include:
Absen
Barco
Chief
VDO 360
Epson
LG
NEC
Sharp
For complete details and to place a Quick Ship order, go to https://go.almoproav.com/quick-ship.
For larger or nationwide deployments, Almo offers contract labor and project support, along with engineering, drafting and consulting services. These services provide integrators with a smooth and coordinated installation from start-to-finish, without the need to hire technical experts or additional staff. For more information about Almo AV Outsourcing Services, visit www.almoproav.com/professional-services.