Breaking Out the AV Industry Crystal Ball: Predictions from AVTweeps About 2021
Some of the most prominent people in AV and IT share their AV industry predictions & thoughts on where integrators should concentrate.
Leave a Comment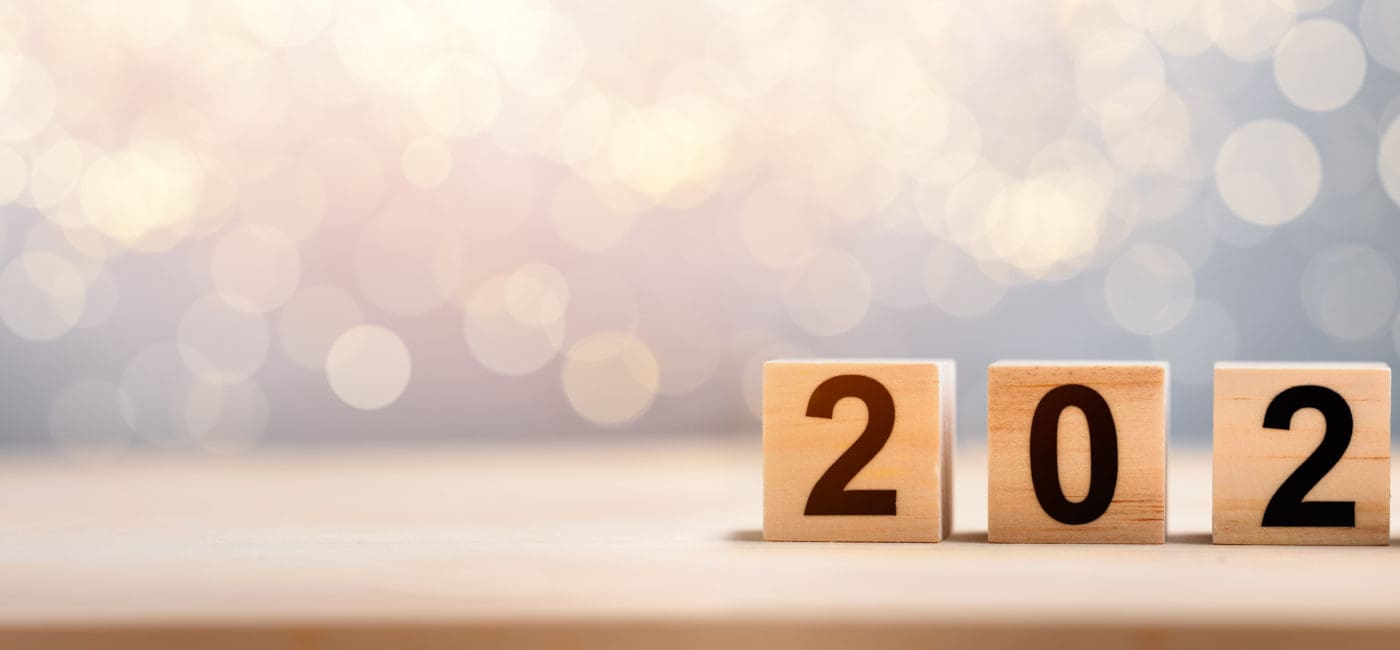 AV industry predictions for the new year are valuable in some ways because it gives readers an idea of the areas where their peers and leaders are focusing for the coming 12 months. But there wasn't a single person who said last year at this time we'd be ravaged by a pandemic, so there's no perfect prediction.
Here's a roundup of a few of the prognostications we've pulled out of the industry's Kreskins. Clip and save this article to see how many they got right and maybe which ones they got wrong too.
Some were quite verbose while others were more directed and pointed in their predictions.
Either way, it'll be fun to see what happens with them.
AVIXA CEO David Labuskes
From a technological perspective, I think we're going to enter a time frame of unprecedented growth and innovation. We will bring lessons from this time frame forward with us and have different behavior. It's going to be an extraordinarily exciting and rich time frame for people in our industry.
The experience will be so much more richly valued at the next concert you can attend or the next sports contest you can be part of than any experience you've had before. That will underscore what we do as an industry.
All of us are going to be transacting business in a face-to-face environment but that environment will be extended to those who aren't physically present. That means complete reconfiguration of many different building spaces and that means work for the AV industry.
We're going to see incoming capital that will drive innovation. Enterprises will double down on creating attractive places to work that encourage people to come to the office because of access to technology and colleagues that employees can't get from home.
The next iteration of the workplace is about having seamless interactions that are impossible to have with one person sitting at home.
Bill Warnick, CEO of 2019 CI Integrator of the Year Solutionz, Inc.
Being able to do things as a service is important, so is being able to do a subscription-based coverage of someone's AV network. That's going to be a growing concern for our customers so it needs to be of utmost concern for us. Any integrator will tell you they make way more selling their own services than they do selling boxes.
NSCA executive director Chuck Wilson
As we look at all of the data coming in, it points to connectivity being mission-critical. That includes social distancing protocols with spacing, hygiene, detection, sensors, surveillance and safety, among others.
We can use this time frame to look at what our company is going to be positioned like to take advantage of what's coming in the future. What we do is going to more crucial than it's ever been. We have an opportunity here. The video, the audio, everything we do is going to be what people need.
My guess is about the same time as the (coronavirus) vaccine, the private equity firms and strategic acquisitions will move back to the front burner.
Jerry Koutavas, president of The ASCII Group
It's going to be a mixed bag in terms of opportunity. Larger companies are mandating employees work from home and some are extending it for many years. Will that trickle down to small business? If it does, what MSPs put in place in terms of security might not be enough. They might need to go back and fortify some of these environments.
What's taking place right now is MSPs are getting an influx of business. That includes new customers and more opportunities for recurring revenue. What they need to do is reinforce their businesses more: hiring to fill some of those open positions and thinking about new ways to market.
The more aggressive MSPs who are looking into reinvesting are the ones who are going to win out. You have to put your foot on the gas and move the business forward. The idea of going from a great economy into the pandemic shouldn't slow down the investment in our companies. Now's the time to do it.
The pandemic has pushed everybody and their business models through a stress test. It's not enough to survive right now. You have to pivot, then pivot again, then pivot again and keep adding new layers of opportunities, so if one layer goes away, another one is there to take its place.
Kevin Goldsmith, chief technology officer, PingHD
Chris Salazar-Mangrum, VP of USAV
The AV industry will recover to pre COVID-19 market-size levels by the end of 2021. Contributing to the recovery will be the increased demands from corporate, government and education sectors in the first quarter. Entertainment will begin to rebound in the second quarter from the adoption of a COVID-19 vaccine. Third and fourth quarters will have high demand and full backlogs in all sectors with new opportunities rising in partnerships or acquisitions of complementary disciplines such as IT, structured cabling, and electronic security to meet the change in customer requirements.
Chris Miller, executive director, PSNI Global Alliance
The saying attributed to Paul the Apostle that "You can't fall off the floor" seems appropriate for 2020.  The easiest prediction for 2021 is that it will get better because it can't get much worse!
On What 2021 Looks Like:  
There are a few obvious answers I could give – Work from home will be a new accepted normal and will require employers to rethink everything from Human Resources to real estate.  A shift in thinking for managed services will continue but likely driven more by end-users.  If I were to get out my actual crystal ball however, here are a few thoughts I have that are outside the box.
Tele-everything abounds! There is no going back. The key for 2021 will be "preparation". Those who observe, pivot and prepare will have a better-than-average Q3-Q4 in 2021. Life and business won't go back to normal right away even with vaccines for most.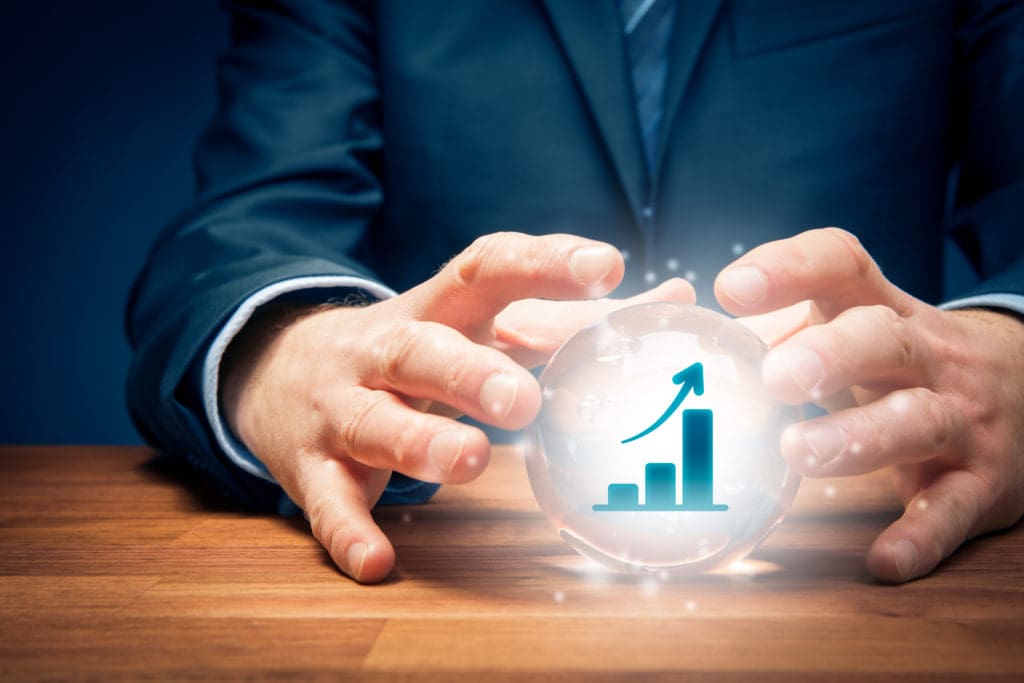 Once the special funding provided by the government is expended (where it was available), we will likely see users of technology take a slight pause and assess the impact of how technology was used–efficiently and ineffectively—and what options they feel they have to minimize costs and maximum profitability as quickly as possible. Technology is now the solution—now more than ever.
Something that has occurred with the pandemic and the economy that is uniquely different than a typical recession is that there are still pockets of opportunity for SIs and manufacturers.  In some cases, PSNI Global Alliance CSPs are up 15%-35% over the same period last year in sales.
On Competition and Acquisitions:
I would expect to see SI and manufacturer acquisitions ramping back up in Q2-Q4 of 2021, but we will also see growing competition from multi-disciplined channels that include IT, AV, and workplace technology services. Document management systems, IT services and business process services—all will be bundled with AV to a new level that will deliver a turnkey unified collaboration experience that makes system management and single source responsibility attractive to large scale organizations. AV and UC are together now.
On Going Global:
Global connectivity will be table stakes going forward. SI's will find it increasingly more difficult to maintain existing large multi-national business accounts without the ability to provide a standardized, unified, and affordable global solution and support footprint.  End-users and their customers are no longer contained to buildings but forever dispersed at new levels around the world held together by technology tools. It impacts most all vertical markets today.
On Manufacturers:
Manufacturers will continue to acquire technology companies as SI acquisitions will pick back up in Q2-Q3 of 2021. But even though COVID was a global disrupter, it didn't completely change the course of the AV industry.  R & D has continued but in some cases the industry, like life, has been put on hold for now.  It will take some time to shake out what everyone learned from the past 9-10 months.
On Customers and Hiring:
Hiring will rebound with SI's as the pipeline increases in Q2-Q3 but with a more selective recruiting and hiring process to put a premium on client-facing skills and experience in services deliverables. To attract top talent SI's will need to demonstrate a commitment to employees that provide for more growth and development opportunities.  Employees have options and want to feel valued and be assured that their values align with the SI's corporate values.
No more excuses for dysfunctional SI teams that compromise deliverables, profitability and the end-user experience with internal inefficiencies and eroding profitability. Professionalism and experience are the minimal table stakes.
On Diversification:
SI's will diversify—not only in markets but product solutions that were not on the 2020 strategic plan of most integrators. More consolidation of vendors by SIs but with peripheral vision on new vendors and products that will provide new entrees in new tangent markets.
On Marketing AV Industry Predictions:
A great investment in marketing will take place in our industry – moreso than ever in its history.  Owners will look to marketers to keep them relevant and front and center as the pandemic puts technology solutions and solution providers front and center.
Frank Padikkala, AV design engineer at CI 2016 Integrator of the Year Diversified
The UC giants will get bigger. Cisco will make huge acquisitions that make them more appealing to the ProAV market – there will be huge strides in AI implementations in UC platforms further enhancing features like noise cancellation/clarity/captioning/video quality
Patrick Whipkey, director of USAV
Q1 will be a slow quarter for everyone. You will have COVID cases at their highest level since last April and the vaccine just coming to market. Q2 will see people begin to trust that the vaccine is working and corporations will begin to finalize plans to return to the office. This will build momentum within the integrator community and orders will begin to trickle in.
Q3 is when the floodgates will open up with the vaccine being distributed everywhere and confidence levels at an all-time high. Integrators will struggle to keep up with the demand to complete projects on crazy timelines.
Manufactures/distributors will be running low on stock and it will cause a lot of stress on the entire industry. Q4 will continue the spending trend and companies who were late to the planning stage will be scrambling to piece together systems, but the backorders will be huge at that point.
David Danto, director of UC strategy & research at Poly and director of emerging technology for the IMCCA
Hybrid Working is here to stay. There's now no longer a debate that knowledge workers do not have to commute to an office to get individual work done.  High quality internet connections and excellent collaboration tools enable remote workers to be more productive doing individual work than if they had traveled to their old offices.  The scapegoating of the "lazy remote worker" is forever dead.  People will now work from home when it's appropriate, travel to an office only when involved in group work, and travel to a client or conference as needed – and they will have awesome tools to be highly productive in all of those situations.  Anyone still waiting for the old "normal" to return will be disappointed to find out that it never will.
Offices will change. Because of the above, the purpose of the office will change from individual work to group work (brainstorming, meetings, celebrating, etc.)  The standard ratio of individual desk space to meeting room space (~70% to 30%) will completely flip.  The remaining desks will primarily be for daily-use space for visitors.  There will be less floors / smaller footprints in offices, but more of these smaller spaces will be dispersed around the geography.   Every one of these more common meeting rooms will need to be equipped with modern, AI-driven collaboration technology – because each will be needed to make frequent connections to the larger group of remote workers.
Accelerated Digital Transformation and the move to cloud will continue. The only enterprises that thrived during the pandemic were ones that successfully began or completed their journey to cloud collaboration.  We've been talking about this for years, but as everyone has been saying, the coronavirus was responsible for six years of Digital Transformation in six months.  There won't be any going back.
Expect collaboration to get personal. Now that the remote working model has proven itself to be more useful than was previously accepted, expect to see more products designed for personal use.  Expect users' choice in comfort, quality, and style to become a differentiator for attracting talent.  (One size fits all solutions for headsets, cameras, and devices will not be as successful as ones from manufacturers that offer a wide choice for multiple different personas.) Expect to see enterprises embrace the use of these products when they can all be managed by a single pane of glass.
Tom Stimson, founder of The Stimson Group
Not even a vaccine launched today will save the live events industry in 2021. The vaccine will take 12 to 18 months for widespread adoption but you'll see increased confidence about live events with more people wearing masks and better social distancing compliance. Rapid testing will improve live options.
Restaurants and hospitality are on a parallel path with live events.
Streaming will create a new B2C segment.
B2B support of the live events industry is already growing in demand.
Outdoor events will soar from April to November and much the same in 2022.
The demand for and acceptance of virtual live events will soar.
Studios will drive the increase of hybrid audiences, with a mix of in-person and online attendees. That means sports, political gatherings and social events with bubbles.
Remote audiences will remain the highest priority through 2023.
Paul Konikowski, manager of AV contracting, HB Communications
More ransomware.
Zachary Gamez, Dallas-area technology manager and HOW engineer
There will be a slow start to '21 as the vaccine rollout gains traction. With a full year of info to digest, K-12 and higher ed will have a busy summer making adjustments. With vaccine/K-12 fall plan clarity by mid-year, offices will start opening more in Q3 and the initial wave will drive space change decisions with either leftover money in Q4 or new money in 22Q1. UC HW that handles cross-platform well will win big, and co-working spaces pick up the newly remote but don't want to be home workforce.
Greg Dieckhaus, senior sales manager for the southeast and Mid-Atlantic North America for Datapath
As vaccines are slowly deployed, employers will continue remote working through Q1 and Q2. Additional hard choices will be made in terms of office footage/usage; more conference and gathering space and less individual space (no need to duplicate what people have at home).
Offices will become conference/social centers. Some employers will opt for co-working/shared office footage and a reduced footprint. More regional office centers will spring up to serve the city exodus to suburbia.
The 2021 phrase of importance will be "vaccine passport". Having vaccine credentials will be a requirement for work access, in-person meetings, entertainment/sports venues, dining, tradeshows, etc. Accurate/transportable/secure digital healthcare records will finally happen.
Joe Way, director of learning environments, University of Southern California
2021 won't suck as much as 2020–at least that's my prayer. But if you want an AV prediction: Starting in summer and into fall, we will see the largest spend in the history of the AV industry. Those companies/industries that did quick COVID fixes will invest in permanent long-term solutions for integrated AV and UC infrastructures.

Bruce Lancaster, CEO at Wilson Electronics
2021 will be the legitimate start of 5G, but it will still have limitations: Verizon's CEO joined Apple on stage for the recent launch of the new iPhone 12 Pro Max and noted that "5G just got real." This launch is a major indicator that 5G is finally being brought into the mainstream. More people than ever before will have 5G supported phones in 2021, and as a result, more applications will leverage 5G. While the networks still haven't been able to provide 5G in many locations, this increasing demand for 5G will help drive the network rollout. Since 5G signal travels much shorter distances than other signals, many more cell towers will be needed in order to create a more seamless experience.
People will begin thinking twice when buying from online marketplaces: While Amazon is a very convenient method of purchasing products, third-party marketplaces are becoming the Wild West due to a lack of regulations, unverified reviews and the proliferance of counterfeit, illegal and potentially unsafe products lurking in the midst of legitimate products. We are seeing this in the cell booster industry firsthand, with competitors selling illegal products made overseas. This is an alarming indicator of what is happening in the larger marketplace.
Working from home will continue beyond the pandemic: Businesses that once felt that people needed to be in the office each day in order to be productive are realizing that their employees are just as efficient working remotely, so remote working policies will likely shift after the pandemic ends in order to support this new learning.
Business travel will continue to be rare, but personal travel will begin returning to pre-pandemic levels: Even with more people being comfortable flying, the risk of gathering indoors for meetings will continue to dampen business travel demand. However, personal travel will increase as people balance a need to visit friends/family and release pent-up energy with continuing safety concerns. As such, the RV industry and car travel will continue to boom and experience record sales in 2021 as less people fly — and demand for cellular signal boosters will increase to meet safety and remote work and learning needs as a result — but air travel will see an uptick as well (although it won't reach pre-pandemic levels).
What do you expect in 2021 for the AV and IT industries? Let us know in the comments. We promise we won't hold it against you–probably.