AV News to Know Dec. 13, 2019: New Products, Cool Projects and People in New Places
In this week's edition: LG introduces displays for medical environments, D-Tools partners with Great America and Atlona strengthens global presence.
Leave a Comment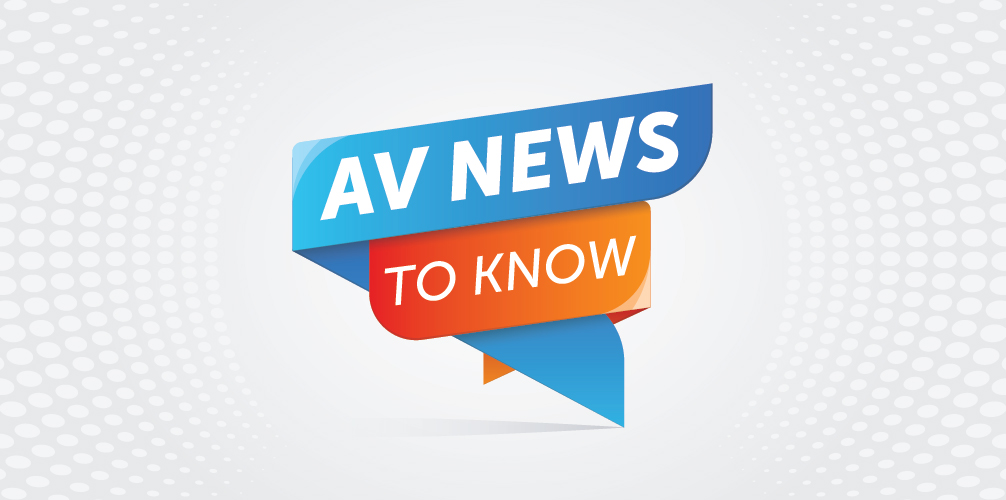 Here's a closer look at some of the AV news, products and projects you might have missed this week. We call it AV News to Know:
New AV Products
Xantech Now Shipping Premium 4K Video Over IP Solution

Nortek Security & Control (NSC) recently announced the availability of a new Xantech Premium 4K Video Over IP solution that uses Power over Ethernet (PoE) to deliver 4K video streams over a 1GB network switch with one-frame latency.
The solution includes three products – a transmitter, a receiver and an advanced control module – that work together to deliver lossless HDMI signal, bi-directional IR and RS-232 over a single CAT cable at lengths up to 330 feet (100m).
The solution's wizard-based setup can be completed in just a few minutes from any device. It enables drag-and-drop control with independent signal routing for video, audio, USB, IR, RS232 and CEC.
LG Introduces Enhanced Display Devices for Medical Environments
LG Electronics Business Solutions is introducing larger, higher-resolution radiology and surgical monitors designed to offer hospitals and clinics improved work efficiency, advanced performance, expanded screen real estate and clean, minimalist designs.
Demonstrated this week at RSNA 2019, the annual meeting of the Radiological Society of North America, the three new LG medical displays—the LG 31.5-inch 8MP radiology monitor, LG 31.5-inch 4K surgical monitor and the LG 24-inch Health Care All-in-One thin client—expand the company's healthcare portfolio.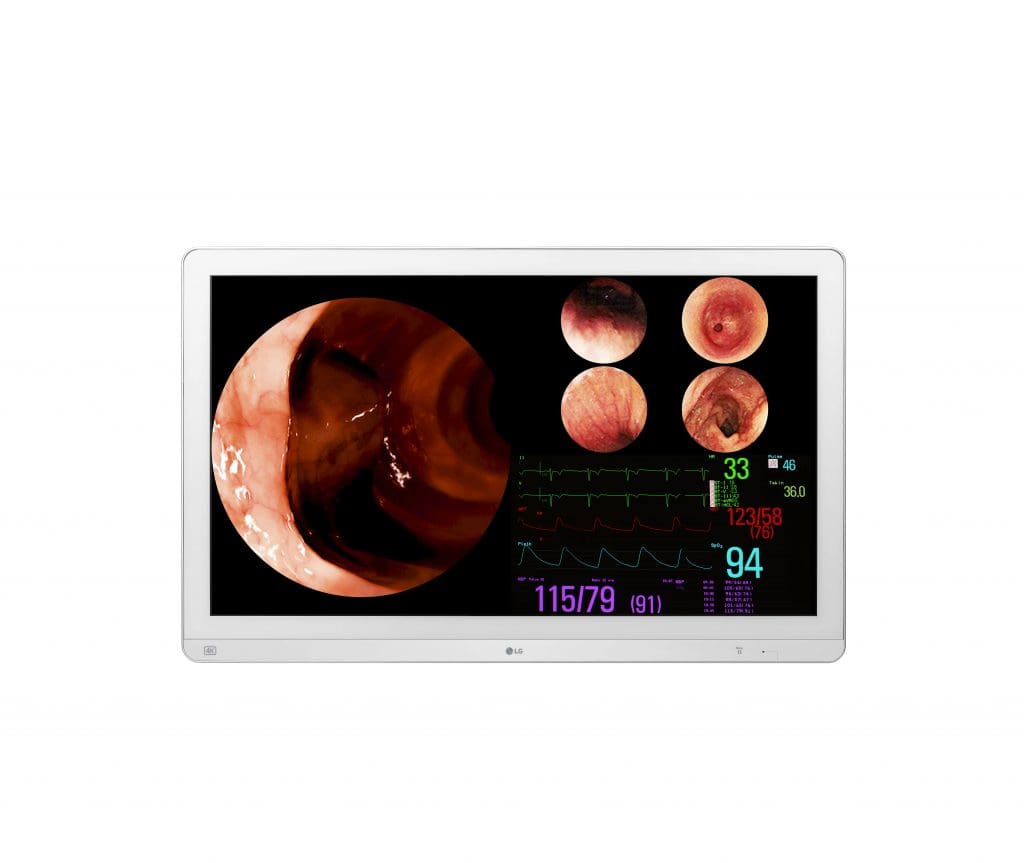 Key Digital Releases Plenum Rated HDMI Cables
Key Digital recently debuted their new line of plenum active optical HDMI fiber cables available in lengths from 33 feet to 328 feet.
The Key Digital Plenum Active Optical HDMI Fiber cables include KD-AOCH33P, KD-AOCH49P, KD-AOCH66P, KD-AOCH98P, KD-AOCH131P, KD-AOCH164P, and KD-AOCH328P.
This active optical copper hybrid cable series offers the latest in 4K resolutions with Ultra HD/4K support up to 4096×2160 or 3840×2160 50/60Hz at 4:4:4 with 18 Gbps bandwidth high speed performance for the latest HDMI video specifications.
Key Digital Plenum Active Optical HDMI Fiber cables are directional with each head containing specific handling for optimal performance.
Galaxy Audio Acquires Special Projects Audio and Ansr Audio
Galaxy Audio, a leader in wireless personal monitors, wireless microphones, headset microphones, portable PA and HOT SPOT personal monitors expands into the wireless fitness category with their acquisition of Special Projects Audio and Ansr Audio.
Special Projects Audio has become the fitness industry standard for waterproof wireless headset microphone systems. Their EVO true wireless headset microphone features a rechargeable, sweatproof compact transmitter with an ergonomic behind the ear comfort fit.
Ansr Audio, Special Projects Audio's parent electronics manufacturing company, manufactures professional wireless systems, headworn wireless microphones, lapel wireless microphones and podium/conference microphones.
Audio Visual Projects
Ocean Blue Car Wash Standardizes on 3xLOGIC Video Surveillance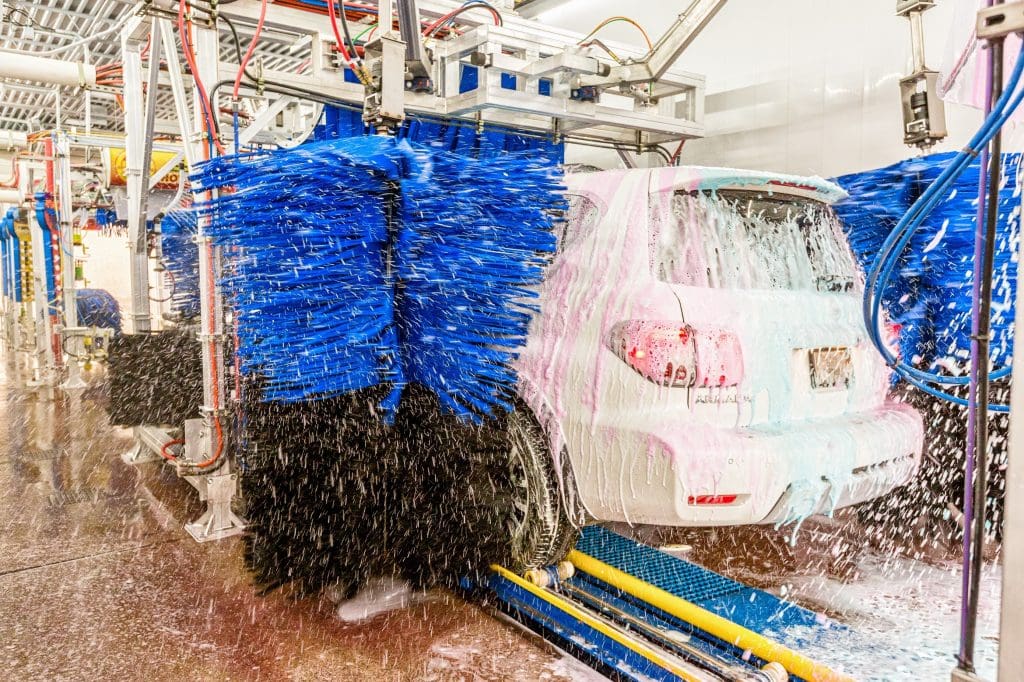 Ocean Blue Car Wash in Prescott Valley, Ariz., has deployed or is upgrading to 3xLOGIC 32 4MP-camera video surveillance systems at four of its locations to date. DC Pro Systems is the integrator of record as it continues to install and maintain a growing number of Ocean Blue locations.
As one of the state's first Express Car Wash concepts, the owners of Ocean Blue Car Wash have put to use their 15 years of experience to create a new standard in car washing. The Ocean Blue experience is known for consistency and a reliable standard of service. Customers receive the same safe, quality car wash every visit.
Thus far, four Ocean Blue locations have each deployed, or will soon finish deploying, 3xLOGIC V7000 NVRs and 32 V-Series 4MP dome cameras.
D-Tools Enables AVaaS Through Integration with GreatAmerica
D-Tools, Inc. and GreatAmerica Financial Services Corporation have worked together to provide electronic systems integrators using D-Tools System Integrator (SI) the ability to offer their clients flexible payment options for projects and services and present them as part of the proposal process.
This new integration is available now for all US-based firms utilizing the D-Tools SI software solution.
"Clients expect everything to be offered on a subscription, and monthly payments are critical for system integrators to sell more projects," said Lee Rozeboom, managing director of sales for the technology financing division at GreatAmerica Financial Services.
Analog Way Creates Unique Trading Floors' Lounge for Wells Fargo's New Hudson Yards Location
When Wells Fargo moved its Corporate & Investment Banking business in New York City to the new 30 Hudson Yards office tower, its traders were treated to one of the most unique lounge areas anywhere.
Spanning the 14th and 15th floors, the open area features a 6 x 29-foot tall LED videowall from Leyard and Planar, a Leyard Company, driven by an Analog Way Picturall Pro media server.  The seamless LED column displays natural and urban scenes and helps those on the trading floor decompress a bit.
Dan Georgescu, consultant with Robert Derector Telecommunications in New York, designed the technical solution for the space and worked closely with Analog Way, Leyard and Planar, RP Visual Solutions and HB Communications to deliver Wells Fargo's vision.
The Leyard DirectLight X LED Video Wall System with a 1.5mm pixel pitch was chosen to span the space in a configuration 29 feet tall by six feet wide. RP Visual Solutions devised a custom steel mounting structure for the videowall, which ensured that the Leyard DirectLight X displays remained flush.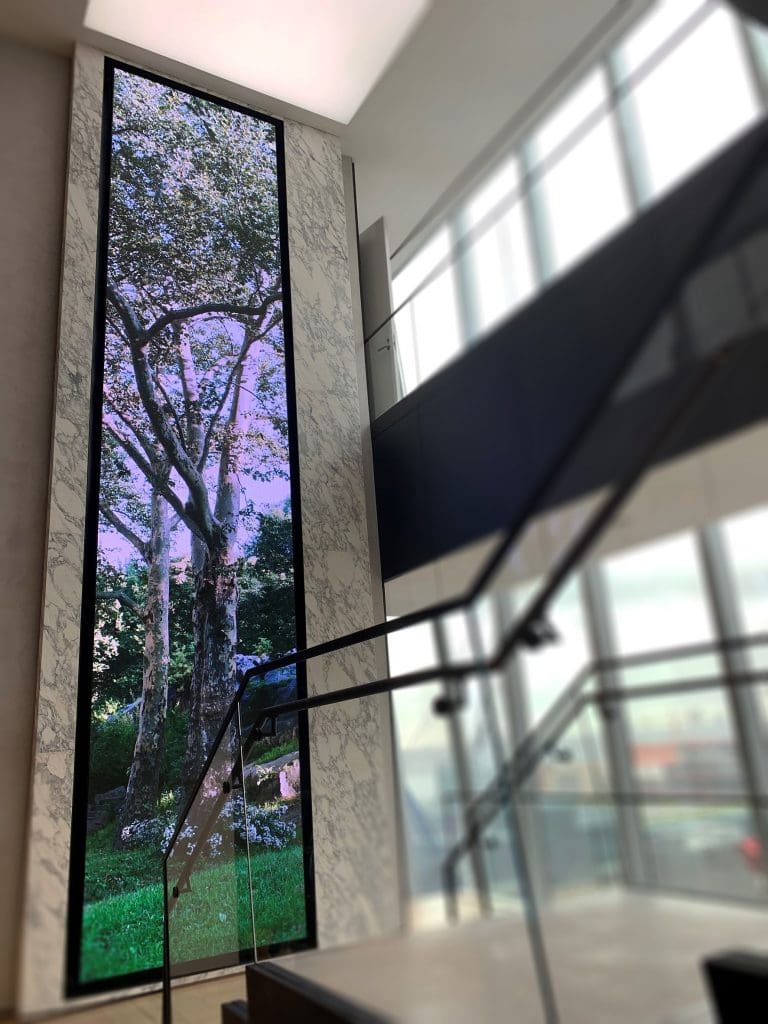 People and Places
Tylene Robinson Promoted to Symetrix International Sales & Operations Manager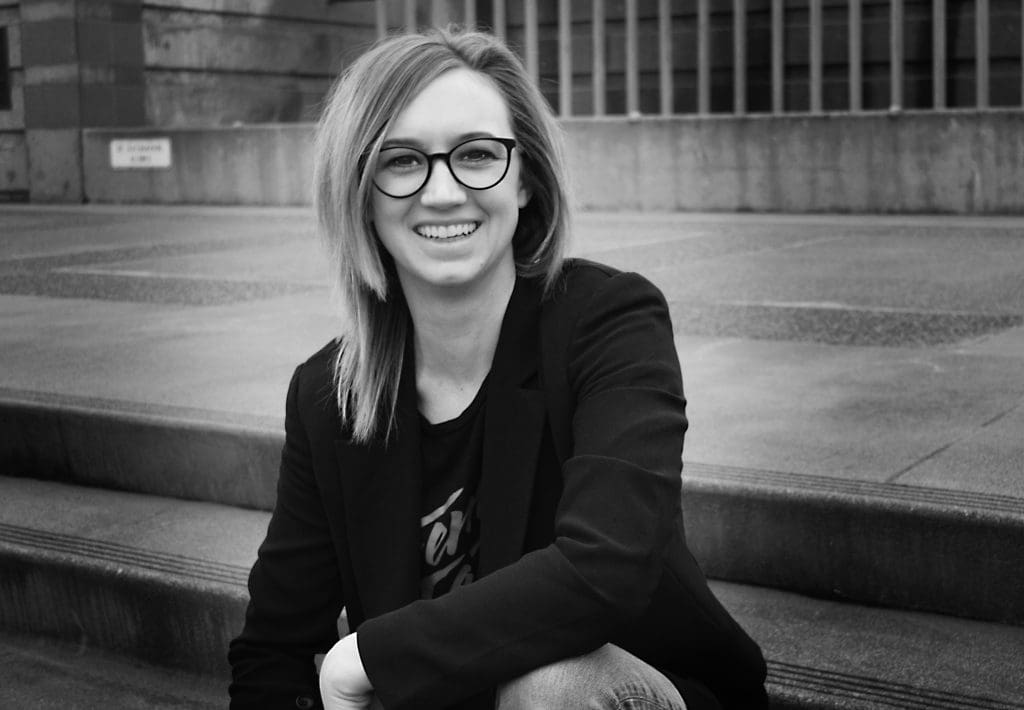 Symetrix this week announced the promotion of Tylene "Ty" Robinson to international sales and operations manager.
Robinson began her career in web design and digital marketing, graduating from the University of Advancing Technology with a BA in Digital Media (summa cum laude). She made her way up the corporate ladder at a fast-paced Seattle software company where she discovered a passion for project management and business operations.
After joining Symetrix, Robinson's focus on managing order and fulfillment processes while getting to know the key players in the global sales channel became a strategic objective. Now, she will direct strategic accounts and an international salesforce as well as driving global sales enablement programs and managing critical sales KPIs.
Atlona Adds Technical Sales Engineer to EMEA Staff
Atlona, a Panduit company, strengthened its global presence the appointment of Lutz Nordbrock as technical sales engineer. Nordbrock is the latest addition to the company's EMEA team as the company looks to strengthen its regional team.
Nordbrock brings more than 25 years of technical sales and engineering expertise to Atlona, including nearly a decade in broadcast engineering at the beginning of his career.
In this newly created position, Nordbrock will closely communicate with EMEA customers throughout the sales journey on all technical matters. This includes everything from initial system design, technical drawings, and field application planning through to post-deployment problem-solving.
Nordbrock will also collaborate with Atlona regional sales managers in the DACH region (Germany, Austria and Switzerland) for training and certification classes.