AV News to Know Sept. 27, 2019: New Products, Cool Projects and People in New Places
In this week's edition: FSR supports school supply program, reimagining the White House and an update on Collaboration Week Silicon Valley.
Leave a Comment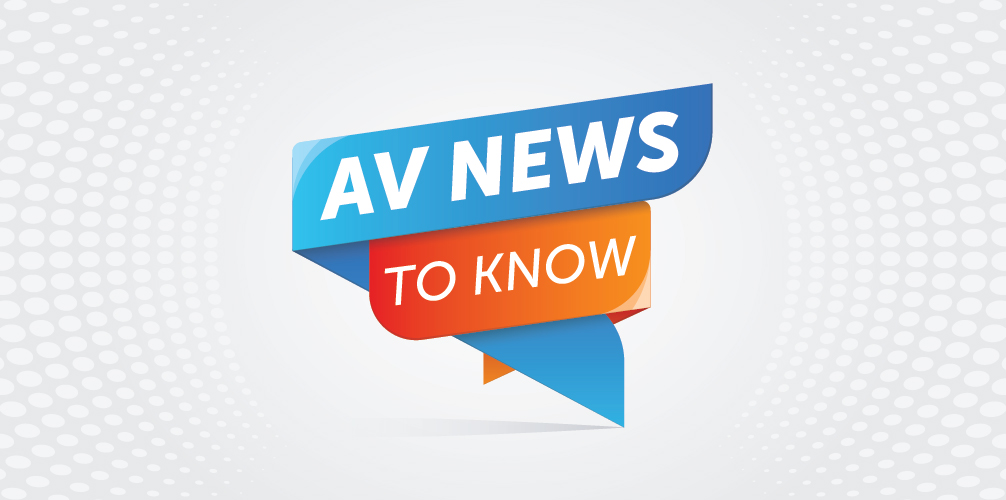 Here's a closer look at some of the AV news, products and projects you might have missed this week. We call it AV News to Know:
New AV Products
FSR Continues Support for United Way school supply program
FSR is once again helping to make sure that kids have the supplies they need to successfully complete projects this school year. Each year, FSR joins other local businesses and the United Way of Passaic County in filling 50 backpacks with classroom essentials, such as notebooks, erasers, pens, pencils, crayons, and more through the Backpacks 4 Kids initiative. More than 1,300 students at schools and community organizations throughout Passaic County receive supplies through the annual effort.
"We can't think of many things more important than helping kids have the tools they need to succeed in school," said FSR president Jan Sandri in the company announcement. Having the right supplies for school is an essential part of the learning process."
We are greatly dedicated to this initiative, having already marked our 10-year anniversary several years ago, and plan on remaining an active member of the program and supporting our local community for many years to come."
"Without the support of local residents and businesses, such as FSR, we wouldn't be able to continue our important mission of helping children obtain the proper tools for success," said Yvonne Zuidema, CEO/President of the United Way of Passaic County.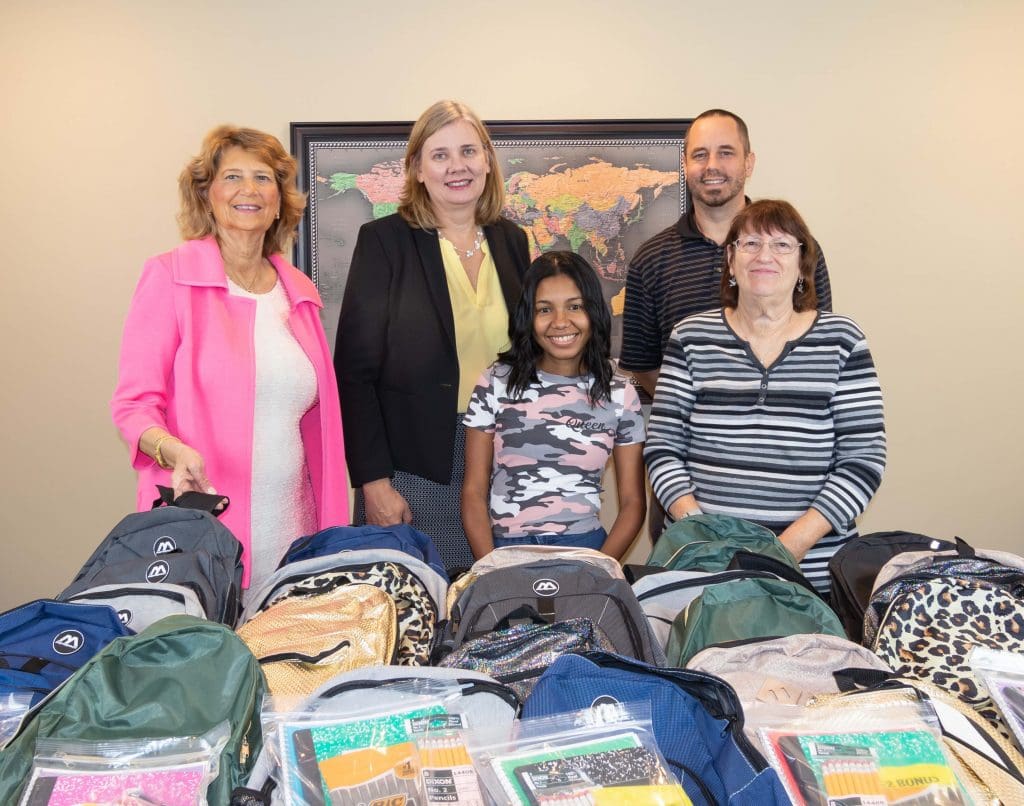 QSC Shipping CX-Q Series Four-Channel Network Amplifiers
QSC this week announced the global availability of the CX-Q Series network power amplifiers in four-channel models.
These amplifiers feature native network transport control and monitoring capabilities of the Q-SYS Ecosystem. CX-Q Series delivers drag-and-drop design integration and telemetry and monitoring through Q-SYS Reflect Enterprise Manager.
The CX-Q Series network amplifiers utilize a Class-D hybrid powertrain design built upon the PL380 PowerLight amplifier platform. They also feature two QSC amplifier innovations: FlexAmp and FAST (Flexible Summing Amplifier Technology).
WhyReboot Releases Rough-In Bracket for Paramount
WhyReboot this week announced the availability of the Paramount universal access point mount rough-in bracket WR-PMT-BKT.
The rough-in bracket allows installation during pre-construction ensuring a perfect installation once the drywall work is completed. The rough-in bracket includes everything necessary for installation and is made of MDF to eliminate as much unnecessary signal attenuation possible.
In conjunction with the release of the rough-in bracket, WhyReboot will be offering a dealer promotion on the Paramount for a limited time. The Paramount enables integrators to easily nearly any size access point.
Audio Visual Projects
Alcorn McBride Supports Theaters in "Hamilton: The Museum Exhibition"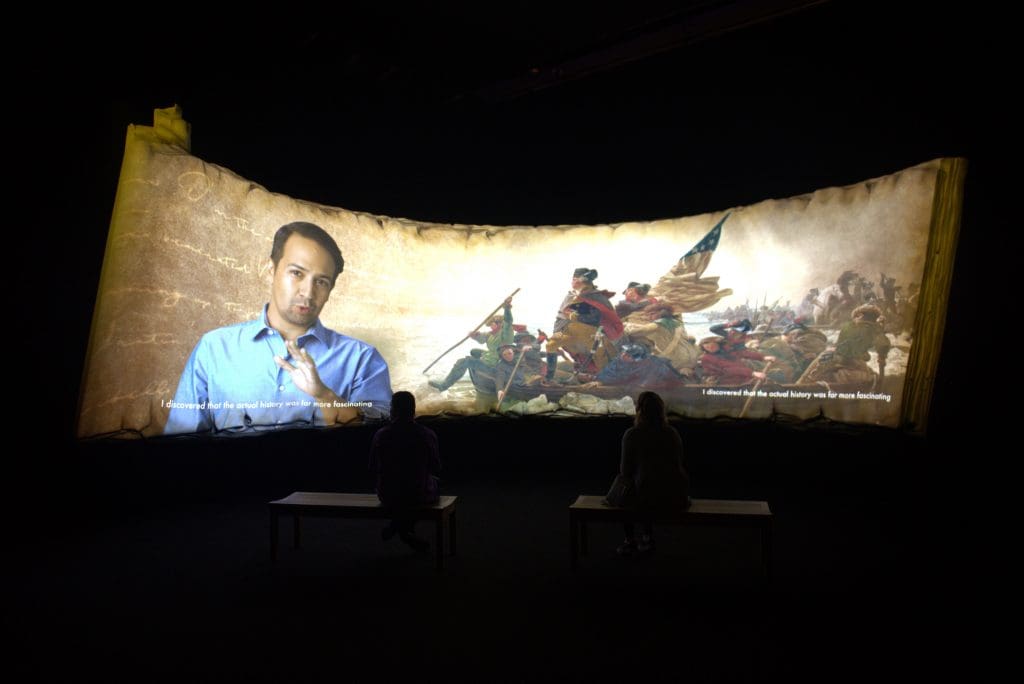 The creators of the hit musical "Hamilton" have partnered with manufacturers, integrators and historians to create the traveling showcase, "Hamilton: The Museum Exhibition."
A complement of Alcorn McBride equipment supported the immersive exhibition, which combined art, history, drama and education to tell the story of Alexander Hamilton and the American Revolution.
Design Electronics (DE) in Niagara Falls served as the project's integrator, working with John Norman on system design.  The exhibition recreated a series of rooms and scenes highlighting key events in Hamilton's life many of which are depicted in the musical.
Several theaters also provided visitors with a deeper dive into Hamilton's life and times.
In the Entry Theater, DE projection mapped content developed by Cortina Productions, spotlighting Hamilton the man and the exhibition to come, on a curved screen custom fabricated to look like a scroll of paper.
At the conclusion of the exhibition visitors were treated to a dynamic scene from the musical itself displayed on a large silver screen in the 3D Theater.
In between visitors also explored an interactive table detailing the decisive battle of Yorktown and toured a revolutionary-era portrait gallery come to life.
"Building" A Very Different White House—Overnight
1600 Pennsylvania Avenue is the ultimate special-event address, but that very unique venue tends to be booked up at least four years in advance.
So the team at Everlast Productions did the next best thing: they projection-mapped a remarkably detailed simulacrum of the presidential residence on a three-dimensional stage they constructed in the International Ballroom of the Washington, D.C. Hilton hotel for the annual leadership event of Power Home Remodeling Group.
When you're mapping such a well-known architectural icon—and when one of the speakers at the event is a former American president—the rendition has to be perfect. Everlast Productions used an Avolites Ai Q3 media server as the mapping engine paired with a Tiger Touch II lighting control console and the manufacturer's new Synergy software.
The Ai Q3 media server was the source for all of the static projected content but also was used as a low-latency switcher, handling all kinds of static and motion NDI and HD-SDI feeds to accommodate interactive programming from Derivative's TouchDesigner software, multiple cameras and various keynote presentations.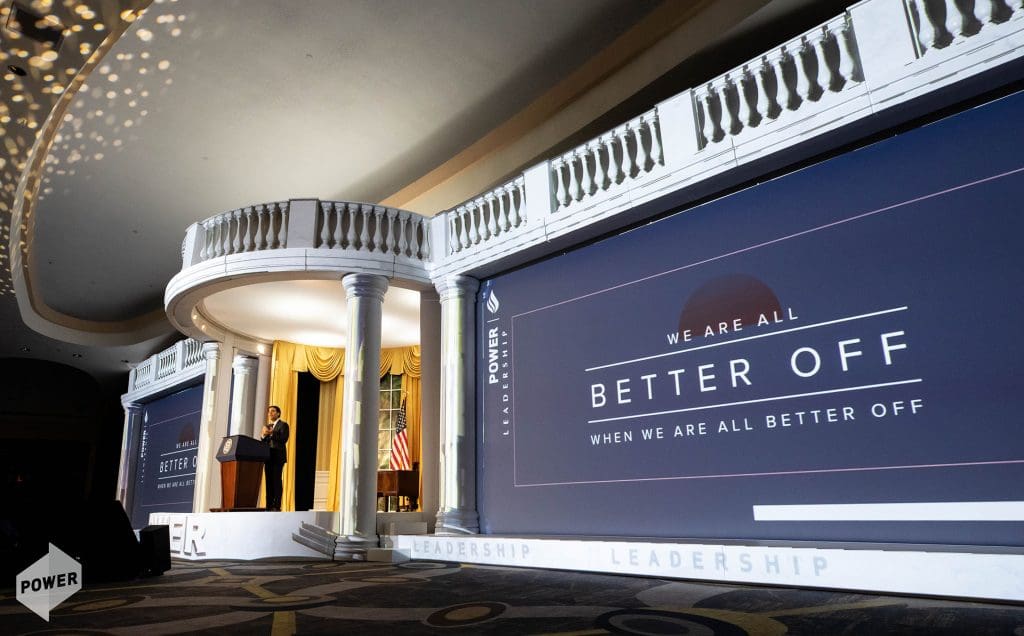 Raspberry Pi Installs Shure MXA ceiling mics at HQ
The Raspberry Pi Foundation recently installed two Shure Microflex Advance MXA910 ceiling array microphones with IntelliMix DSP at their headquarters in Cambridge, England.
The UK-based charity called on Snelling Business Systems to outfit one large collaboration space with two MXAs to give them the option of dividing the room into smaller spaces and not compromising sound quality for children's programs such as Code Club and Raspberry Jam.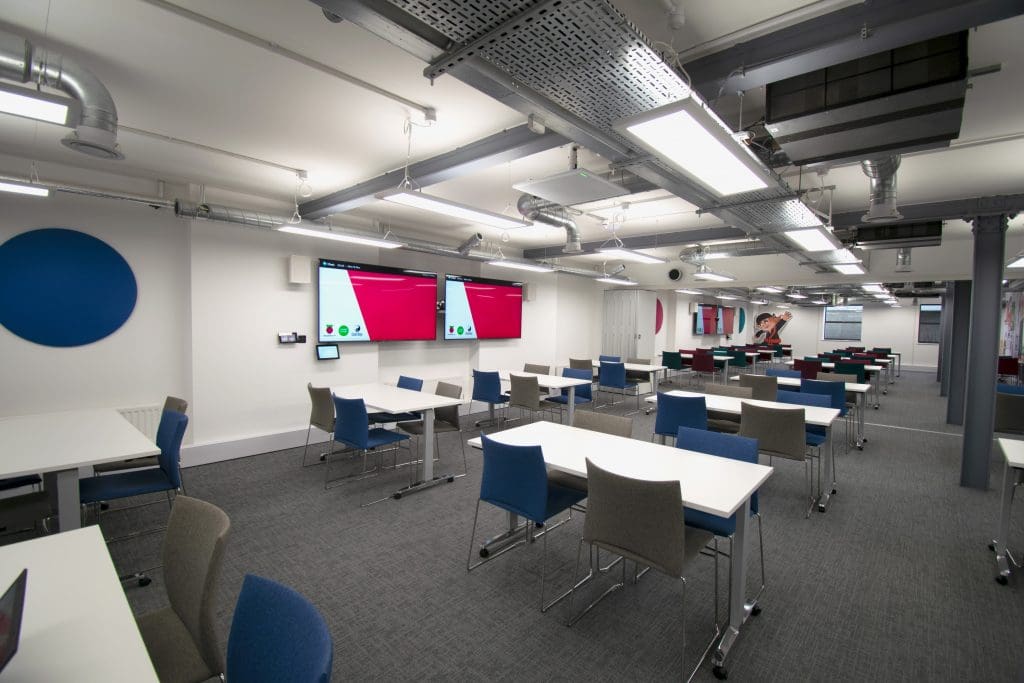 People and Places
SNA Displays Nabs Rick Bortles to Lead Global Sales
In people-based AV news, SNA Displays has promoted the head of its North American channel program, Rick Bortles, to lead its global sales operations.
Bortles' title will be Vice President of Global Sales and he will manage SNA Displays' sales initiatives, from commercial operations to channel-partnership opportunities around the world.
"This is a great opportunity for us to bring some of our teams' efforts under one roof," said Bortles. "We can now coordinate opportunities, share knowledge and assets, and really improve the way we communicate our great offerings to all clients and partners. Each side of the business has such a great story to tell."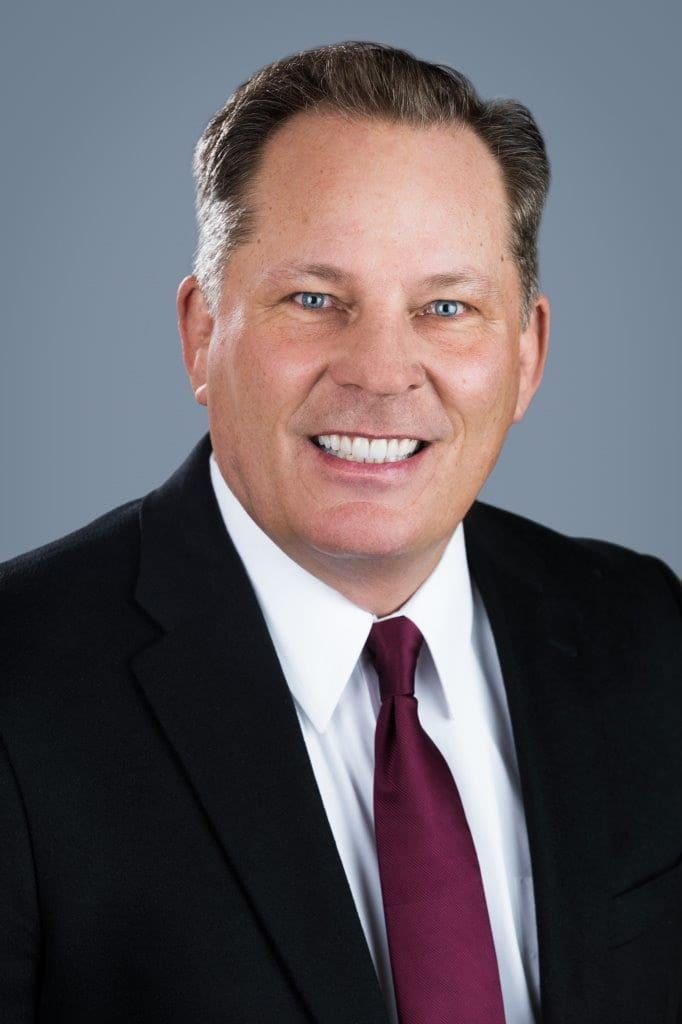 L-Acoustics Inaugurates AES Dr. Christian Heil Future of Sound Scholarship
To mark the 35th anniversary of its founding, L-Acoustics announced the creation of the Audio Engineering Society (AES) Dr. Christian Heil Future of Sound scholarship.
A stipend of $5,000 offered annually to graduate students in the field of audio engineering who are members of the AES, the Dr. Christian Heil Future of Sound scholarship, the first of which has been granted to McGill University student Ben Creelman.
The Heil scholarship will be granted yearly to students who demonstrate curiosity and dedication to shaping the future of sound.
IMCCA Adds Participants to Collaboration Week Silicon Valley
The IMCCA recently announced additional sponsors, locations and program elements for Collaboration Week Silicon Valley. Scheduled for Oct. 28-30, the three-day event focuses on new solutions and trends in the UCC space for end users, integrators, consultants and manufacturers.
The event's Gala Dinner on Oct. 30 will honor Bob Hagerty with an Emerging Technology Fellow – Lifetime Achievement Award.  Hagerty has spent three decades supporting the collaboration space in his roles with Polycom, Smart, Palm and iControl and now serves as the chairman of the board of Poly.