AVI-SPL Wins Multiple SAMA Excellence Awards for Global Account Management Program
AVI-SPL earns SAMA Excellence awards for outstanding young SAM program of the year and best process to quantify and monetize customer value solutions.
Leave a Comment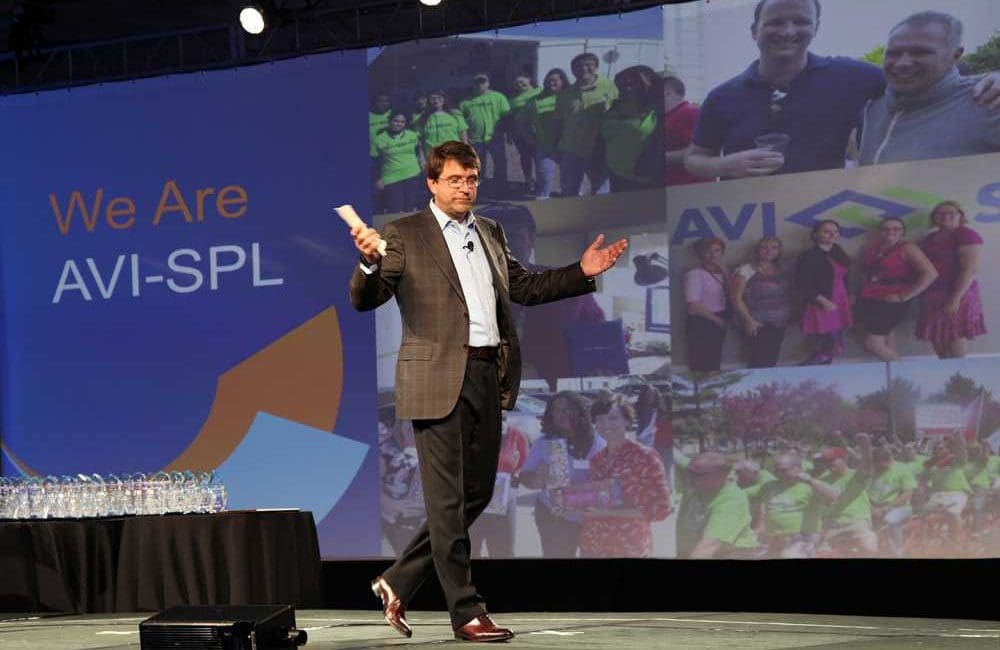 AVI-SPL was honored today with two 2019 SAMA Excellence Awards, recognizing its Global Account Management (GAM) program for its ability to produce new levels of growth and profitability for AVI-SPL customers.
Presented by the Strategic Account Management Association (SAMA), the awards achieved by AVI-SPL include Outstanding Young SAM Program of the Year, and, Best Implementation of a Disciplined Process to Quantify and Monetize Specific Customer Value Solutions.
AVI-SPL joins Johnson Controls, IBM, 3M, American Express, Adobe, DHL, Xerox and dozens more as SAMA Excellence Award winners.
GAM Awards Won
Each of AVI-SPL's awards focused on the company's GAM program, which was formally launched in 2018 "to create more value and profit for its multinational customers through a methodology that delivers enhanced strategy and planning, along with an enhanced global program management leveraging AVI-SPL's vast global resources," according to the announcement.
As a result, AVI-SPL "has helped its initial designated global accounts within the program to maximize value by guiding standards, evaluating strategy and solutions, and ultimately enabling superior user experiences," according to the announcement.
This is achieved by "making technology integrated into the digital workplace easy-to-use and trackable through useful data, all while providing consistent and reliable delivery worldwide."
In its inaugural year, the GAM program customers "realized consistent and ongoing improved key performance indicators, including in some cases, up to a 20 percent increase in conference room utilization and reduced real estate cost, according to market research firm Forrester Research," according to the announcement.
This has led to broader strategic partnerships with AVI-SPL, company officials say.
"[AVI-SPL's Global Account Management program] is a great example of how SAM programs should be designed and implemented: build with a subset of your most strategic relationships, and demonstrate the program approach through best practices," said Michael Stevens, president and CEO of Simplexity Group, and one of the judges on the SAMA Excellence Awards panel.
"The rate in which these highly selective accounts have grown with AVI-SPL in its initial year proves the strategy, program design/concept, approach and results are there. I felt customer-centricity throughout this application, and I rated [it] accordingly," he said.
More Info on SAMA Excellence Awards
GAM designation provides each customer in the program with a dedicated AVI-SPL team to work with from the strategy/planning/design phases through ongoing operational support. All team members use customer-specific playbooks to ensure everything is done the Customer Way.
"The GAM program has played a significant part in AVI-SPL's multinational customers' successes as they look to technology to improve their global workforce's communication, culture, and performance," said Joe Laezza, senior VP of global accounts for AVI-SPL.
Listen: John Zettel, AVI-SPL, Outranks Apple's Tim Cook On Glassdoor Top CEOs: Episode 18 of AV+
"We are proud of the achievements in the program's inaugural year, grateful for the recognition by SAMA, and most importantly, credit our outstanding team for their knowledge and passion to deliver on our vision, and mission to meet our customers' digital workplace needs around the globe," he said.
If you enjoyed this article and want to receive more valuable industry content like this, click here to sign up for our digital newsletters!