AVI Systems Postpones Minneapolis AVI Live Event Until the Fall; Two Others Intact for Now
AVI Live stop in Minneapolis moved from May 13 to some time TBD in the fall, while stops in Detroit on Aug. 26 and Sept. 23 in Milwaukee are still planned.
Leave a Comment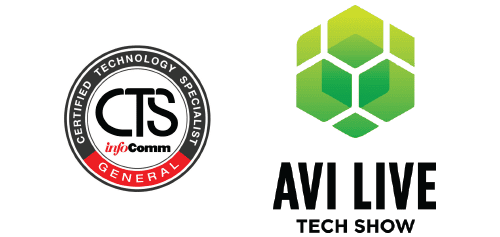 Here's how quickly things are changing in the AV industry—and in the world as a whole—as a result of the spread of the coronavirus: last week, AVI Systems hosted its first AVI Live regional event of 2020 in San Diego with no issues. Today, the company decided to postpone the May 13 stop in Minneapolis.
The postponement of the AVI Live event until the fall is the latest victim of the spread of COVID-19 across the U.S. and around the world. AVI Systems officials are confident the event will be rescheduled later this year.
"We're postponing AVI LIVE in Minneapolis until the fall," according to a string of tweets posted on AVI Systems' Twitter account this morning. "The health and wellbeing of our attendees, exhibitors and partners, and staff are our top priority, which is why we've decided to push back the event.
"We also want to stay in compliance with recommendations set by the CDC and Minnesota Department of Health; both suggest to cancel or postpone events," the AVI Systems Twitter announcement says.
AVI Live Joins Many AV Events in Limbo
In addition to the AVI Live event last week in San Diego and the to-be-rescheduled event in Minneapolis likely coming in the fall, AVI Systems is hosting similar regional gatherings Aug. 26 in Detroit and Sept. 23 in Milwaukee.
The list of AV industry events canceled or rescheduled because of the global pandemic outbreak continues to grow around the world. Integrate Expo officials postponed the three-day AV expo set for Aug. 19-21 in Australia earlier today, with plans to host an event in Sydney some time in 2020.
Among other calendar changes, Digital Signage Expo and NAB 2020 are likely to be rescheduled later this year. ISC West was shifted from April to July. The PSNI Global Alliance indefinitely postponed the 2020 Supersummit, saying the event may not be rescheduled.