BTX Announces BookIT 2.8 Room Scheduler with Increased Accessibility and Demo Mode
BTX BookIT update includes new buttons to allow users to enlarge the calendar text size and a demo mode that means resellers can show it without a network.
Leave a Comment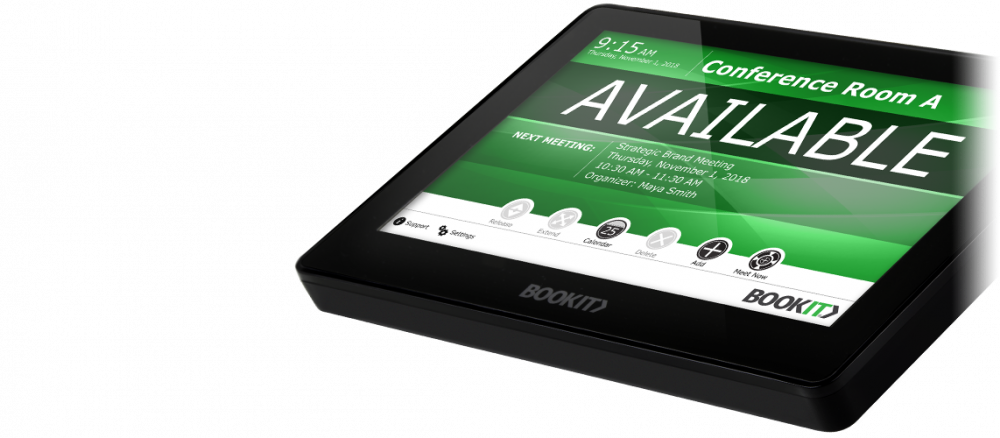 BTX Technologies recently released version 2.8 of the BookIT room scheduling solution, adding increased accessibility and demo mode to a growing suite of features.
BookIT 2.8 includes many new enhancements, including:
Accessibility Enhancements. Buttons have been added in the Calendar screen that allow users to enlarge the calendar text size in the left side pane.
Demo Mode. Resellers can now demonstrate BookIT without having to set up a back-end system or connect it to a network.
"We got the idea to enable users to enlarge the calendar text from an installation of BookIT in a municipality where many of the volunteers happen to be elderly," said Greg Schwartz, CEO of BookIT and BTX Technologies, in the company announcement.
"We realized that this feature makes sense for a broad spectrum of users and therefore implemented it widely.  Many of our best ideas come from customer feedback," he said.
BookIT 2.8's Demo Mode feature allows resellers to demonstrate BookIT to an end user with zero configuration.
Customers with current software maintenance can upgrade to Version 2.8 for free.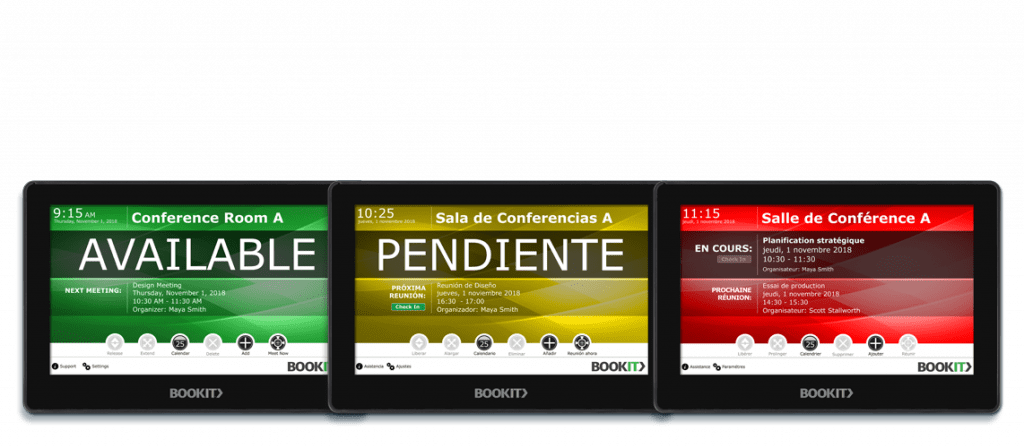 More About BookIT 2.8
Here's more about the new features and enhancements in BTX's BookIT 2.8:
Device Reboot. Users can reboot devices from the Device Management portal. All devices that support remote reboot will have a reboot button next to it.
Show room details in G Suite. Room details such as capacity, equipment and location will now show for G Suite rooms in all Add Event and Calendar screens.
Scroll upcoming meetings from the main UI. Users can swipe left and right on the next meeting area in the main UI to scroll through upcoming meetings.
Specify booking hours and work week for reporting. Users can specify working hours as well as the work week in the Device Management Portal for the analytics reports to more effectively calculate utilization rates.
Exchange Autodiscover. Exchange Autodiscover works for all Exchange and Office 365 products. If Autodiscover is properly set up, users only need to enter the username and password of the user with full-access permissions to the room mailbox and the email address of the room mailbox.
Alternate Room Finder dropdowns. Users will now be presented with a list of dropdowns pre-populated with all eligible rooms. That means no more typing email addresses into the fields.