Business-Altering Tips and Vendor Connections Await Guests of 2019 Commercial Integrator Summit
Full slate of 2019 Commercial Integrator Summit general sessions, boardroom presentations and meetings with vendors will help integrators grow and improve.
Leave a Comment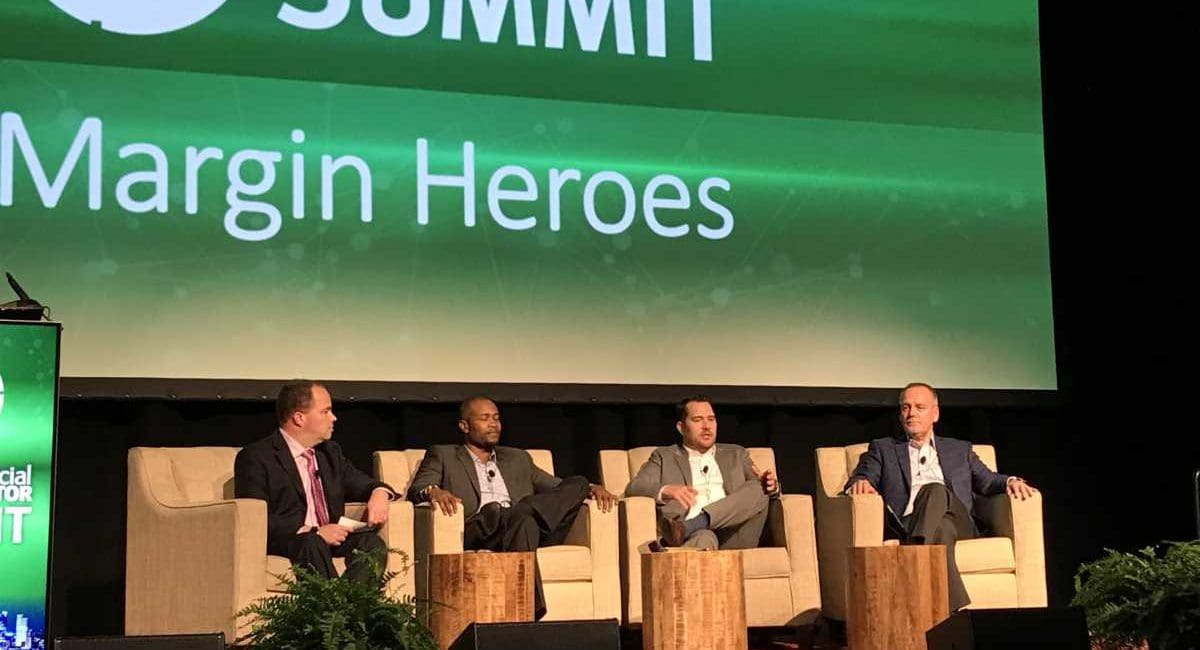 More than 120 leaders in commercial integration will gather in Fort Worth, Texas, Nov. 4-6 for three days of business advice and interactions with some of the biggest names in pro AV as hosted guests of the eighth annual Commercial Integrator Summit.
As part of the 2019 Total Tech Summit, attendees will take in a lineup of informative and inspiring general sessions; 35-minute boardroom presentations from leading manufacturers, distributors and service providers; and more than a dozen scheduled one-on-one meetings.
They will determine how to power their companies forward in a robust and increasingly competitive market.
CI Summit guests and sponsors will be joined by more than 200 top custom/residential and security integrators and their suppliers who participate in the CE Pro and SSI segments of Total Tech Summit.
2019 Commercial Integrator Summit Highlights
2019 CI Summit general sessions include:
Processes Improvement Roundtable — The Profit Booster Session
In this roundtable session, you'll collaborate with peers in your integration discipline to discuss improvements in a key business process area, then join with peers in a sister discipline to get additional perspective and offer your perspectives on process improvements they developed.
Organizers hope it's the start of deep collaboration with your peers that will persist long after the Commercial Integrator Summit concludes and generate many process improvements.
Keynote Session — The Future of Residential & Commercial Technology
You'll hear how AI, IoT, 5G, cyber security/privacy and more will transform the integration business—whether it be AV, control, security or networking and residences or commercial/institutional/industrial buildings—in 2020 and beyond.
Breakfast Session — Expanding and Refining AV-as-a Service Plays
We've reached the "end of the beginning" for AV-as-a-Service, so what's next? A further articulation of the applications that can be positioned as-a-service, more work on transforming the sales pitch and sales compensation structures, more work on developing the service regime.
Luncheon Session — How to Sell AV in an IT Environment
The convergence of AV and IT happened a long time ago, but there are still a host of challenges related to selling AV in an IT environment to IT directors. How are you addressing network security? How are you contending with more IT-centric VARS that now recognize an opportunity to sell AV to their IT customers? To what extent do you incorporate IT in your solutions stack, particularly to stay competitive in the SMB market? What IT applications have a logical and compelling extension onto AV systems and how do you find and exploit those opportunities?
Breakfast Session — Wrap-Up Roundtable—Now What Are You Going to Do?
Use this time during the last breakfast session to share with peers who've accompanied you to sponsor boardroom presentations, get their ideas and assistance and begin mapping out your plan for leading change at your company.