Virtual Booths from CEDIA Expo 2020 That Commercial Integrators Should Visit
These CEDIA Expo 2020 virtual booths offer commercial integrators useful project management, billing, and other service-based products.
Leave a Comment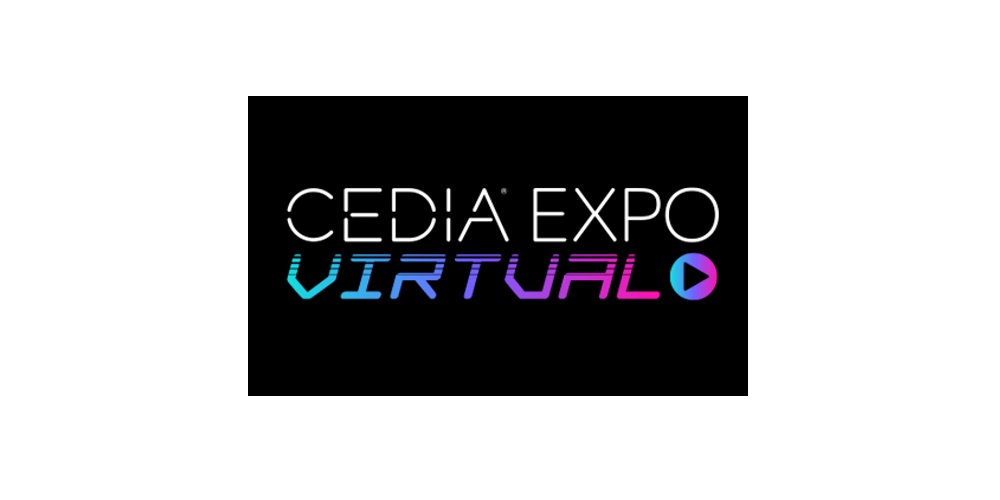 Don't make the mistake of thinking that CEDIA Expo 2020 is only relevant to residential tech integrators. There were a surprisingly number of virtual booths that commercial firms can benefit from — and the good news is that they're leaving them online for registrants to visit and revisit at their leisure.
Several companies caught our eyes when it comes to business management and operations that can help commercial integrators improve efficiencies and their bottom line.
It's easy to overlook exhibitors like these among the audio, video and automation technologies that take the spotlight, so here are a handful to go back and check out.
Modus VR: a new kind of system design tool
We've previously covered Modus for their exemplary design tool which provides integrators a virtual reality-based system for creating meeting rooms.
Anyone who visited the Modus VR booth (modusvr1.cediaexpovirtual.com) was treated to livestreamed demos on the hour in which real-world deliverables were developed.
The goods from the software company included line drawings with annotations and dimensions; fantastic animated Modus Photo renderings; and panoramic 360-degree images for spaces such as home theaters, conference rooms, rec rooms and more.
"Dealer conversations have been really positive! As much as we like to give people a chance to try out our tools for themselves, it's also been fun to have a chance to tell the full end-to-end story," says Modus VR co-founder Ken Brueck told our sister site, CE Pro.
"It's incredible to see what's possible in 30 minutes [demo lengths]. I think a lot of people have been skeptical of the raw speed Modus provides, so being able to show it like this has been pretty eye-opening for some."
RAM Commercial – Rugged Options for Fleets
Whether you need a sturdy and spacious commercial van or super-strong pickup truck, the time might be right to add vehicles to your fleet, and RAM Commercial is ready.
At its CEDIA Expo Virtual booth (ramcommercial.cediaexpovirtual.com), RAM packed in plenty of product catalog information sheets and downloads – fair warning, the 2020 RAM Commercial catalog runs 42 pages – as well as fun videos.
Among the highlights is the 2021 RAM 1500 TRX truck that's a new addition to the RAM family, boasting a 702-horsepower, 6.2-liter supercharged HEMI V8 engine. "It will get you where you need to get, quickly," enthuses product specialist Felipe Campos.
Other 1500 TRX features include Bilstein Black Hawk e2 shocks, TorqueFlite 8-speed automatic transmission, high-performance exhaust, 650 pounds/foot of torque, 35-inch Goodyear Wrangler Territory all-terrain tires; TRX performance hood and grille with LED lighting, and much more.
Overall, the company's line of trucks gained several enhancements that can help techs stay safer and more confident on the road, especially if they have customers who live or own vacation homes off the beaten path.
For those who prefer sleek and efficient cargo vans, the ProMaster and ProMaster City catalogs outline the slew of interior and exterior accommodations that differentiate them from competitor models.
D-Tools & ProjX360
Ok, ok, this is a two-for. Two award-winning project design & AV business management softwares which are highly-customizable and AI-enabled. Each have their own capabilities and advantages which may suit your business better.
D-Tools has announced D-Tools Cloud – a web-based SaaS app which intelligently guides system integrators through managing sales prospects, quoting, browser-based drawings, and procurement, from any device.
ProjX360, a relative newcomer to the field which offers AI and other capabilities, offers tons of demonstrations in their virtual booth.
According to the company, "ProjX360 management software was developed for the Custom Integration Industry by a veteran integrator with 27 years of experience in the industry. Being a seasoned integrator, he was searching for an overall management solution software that was geared toward the industry, but couldn't find a comprehensive solution on the market. ProjX360 was born from a desire to fill that market gap."
If you enjoyed this article and want to receive more valuable industry content like this, click here to sign up for our digital newsletters!