Chris Waters Has Seen It All: Here's What Challenges Him
Chris Waters of Pro Media Audio Video has learned many valuable lessons in his many years in pro AV — and shares some with us here.
Leave a Comment
Little did Chris Waters know when he was growing up with a father who was into AV that he'd make a long career out of it someday. And he probably never thought twice about turning his love of car stereos into a profession when he was 16.
Yet, here he is at age 55, still loving (just about) every minute of the past 39 years of his immersion into the AV industry, including his most recent stint as senior director for business development for Pro Media Audio Video, a position he started in June.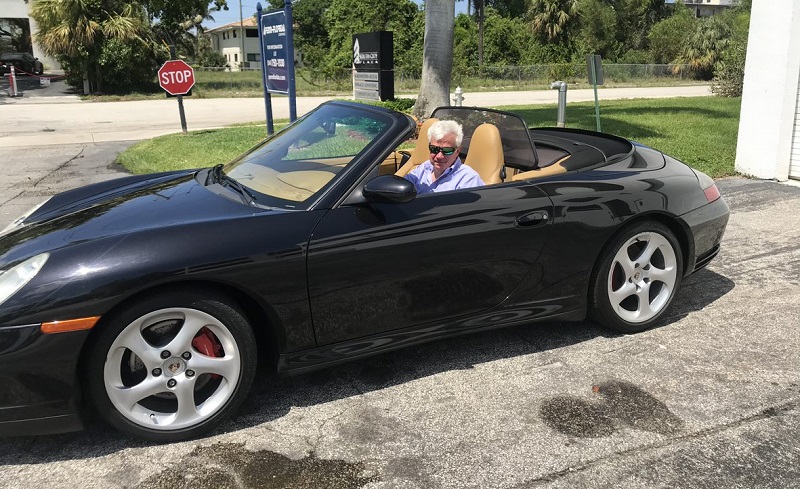 "Like a lot of other people, my love of AV started with a love of music," he says. "As a young kid, I was taught how to play instruments, including the piano and violin. My dad was into AV as a hobby, so it was around me growing up. When I turned 16, I got into car stereos.
Waters started working at an audio retail company near Washington, D.C., at around that time and became a partner in the company in his early 20s.
Under his leadership, the company launched a commercial division, custom market division and government procurement division.
A few years later, a fight broke out among the three partners and Chris Waters sold out of the company.
"Two years into my buyout, [the remaining partners] bankrupted the company," he says. "I learned, 'Don't go into business with friends, but make friends with the people you do business with.'"
Waters started his own commercial AV company in the late 1990s, working on mega-million dollar projects primarily in the D.C. area, until the real estate market crash in 2008.
Waters joined AVI-SPL in 2009 in the founding SPL office (special projects group) and became senior VP of that division. He left AVI-SPL at the end of 2018, sat out on what he calls "a forced six-month vacation," before joining Pro Media June 3.
"It's more about continuing to do the same that they've been successful at but diversifying more into the large-scale commercial integration projects that are not sports-related," says Waters. Existing Pro Media customers include Nike and the Dallas Cowboys.
Waters expects Pro Media Audio Video to expand into more large-scale, consultant-driven construction projects in the future.
"The quality of the project is in the quality of the project management and the engineering," he says. "That's where we really shine."
"AV in a big building touches almost every single trade and our work is dependent upon almost every single trade. How you manage the relationship with general contractor and the other trade contractors is really critical to the success of the project," says Waters.
Let's go Back Stage with Chris Waters:
Commercial Integrator: What's the biggest lesson you've learned in your career in AV?
Chris Waters: "This is a relationship business. People in this business move around. I've moved around a little less than some, but it's about the relationships you've created along the way.
"As long as the company behind you does good work, your reputation is on the line. Having a good relationship with a consultant is really important to a lot of these big projects."
CI: What's made you stay in AV for all of these years?
CW: "The industry has changed a lot and that's challenging. I've always liked to be challenged. If you stop being challenged in life, your brain starts to go. You've got to challenge yourself. If you're doing the same thing every day, that's not exciting.
"We're involved in everything in everyone's daily lives, from education to bringing your own device to immersive involvement with a theme park. It's all of these sensory things that we touch, hear and see. The AV business touches everybody every day. People overlook that and how important it really is.
CI: What are the biggest changes you've seen in AV since your career started?
CW: "It was an analog world 40 years ago and now we're living in a digital world. The demand for things now is instantaneous. You have to adapt to that. The biggest change in the industry is interconnectivity.
"The big change was when the merge between audio and video happened. It's been a convergence of technologies between audio, video and now networking. AV is much more accepted technology today in how it immerses everybody in our daily lives."
If you enjoyed this article and want to receive more valuable industry content like this, click here to sign up for our digital newsletters!