Coronavirus Could Impact the Pro AV Supply Chain
The novel coronavirus hitting China and spreading to other parts of the world could have an impact on pro AV's supply chain.
Leave a Comment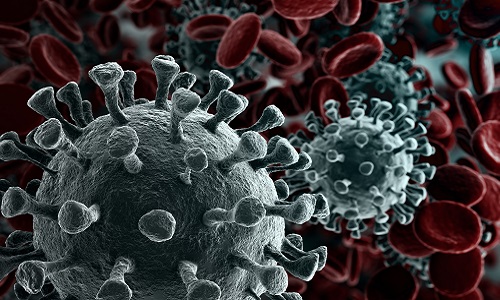 In what could be either an isolated snapshot or signal a trend in the pro AV industry, Carlsbad, Calif.-based Nortek Security & Control in a Wednesday letter to customers said it is experiencing some delays in manufacturing and shipping from regions affected by the coronavirus.
The company did not specify what regions, but according to the World Health Organization and U.S. Centers for Disease Control, Mainland China — believed to be the virus' origin — has been hit the hardest, with 78,191 confirmed cases and 2,718 deaths as of Wednesday.
In the Western Pacific, South Korea — also a manufacturing hub for the tech industry — had 1,261 confirmed cases and 12 deaths. Outside of Asia, Italy had the most with 322 cases and 11 deaths.
Scott Wright, president and co-owner of Wisconsin-based Lifeline Audio Visual Technologies, said he received the email from Nortek and has heard from at least one other manufacturer about a possible slowdown in production due to the virus, dubbed COVID-19 by health officials.
He has begun telling clients that if they want work done this summer, they better sign the contract sooner than later.
"The fear is the unknown as we don't know how long this situation will last and if we are on the downhill side of it or it's just begun to affect our industry," he said in an email.
Other AV manufacturers have not publicly said they anticipate delays or supply chain issues, but many have operations in those regions.
While manufacturers may not be publicly expressing concerns, research suggests there will be longer-than-anticipated delays.
According to a survey by electronics trade association IPC, 84% of electronics manufacturers and suppliers surveyed said they are concerned about the impacts of the virus on their business. Another 65% said they were told by their suppliers that there will be delays in shipments.
Those delays can be up to four weeks, but many are expecting those delays to be longer, the survey found.
We've already seen the effects on the industry when it comes to trade shows and other events. AV manufacturer LG nixed its plans to attend both ISE 2020 and Mobile World Congress, the latter of which was cancelled altogether due to virus concerns. InfoComm China, scheduled for next month in Beijing, has been postponed. According to sister publication CE Pro, Reed Exhibitions, the company that operates ISC West, has been forced to close its "China Pavilion" at this year's show due to travel restrictions currently put in place by the U.S government.
Now, the virus is beginning to rear is head in manufacturing operations across the technology industry.
Read Next: Apple Won't Be the Last AV Manufacturer to Have Production Affected by Coronavirus
A Samsung factory in South Korea was temporarily shut down this month after a worker was confirmed to have the virus.
Grabbing headlines this month was Apple, which said it is bracing for a rough first quarter as production takes a hit due to the virus.
On Thursday, Microsoft also said its global supply chain was taking a hit due to the virus, and shares fell 4%.
Meanwhile, economist Chris Kuehl told about 400 attendees at the 22nd annual NSCA Business & Leadership Conference the coronavirus situation is one to watch as more and more companies are forced to shut down their production lines, even temporarily.
"What worries people is we don't know much about (the coronavirus)," said Kuehl in his 2020 economic outlook. Some companies are exploring moving their manufacturing to South America or other parts of Asia, said Kuehl, but "very few countries can do what China can do."
Here is Nortek Security & Control's full statement sent out to customers:
---
To Our Valued Customers,
In response to the global impact of the coronavirus, Nortek Security & Control extends its thoughts for all those affected by the recent viral outbreak in China and beyond.
As a ripple effect, many companies are experiencing supply chain delays and disruptions due to the coronavirus outbreak. It's expected that the impact on shipping timelines around the world could range from days to weeks.
We, too, are experiencing some delays in manufacturing and shipping from the affected regions and are writing to assure you that we're closely monitoring the situation and its impact on our manufacturing partners.
This is a terrible and unexpected event that many companies, including ours, are addressing. We're working hard to minimize the disruption to our customers and would like to share with you our initial steps in response to the situation:  
We are diligently working with each of our suppliers to prioritize the production scheduling, the return of personnel, and ensuring that our customers are supported to the best of our ability.
We are actively managing any impacted products lines, offering substitutions where available and utilizing buffer/safety stock when we can.
We are working with long lead time suppliers to minimize impact of raw material used to build our products.
We are closely planning with key suppliers and partners as this will likely affect logistics, including container availability, driver availability, and port congestion.
We apologize for any delays this may cause you. Rest assured that we have a watchful eye on manufacturing developments and its potential impact to your business. We believe open communication is key and we will keep you informed with regular updates.   
We appreciate your commitment and patience. If you have questions or need help planning, please don't hesitate to reach out to your Sales Manager.
Sincerely,
Steve Deblock
Executive Vice President of Operations
Nortek Security & Control