Would an Employee Experience Team Work in AV?
AV integrators have long said finding talent is an issue, so companies should rethink how they treat employees and adopt an employee experience model.
Leave a Comment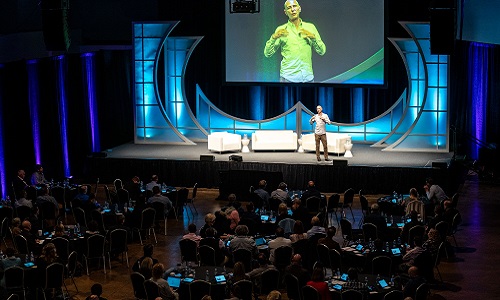 A pervasive theme of AVIXA's AV Executive Conference earlier this month was the idea that the industry needs a culture reboot to both retain top talent and attract the elusive class of young professionals entering the workforce. Would something called an "employee experience team" help in this area?
We learned that younger generations of workers want to work in diverse, inclusive, forward-thinking, nimble and inviting companies.
The AV industry is going through a transition that includes a flurry of mergers and acquisitions, new technologies necessitating highly-skilled workers, and a rise of the use of freelance workers. Thinking differently about human resources could help your company solve some of those issues.
Treat your employees like your customers
At the conference, Mark Levy, a human resources professional who spent time at Allbirds and Airbnb, said employees should be treated in the same way customers are treated.
If your firm has a customer experience team, take that same approach and apply it to your employees.
At Airbnb, Levy helped create the employee experience team, which is a big shift from the top-down model of setting strategies. The employee experience method involves employees at in every decision that touches the employees.
To help turn a corporate office into a place where employees wanted to be, Airbnb gave employees a budget to design the office based on examples of hosts' homes in the company's network.
Could that work in the AV industry? What if you gave employees a budget to design an AV system in the office?
Levy also said the company took a page out of Apple's book and turned the IT department into their own Genius Bar that took the traditionally rigid and time-consuming ticketing system and turned it made it into a more personal experience.
Take a step 
back
This part sounds easy, but how often do you think about how much fun your employees are having when you're constantly chasing contracts and working overtime to finish a project on time and under budget?
AV integrators are notoriously busy, especially these days when cutting-edge enterprise technology is a hot commodity.
This might sound crazy but consider putting less emphasis on revenue and more emphasis on your team's well-being.
Levy's examples from his experience include letting employees run workshops on anything work-related or not, including some kind of professional development or things like yoga or margarita making.
Related: Wayfair Learns Tough Lesson: Don't Scare Away Your Customers
Instead of casual Fridays, Airbnb had dress-up Fridays where employees come to work in suits and dresses.
Maybe those initiatives won't work for your company, but when is the last time your employees got together outside of work?
The AV industry has long struggled to attract new workers, and millennials and Gen Z want to feel like they're valued, a part of the conversation and not simply punching a clock. Ignoring those trends won't solve the problem.