Hiring Challenges: Stop Blaming Competitors for Poaching Employees, It's Not the Problem
Integration industry's incestuous recruiting practices are symptomatic of bigger challenges, including short-sighted business strategies.
Leave a Comment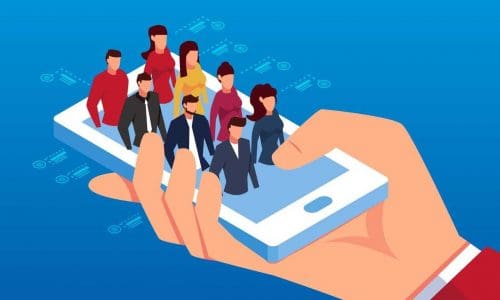 The biggest challenge for integration firms is finding good people. We've heard that time and again.
When my partner and I purchased Adtech Systems in March 2015 we were fortunate to find no shortage of in-house talent. Since then, by virtue of regular solicitation of our employees, we've learned that our competitors suffer to find good people themselves.
Opportunity for Industry to Improve
While integrators continue to grow operationally by hiring talent from competitors, integrator sophistication levels aren't necessarily keeping pace with customer requirements. These are not unrelated, and represent both a challenge and an opportunity for our industry.
While having an employee leave for a competitor can be frustrating, we see the regular solicitations as a positive sign. Companies that want to buy a book of business (by selling low-margin services) and then fulfill their commitments by offering large salary increases to employees of their competition are not playing a long-term game.
Being new to the industry, we lack deep AV industry expertise and an established network of connections. But we have the advantage of seeing that the problems that the AV industry faces are not as unique as some would think.
Consider whether your company has taken steps to become more efficient and match workers to their jobs based on capability and motivation. Are you monitoring workers' performance and providing effective training?
If so, you may be ahead of the game; but getting more efficient at what you're doing today is not likely, by itself, to prepare you for five years from now.
Growth Leads to Rethinking Business Practices
If you haven't yet started to standardize, there are resources to help from organizations like InfoComm and NSCA. You'll have to stop
thinking of training as a cost, and view it as an investment. If you're worried that employees might leave after you train them, find out why they want to leave and fix the root issue.
If your company hopes to grow much beyond 100 employees, simply documenting processes and procedures and providing training to workers will become table stakes. The continued growth in our industry, coupled with rising demand for more sophisticated offerings is going to require a whole new way of
thinking for businesses.
When it comes to hiring, adding an experienced worker who has been in the industry for many years into a progressive ecosystem like this can be like introducing a foreign species into a new environment — it can lead to subtle and significant changes, not always for the better.
Don't get me wrong, we accept resumes from people who have AV experience, but we aren't betting our long-term strategy on hiring talent away from others (and as a practice, we will not actively recruit from competitors).
There is no silver bullet for evolving our industry. Look around your business and ask yourself: Are the things that your people are doing today going to be the same things they'll need to be doing in five years?
If your answer, like ours, is "no," start working on it today. Invest in your ecosystem, your people and build a learning culture — it's the only way to get out of the competitive hiring wars, and the only way that our industry will stay apace of customer demand.
Dustin Campbell is CEO of Adtech Systems. 
If you enjoyed this article and want to receive more valuable industry content like this, click here to sign up for our digital newsletters!