How A Distributor Provides Essential Flexibility For Integrators
Integrators who work with a full-service distributor are well-prepared to expand their business capabilities and resources based on actual demand.
Content from our Sponsor
Leave a Comment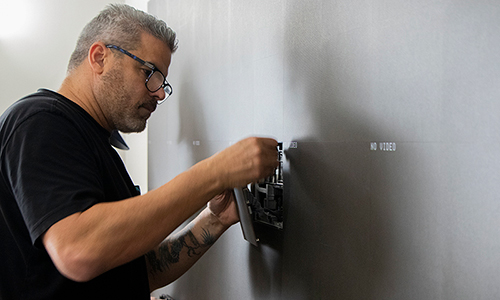 2020 has been a challenging year for many industries, including the Pro AV world. With the off-again, on-again, nature of many business locations, commercial integrators have had to cut back staff and resources to manage a decrease in installation demand during the early days of the Pandemic. Now, as many markets open again, those same integrators must expand once more, gearing up for the expected uptick as the nation goes back to work.
Integrators who work with a full-service distributor such as Herman Pro AV are well-prepared to expand their business capabilities and resources based on actual demand. Leveraging the efficiencies of both order consolidation and labor subcontracting, integrators can gear up and staff up for any installation, without the need to carry a large overhead while waiting for the job orders to arrive.
Integrators who partner with distributors spend less time and resources on procurement and logistics thanks to order consolidation of products from a wide range of leading manufacturers. You will spend less time and resources on procurement when products from multiple manufacturers can be ordered from a single provider rather than sending POs to a multitude of sources. As important, products for a job from multiple manufacturers can be shipped at the same time from a distributor's warehouse, making it easier to track and ensure that everything you need for a job arrives just in time and at the same time. This can be a huge advantage over chasing down shipments from a variety of different sources.
Working with a distributor does not mean you have to give up your direct manufacturer pricing or relationships. Herman honors manufacturer direct pricing the integrator may already have in place while adding the aforementioned benefits and efficiencies of order consolidation. In addition, a distributor by definition should be a logistics expert, managing and warehousing incoming and outgoing orders, kitting and staging products, etc. to deliver more efficiencies and cost savings to the integrator.  A good distribution partner will bring you access to all that expertise and make your product procurement a pleasure, rather than a pain.
Herman is a full-service distributor and offers nationwide highly skilled installation and service labor as well as programming and engineering skills through Herman Integration Services. Subcontracting labor gives an integrator complete flexibility to expand on-demand both their staff and capabilities. When you use subcontracted labor to supplement your in-house team or handle an installation completely on your behalf, you can take on new opportunities, because you have access to the skills and resources you need.
Now more than ever, and it is important for every business to manage overhead and operate at maximum efficiency. One thing commercial integrators can be certain of is that they can achieve more by leveraging the flexibility and benefits of distribution and subcontracting to meet growing demand as we all strive to get back to work.