How MediaVue Helped Valley Communications Empower Clients
Valley Communications Systems relies on MediaVue as a manufacturer partner to elevate clients' business operations on all fronts.
Sponsored Content
Leave a Comment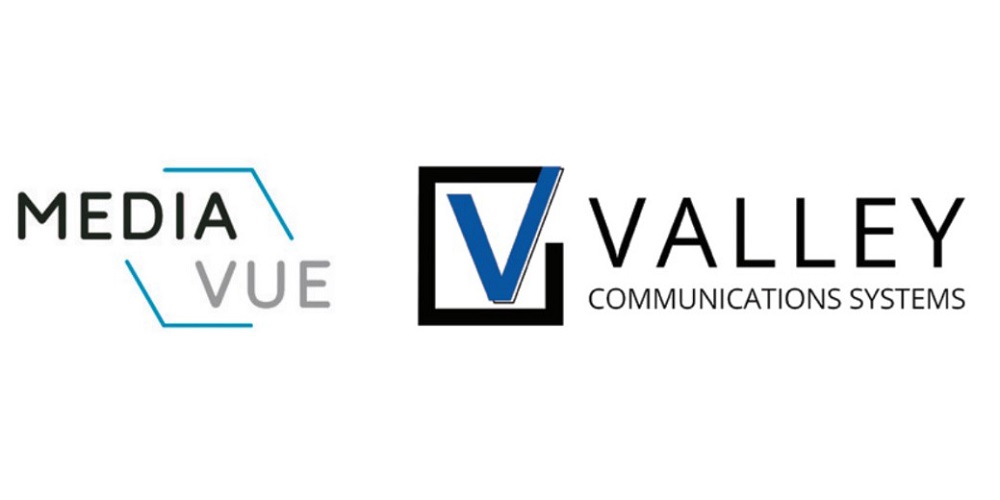 In the commercial integration industry, successful firms are those that are built on a foundation of immense trust, loyalty and fruitful partnerships. Valley Communications Systems Inc., located in Chicopee, Mass., happens to be one such integration firm. The company, which was founded in 1945 under the leadership of Rita Tremble, has since remained on the cutting edge of integration, innovation and services. According to Joshua Kranz, president and CTO of Valley Communications, the core value of the company lies in its ability to go above and beyond with their clients. He remarks, "At Valley Communications, our main philosophy is making our clients look and feel good."
It is this very philosophy that has made Valley Communications a trusted integrator in the commercial integration industry. It continues to provide attentive customer service, strong relationship building, along with custom, creative technology integration across several verticals. And part of this success, Kranz adds, is due to its longtime partnerships with manufacturers who also share this philosophy. This brings us to MediaVue Systems, termed as a true partner by Kranz. He states, "Taking care of customers is a team effort, and MediaVue's willingness to provide solutions, management and direct support has been instrumental in dealing with our clients." Kranz further notes that from an integrator's perspective, it is vital to have a manufacturer partner that provides a deeper level of expertise to ensure a project's success.
Elevating Business Operations
As an example, Kranz points to a project where Valley Communications and MediaVue joined forces for a top Fortune 500 insurance company. At the time of the project, the client was facing issues in looking for the right provider that could support their level of compliance and security concerns. "Essentially, they were looking for the right hardware platform that not only met their security needs but also could be managed remotely at scale," Kranz reveals. "MediaVue emerged as the best choice for this project, and they went through rigorous trials to prove that they could provide the right solutions."
Kranz adds that the project involved integrating nearly 300 endpoints on the infrastructure with the help of MediaVue. He remarks, "As an integrator, we're looking for all the different parts that make a holistic system…[and] MediaVue helped attain that." In this case, Kranz explains, MediaVue assisted in increasing the number of collaborative spaces for the client at a very low price point. This involved turning café-style spaces into huddle spaces where the digital signage players transform into a collaboration tool. "Now, if a team wishes to use a café space as a conference space, they can simply plug in their laptop and work together," Kranz adds. "Once they're done, the display turns back into a signage player. In so doing, Valley Communications and MediaVue allowed the client's investment in the technology to be more successfully leveraged which led to better employee engagement."
Meeting Client Expectations
Ultimately, what made the project a long-standing success was that it allowed the experts to excel in their specific silos. Kranz expounds, "The client has been able to delegate the hardware management to the IT teams and the content management to the communications team." By doing so, each team can focus solely on their task without adding more to their day-to-day responsibilities. "If you let people do what they're best at, you get the results worth having," Kranz opines. He specifically commends MediaVue's ability to enable and support the split responsibility for the teams. With the help of MediaVue, Kranz states, Valley Communications could serve as the glue for the client and elevate their business operations.
Ensuring a Holistic Experience
Another positive differentiator for the Hingham, Mass.-based company is its commitment to providing flexible solutions and dedicated customer service. "I like solutions that are simple and scalable so that we can deploy them in additional spaces," Kranz declares. "And partners like MediaVue help me get there." He adds that the manufacturer has written custom firmware and scripts for all kinds of projects. "They have always been there to help my clients excel in their environments," Kranz says.
Reiterating Valley Communications' philosophy, he stresses that the company's dedication to putting the client first has resulted in its 78-year success. "It comes down to establishing relationships where you can engage with folks in real conversation," Kranz explains. In his opinion, MediaVue, as a company, fosters that very dedication where they are always on standby to offer customer service and expertise to the client. "I'm very proud of the fact that in this industry, you can still find manufacturers that actually care about making a really good experience for our end users," Kranz concludes.
If you enjoyed this article and want to receive more valuable industry content like this, click here to sign up for our digital newsletters!