How One Company Hit a Productivity Ceiling and Increased Efficiencies
Do you know which projects are profitable? Are you effectively tracking your inventory? Do you really know how well your company is performing? If not, chances are you can identify with Blue Wave Communication, who struggled to know their true success before switching to a total business management software solution.
Content from our Sponsor
Leave a Comment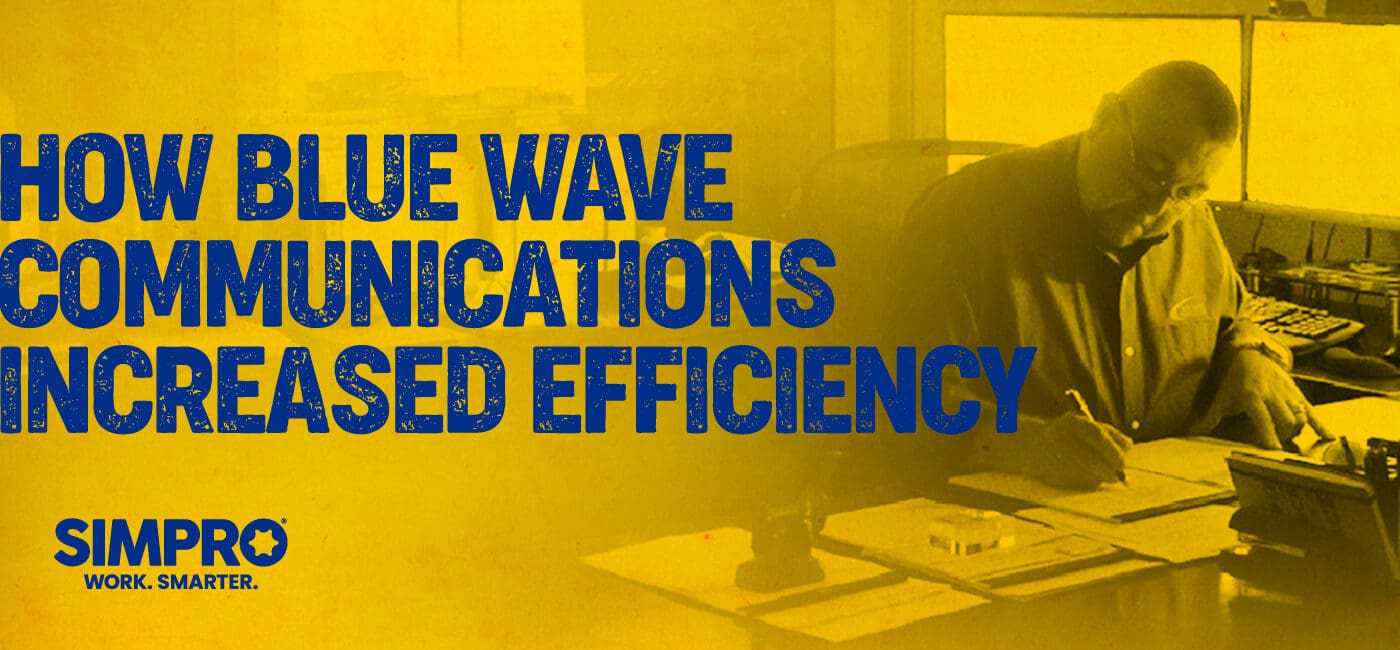 Challenge:
Unorganized processes and lack of transparency
Tim Orr, General Manager of Blue Wave Communications, and his team used two different programs for estimating, a separate system for job management, another for accounting, and needed a dynamic inventory management system. Between the different systems and unorganized processes, came a lack of business clarity to evolve the business:
The result? A disparate job management ecosystem with zero visibility into true business performance.
"I wanted to have more visibility into how we were performing at any given point in time, versus just at the end of the month when I received financial information from the accounting department."
Solution:
Total business software for the trades
Blue Wave Communications made the switch to Simpro's total business software solution and immediately began to see a path to clarity. With one system to manage their entire business, they were able to perform better project management, reduce extra spend on inventory, and so much more.
"The impact was huge. The business was able to start saving time and reinvest it into other processes."
"We're able to look into any given job at any given time to see how well or how poorly it might be doing," he said.
"I can pull up a job in simPRO, see all of the purchase orders open for that job, see the status of those orders, and see where the costs might be varying. We can identify issues that might be coming up, and we can address them earlier on before they become bigger problems."
Results:
Increased efficiencies and profits
$17,000 decreased inventory shrinkage
75-80% reduction in overtime
1 week decreased time to issue invoices
"I guarantee that you won't regret implementing Simpro. It's definitely been a help for us."
Want to hear more success stories from businesses like yours? Read more here.

If you enjoyed this article and want to receive more valuable industry content like this, click here to sign up for our digital newsletters!