How to Use Customer Service as a Growth Strategy
Grow your business with the simple tactics
Content from our Sponsor
Leave a Comment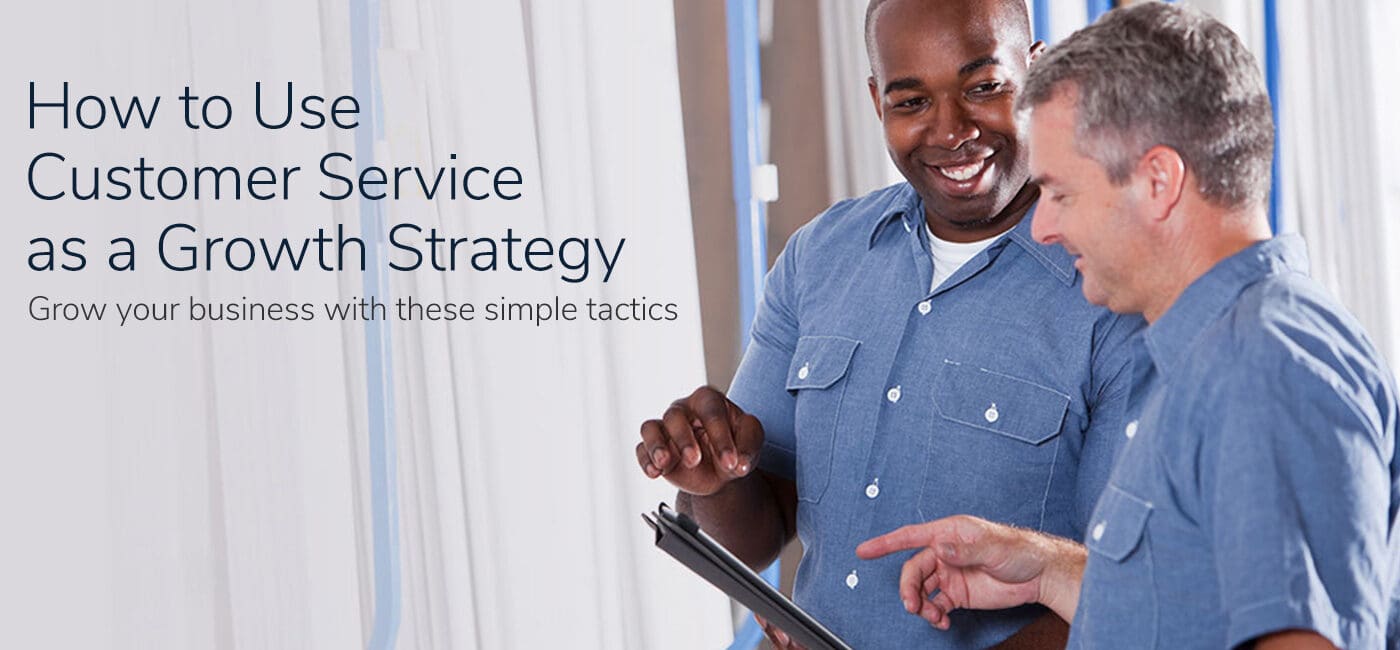 As a systems integrator, you understand the importance of growing your business. Delivering superior customer service at every touchpoint is one way to do that.
Focus on customer service and the good news is that you'll find that your retention rate improves as a result. Plus, a positive relationship and conversations with happy customers can lead to upsell opportunities, essentially helping you grow your customer base and business. This is why we refer to customer service as a growth strategy.
Referrals
There's a reason the referral method is so popular today; it works. Reward your happy customers who bring you a new customer by giving them a financial incentive, like a bill credit or a gift card, for example. You just might find that a referral program is a highly effective method for bringing in new business.
In many ways, referrals are a lower-cost market development strategy when it comes to bringing in new customers. Just think about the costly nature of an advertising campaign or a trade show, for example. Keep in mind that you need happy customers to see this come to fruition on a regular basis, so be sure to always make customer satisfaction a priority at your company.
Leave a good impression
If you impress your customers at every touchpoint, they are likely to remain a customer and give you that much-desired referral. This means that every employee who interacts with your customers should understand how to interact with the public. Your technicians, for example, need to possess the requisite customer service skills to make the next service call or installation a positive experience for everyone involved.
The moment of installation is often the most important customer touchpoint as it's the only face-to-face interaction with customers. Stress the importance of this to your installers and you're likely to create a base of happy, new customers who are willing to purchase more from you because of the care you took when in their business or home.
Follow-up to upsell
As we mentioned earlier, a satisfied customer is an easier one to upsell into other products or services. After you've completed an installation, that's a great time to follow up with your customer. First and foremost, you want to find out how the installation went.
You can do this through a post-installation phone or online survey or have a customer service rep follow up to see how the visit went. If the experience was positive, that is the perfect time to attempt to softly upsell other products and services. Your customer service rep should ask if they're interested in other products or services and pass the call to an experienced sales rep. If the installation experience was not a good one, you'll need to see what's needed to make that customer happy; otherwise you just might lose them.
Measuring customer service
If customer service hasn't been a priority for your company, now is the time to begin measuring where you're at. This could begin with an easy-to-take phone survey at the end of each call to see how effective the rep was in solving a customer problem.
You can also get a gauge on how you're doing when it comes to customer service by measuring on-hold (wait) time for incoming calls, for example. If you are keeping customers on hold for an extensive period of time while they wait to speak with a customer service representative, there's undoubtedly room for improvement. Maintain strong customer service metrics, and you'll have the foundation you need to retain customers and upsell other products and services.
Repairing your customer service experience
If your customer service metrics are not where you need them to be, there are several simple ways to get started.
First and foremost, implement an ongoing training program for your new and existing customer service reps and technicians. Share policies, procedures and best practices with your reps so that each one is providing the best experience possible, no matter who the customer speaks to. You may find active listening exercises, easy-to-follow customer service templates and other training mechanisms useful for your team, as your employees may not see the ways they may be creating a good or bad experience.
Your team can also listen to call recordings or live calls to see how your customer support team handles challenging situations. Continual coaching is a great way to regularly reinforce strong customer service, so be sure to provide it.
Regardless of where you begin, keep in mind it's a journey. Once you do feel the impact of a customer-centric culture, you'll find that consistent growth is ongoing and tied to your customer satisfaction metrics and ratings.

If you enjoyed this article and want to receive more valuable industry content like this, click here to sign up for our digital newsletters!