Meet Demand, On-demand: Herman Provides Access To All The Right Skills For Your Next AV Project
Content from our Sponsor
Leave a Comment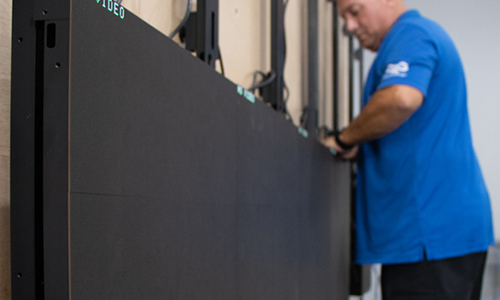 Inevitably, there is a new project that comes along in every integrators' business that requires a skill set that is not available from your in-house team. Depending on your business strategy, it doesn't always make practical financial sense to have every potential skill set covered by someone on your payroll. That is especially true for highly specialized skills that aren't in demand for every job.
That is where Herman comes in. By subcontracting with Herman, you can hire from a broad range of skillsets to meet your current demand, on-demand. From installers to field engineers, you can be staffed and prepared for any job when you partner with Herman.
In addition to technicians in the field, Herman supports its partners with programming, engineering, and CAD. If you are searching for a partner that has a broad range of services, you have come to the right team.
Say yes to more business and expand your AV capabilities as needed, without increasing overhead. Herman is your full-service AV subcontractor with everything you need to achieve more.