Microsoft Wants to Make Cortana a Conferencing Assistant
With productivity and contact-free technology now a priority, Microsoft aims to make Cortana a larger piece of the workplace and conference room.
Leave a Comment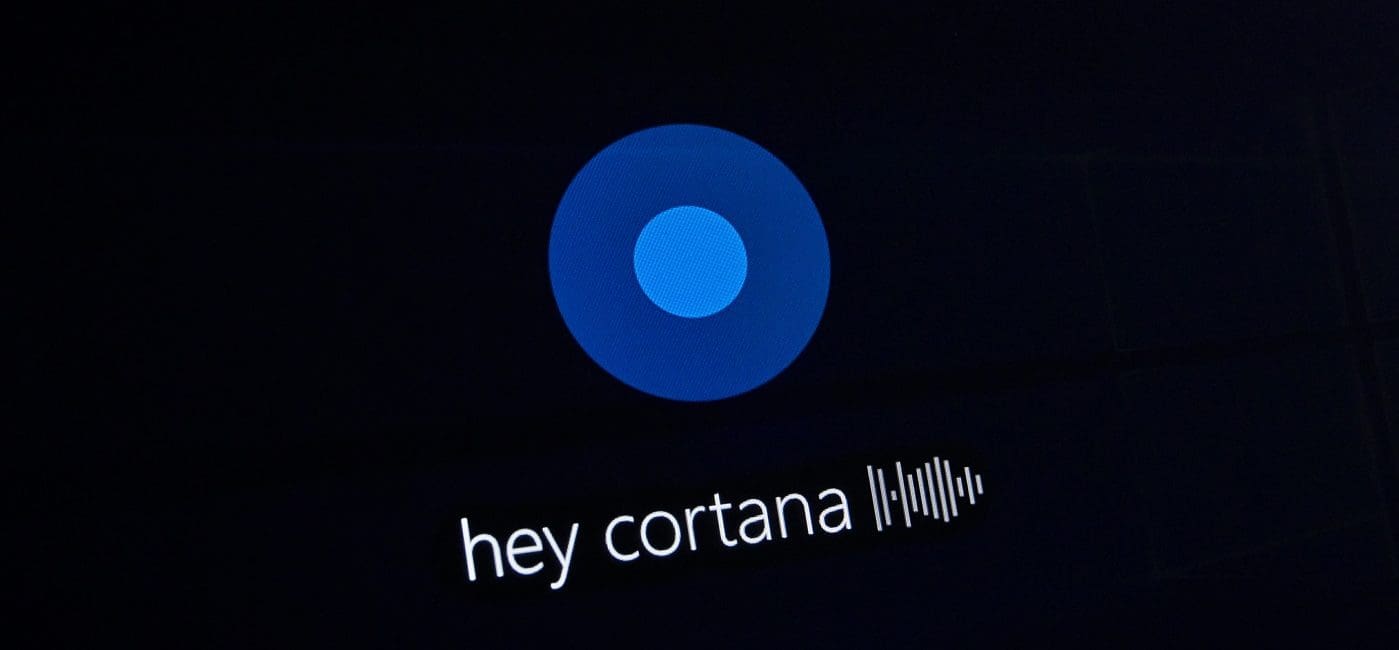 With a number of new integrations and features, Microsoft is aiming to make its virtual assistant Cortana a larger part of the conference room and Microsoft Teams experience.
According to other companies like Poly, Logitech, Bluejeans and other hardware and software providers, integrations with virtual assistants has been a growing trend that is accelerating thanks to COVID-19 and the demand for contactless technology. Alexa for Business and Google Assistant, to name a few, have been integrated with conferencing solutions.
Microsoft is among those companies, has larger plans for Cortana and envisions the assistant becoming more prevalent in the workplace and conference room. That includes a deeper integration with Microsoft Teams and Teams-dedicated displays from Lenovo and Yealink with Cortana embedded.
Read Next: Virtual Assistants are Coming for the Conference Room
Via email, a Microsoft spokesperson told Commercial Integrator about those plans:
In what ways is Cortana a part of the Teams/conference room experience? 
We recently announced Cortana integration on the Teams mobile app for iOS and Android and in Microsoft Teams displays. Cortana is also an integral part of Windows 10, and other Microsoft productivity offerings within Microsoft 365. When it comes to meeting assistance and the conference room experience, Cortana's voice assistance will enable users to easily perform tasks such as making a call, joining a meeting, sending chat messages, sharing files and more – even when they have their hands full – using spoken, natural language in Teams and Windows 10 will help people more easily manage their time, meetings and tasks.
Before COVID-19 what was the appeal of having a virtual assistant like Cortana in the meeting room? What are the use cases?
 We are on a journey to create an assistant that truly helps you get things through the course of the day. Not just one that answers questions or sets timers, but one that can help you tackle tasks, and stay on top of your to-dos so you can really focus on the things that matter most to you. A place where we see people really needing that extra assistance is with their work, their email, their meetings and those mundane tasks like scheduling, setting reminders, managing email and other tedious tasks that can take a lot of time out of your day and shouldn't. When it comes to a meeting room specifically, we want an assistant to help with joining calls, dictating meetings and action items, sending messages, sharing files and so much more. We have started to get some of these functionalities off the ground and are continuing to explore and innovate to add even more.
Read Next: Check Out These New Microsoft Cortana Features
How did COVID-19 change that? 
While we may not be joining meetings from the same room right now, we are still meeting, probably more than ever, and the emphasis on virtual collaboration and meeting tools like Teams is even more important while many of us are still working remotely. We know people are also juggling so much more right now, and work and life blend so much more than before. This hands-free and natural language assistance, to us, is even more important while we work remotely and manage the rest of their lives during these challenging times. We want to continue creating an assistant that can help you get things done faster, easier so you can focus on all the other important things you have going on in your life.
How can virtual assistants like Cortana become a bigger part of that experience going forward? 
We are hard at work innovating and thinking through new experiences to help people get things done based on where we see and hear people needing assistance in the modern workplace. You can expect to see more natural language tools and functionalities centered around email, calendar and meeting management, that can help users both at home and in an office setting. An area that is fascinating to us is how we can take it further when it comes to dictation, tracking action items spoken aloud in meetings and how can integrate that into email, chat and document sharing.