Preserving Your AV Company's Long-Term Viability During COVID-19 Pandemic
Leaders from two prominent AV recruiters offer AV companies, manufacturers and distributors tips to find new talent and retain their existing stars.
Leave a Comment
It probably seems a bit counterintuitive to suggest an AV integrator, manufacturer or distributor should be looking to hire anyone during a pandemic-triggered era of layoffs and furloughs, but two executives from leading recruiting and staffing firms in the industry say it makes a lot of sense.
"Some of our clients are interviewing early even though they can't realistically make a hire," says HireSparks CEO and chief recruiter Michael Sparks. "They're seeing a big rush coming. Obviously, teleconferencing is going to be a big area.
"If you can get your ducks in a row now and establish a relationship with the candidate now, you can get buy-in now so you don't become one of 100 companies reaching out to them," he says.
Mark Winner, managing partner at Tier PM AV/IT Solutions, agrees that it's actually a good time to at least be interviewing some of the people who find themselves unemployed or in tenuous positions because of the pandemic and its effects on the global economy, particularly in the AV industry.
"People are starting to look and plan for what happens next," he says. "This is an opportunity for companies to find someone who was furloughed or laid off or are actively looking for something new.
"It's a good time to get your priorities in order if you know you're going to have things in place on or around June 1. I can tell you there's some good talent out there," says Winner. The glut of talent, he says, comes not only from furloughs and layoffs but also the recent stretch of mergers and acquisitions.
"It's kind of a double whammy," says Winner. "I see a lot of people out there who probably weren't out there at this time last year. Now they're out there, but the jobs aren't out there because people are kind of hesitant to hire right now. It's a very weird time as it relates to staffing. It's new to everyone.
"If you have a good strategy of what you're going to do for the remainder of this year and can sell that to people you're looking to bring into your AV company, you'll be very successful. It's a good opportunity to bring in someone you normally wouldn't have access to because they're not working now," he says.
"For people working for struggling companies, it's a great opportunity for you to sell who you are and what you can do to help them with their careers. If you've got a good story to tell and a plan and a strategy, you'll be able to find some talent you wouldn't have been able to find before," says Winner.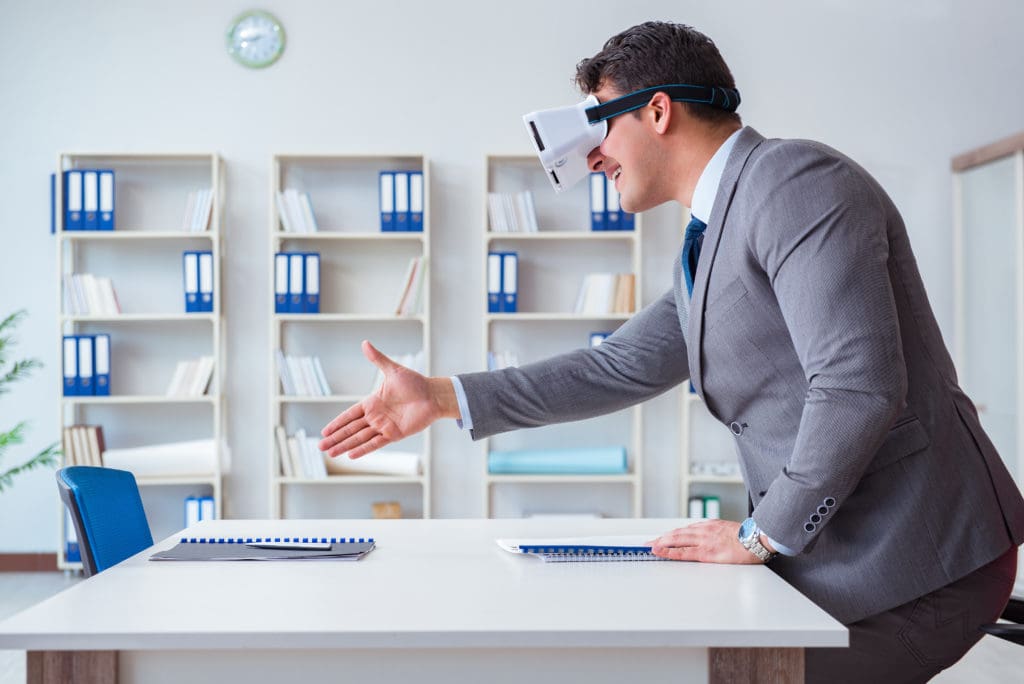 Social Distance Interviews
Most of the interest among HireSparks' clients these days is in senior managers, VPs and directors, says Sparks, noting the interest in "all on-site positions evaporated overnight."
HireSparks has "a pretty good number" of candidates doing interviews across the AV industry, primarily by videoconferencing, says Sparks. He expects videoconferencing to retain an important role across all industries even after the pandemic is over, and that's good news for those who work in AV.
"Long-term, the outlook is very good with the teleconferencing boom just around the corner," he says.
"There are a lot more people sitting home wondering about their career options than is typical. In this industry, when you're looking for a certain set of skills, they're usually quantifiable with experience or certifications. For a lot of our job openings, we'll just find the perfect candidate," says Sparks.
Sparks knows it's hard to replicate the in-person experience of face-to-face job interviews, especially when it comes to the final round or two. That's typically the time when the candidate gets a better feel for the company "vibe," he says, and some of that is lost in this environment.
He advises prospective candidates to spend time on AV company websites and reviewing key people's profiles on LinkedIn to see how some people have moved up in the organization.
"It seems like both sides are pretty comfortable" with job interviews across videoconferencing platforms, says Winner.
"Having that technology and being a provider and leading the way is a positive," he says. "A lot of companies are moving to virtual hiring, but they need to figure out their processes and template it for every new hire.
"I think it will lead people think about what they can do to provide an environment that's safe for everyone but also improve the bottom line. If you don't need as much office space, that's a big piece of your cost. This above anything proves that people can operate in a virtual environment," says Winner.
Evolving Job Market
HireSparks got "pretty blindsided" in early February when hiring across the AV industry came to a halt and agreements that were in place were either canceled or put on hold, but Sparks has seen an uptick in hiring activity in the past couple of weeks, perhaps pointing to optimism about AV work in June, he says.
TierPM first heard about large-scale hiring freezes and AV work being put on hold the first week of April, says Winner, but not all of the company's clients were affected right away or at all.
"People were chugging along, but then started to realize that, with things slowing down, they may have to do the same thing themselves," he says, noting there are about one-quarter of the job opportunities across AV and IT as there were a year ago at this time. There have been flickers of hope lately though.
TierPM clients are looking to fill about 16 jobs today, up from about five in early April, says Winner. The AV company works with AV integrators and events and staging companies and has worked with about 100 companies in the past 10 years. They usually have 30 job listings at a time, with a high of about 50.
On top of that, TierPM has built a database with about 40,000 members, says Winner. The company works with candidates and coaches them, but their contracts are with integrators and events and staging companies.
"I thought it would be a lot more active than it is," says Winner. "It could be that people who have a job are in the mindset that they don't want to mess with it until things get cleared up. I think people are starting to look at when things will get back to some semblance of normal."
Some AV companies these days are implementing a four- or five-week onboarding process, says Winner, which gives some candidates a bit of hesitation since there's some uncertainty about their start dates. Many companies are following federal guidelines regarding phased reopening of their companies.
"It's a different market now," he says. "You're looking for people who don't have jobs who are OK with that kind of delay. It's harder to get someone who's already getting a paycheck to take a leap of faith. You can sense that some people have an uncomfortable feeling about that in this environment.
"Most people, when they're taking the next step in their careers, want to know what the company looks like. That includes the dynamic of the AV company, the culture. You can only really get a sense of that by being in public, whether in the office with them or out on a job," says Winner.
All told, HireSparks has more than 40 clients across the AV landscape. The company launched a career portal in mid-April that allows applicants to create a snapshot of their career goals and qualifications for new employment, including geography, compensation and other aspects.
"People use us as a discreet set of eyes and ears, whether the position they see as their dream job opens up next week or two years from now," says Sparks. HireSparks works with AVIXA, Crestron and Biamp on certification and training programs for people in the portal.
"We are not in the recruiting industry; we're in the intelligence-gathering business. We know the AV industry is kind of a small world. If we just spend all of our time networking, word of mouth works in our favor," he says.
"We try to get a relationship with anybody who's in the industry and get a feel for what they're looking for in the long term," says Sparks. "It's not usually about the money. That's the worst reason for people to be looking to make a move.
"Things like management style, growth restriction and how much the person wants to or is willing to travel help us to fill out that profile," he says.