AV Integrators Will Continue to Have a Place in Zoom's Model
Zoom's is expanding its direct relationship with end users with a new Hardware-as-a-Service program, but the expertise of AV integrators is still unmatched.
Leave a Comment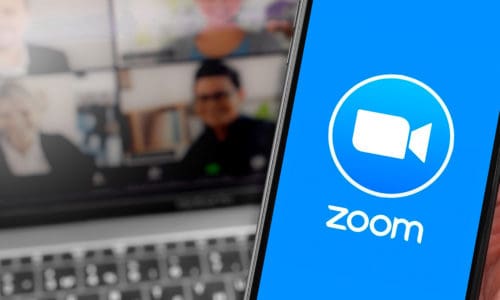 Earlier this week, I published a story about Zoom's new Hardware-as-a-Service program that aims to break down barriers for small and medium-sized businesses to deploy Zoom Rooms solutions.
According to the company, they're targeting those sized companies that just now became familiar with Zoom's technology and now need to bring it back into the office now that a portion of their employees, customers, clients and partners remain working at home.
At first glance, it would appear as if the move positions Zoom to better control the entire channel, but the company was explicit that they need the expertise of integrators to continue to install and deploy Zoom Rooms.
Jeff Smith, head of Zoom Rooms, had this to say, among other things:
"From a coverage perspective, when I look at our portfolio for Hardware-as-a-Service, it's focused on those standard deployments, so your small and medium spaces — the cookie cutter-style where I can deploy a number (of devices) that are very similar. The pro AV space is really tailored toward those bespoke deployments that are in rooms where there's no appliance for it. There's no tailor-made hardware for that particular space. So pro AV integrators absolutely fit into this system in meeting the needs of customers in that broad set of use cases."
Even for installations of these hardware kits, integrators could be called upon to help companies integrate the equipment an SMB's existing systems.
However, most Zoom Rooms complicated, complex and require integration into existing network infrastructure, and that's an expertise that lies with AV integrators.
Not to mention the ceiling-mounted microphones, speaker arrays and other pieces of hardware that Rick Ford, president of Massachusetts-based AV Integrators installs as part of their Zoom Rooms deployments.
"We look and see what they have, apply what you know to it, and make it work," Ford says.
Scott Wright, CEO of Wisconsin-based Lifeline Audio Video Technologies, says installing Zoom Rooms can be complex, since each room within an organization can be different.
"A customer can obviously buy from them, but many want an integration solution," Wright says.
Talk to your customers and ask what their needs are. Since much of the world has been using Zoom from their laptop with possibly a all-in-one videoconferencing device, they might not want those complex installations.
This is an opportunity to not only rethink how you're selling conference rooms that don't include costly, unnecessary and unused equipment, but also to pitch your customers on AV-as-a-Service. Although it might appear that Zoom's end game is a direct relationship with Zoom Rooms customers, they're also pushing forward the idea of as-a-service for the entire AV industry.