AV News to Know July 24, 2020: New Products, Cool Projects and People in New Places
In this week's edition: Leviton launches product support center, Enplug connects artists with worldwide audience and SDVoE names steering members.
Leave a Comment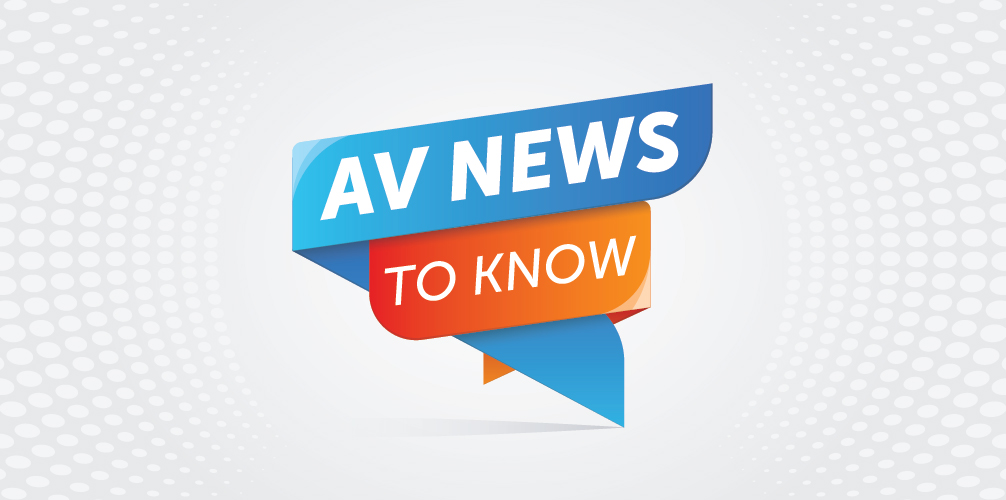 Here's a closer look at some of the AV news, products and projects you might have missed this week. We call it AV News to Know:
New AV Products
Kramer Presents AFM-20DSP Audio Matrix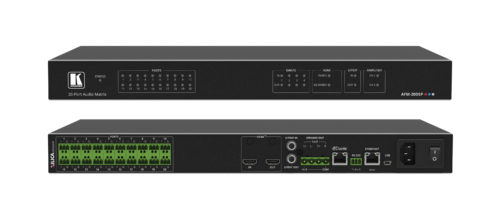 Kramer Electronics' AFM−20DSP is an audio matrix switcher with 20 analog ports that can be configured as inputs or outputs according to preset I/O configurations.
The AFM-20DSP includes multi−channel DSP, built−in 2x60W @ 8Ω and 1x120W @ 70V / 100V power amplifier, 4×4 Dante interface, HDMI embedding and de−embedding, and S/PDIF.
L-Acoustics Releases M1 Suite of Measurement and Monitoring Tools
L-Acoustics has introduced the M1 suite of measurement and monitoring tools.
From data acquisition through system tuning to live monitoring, M1 harnesses the power of the manufacturer's Milan-certified P1 processor and amplified controller hardware to deliver a streamlined system calibration process as well as real-time performance monitoring.
The M1 suite pairs system measurement and control software to work natively as one solution.
Extron NetPA Ultra Four Channel Dante Amplifier with DSP Now Shipping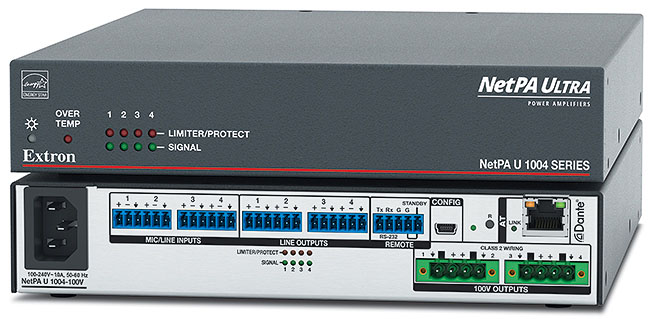 Extron this week announced the immediate availability of the NetPA U 1004 four-channel audio power amplifier. This Dante enabled amplifier delivers 100 watts per channel in a half rack, 1U, convection cooled, plenum rated enclosure that includes rack mount hardware.
NetPA U 1004 gives users all the capabilities of Extron's XPA Ultra amplifiers combined with the power of Dante network audio distribution from a centralized location to decentralized remote amplifiers throughout a facility, building or campus using standard network hardware.
These ENERGY STAR-qualified amplifiers also offer integrated DSP, allowing a single device to function as a complete audio system endpoint.
Leviton Launches Online Product Support Center
Leviton announced this week a new online product support center on their website for customers to access at any time.
Leviton.com/support is a resource for contractors or DIYers to watch product installation videos, download instruction sheets, get pro tips and search frequently asked questions.
The new support platform encourages self-help for most popular Leviton products, such as how to install videos, compatibility tools to pair the right light bulb with the right dimmer, a competitive comparison tool and where to purchase Leviton products.
The center also provides customers FAQs on many popular products, an online chat feature and a toll-free hotline to call for questions related to Leviton's diverse product offering.
Clear-Com Eclipse HX Software Supports Eclipse Matrix and FreeSpeak Edge
Clear-Com's Eclipse HX digital matrix intercom's latest software update is a scalable platform for enabling non-blocking, bi-directional communication for small to large collaborative work teams, now with support for SMPTE ST2110-30 and AES67 third-party interoperability as well as FreeSpeak Edge.
EHX v12 enables the connection to or from any third-party device using AES67, the audio standard used in SMPTE ST2110 audio and video IP systems. EHX v12 also allows the configuration and integration of FreeSpeak Edge 5 GHz wireless beltpacks and transceivers.
FreeSpeak Edge 5GHz joins FreeSpeak II 1.9GHz and 2.4GHz solutions within the same EHX managed system.
Pasternack Introduces New RF Hybrid Couplers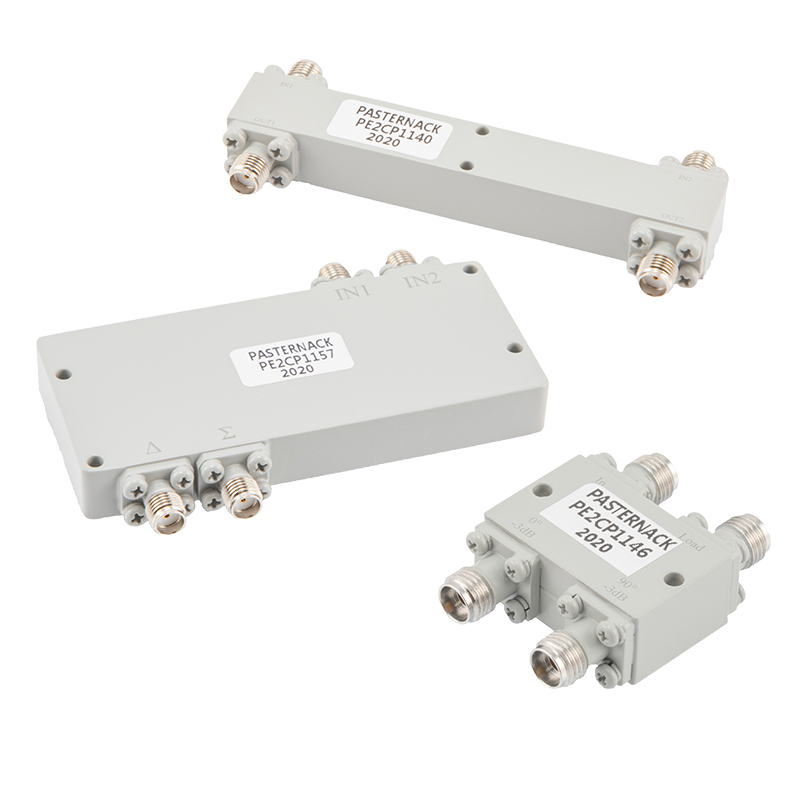 Pasternack, an Infinite Electronics brand and a leading provider of RF, microwave and millimeter wave products, has expanded its line of RF hybrid couplers with new models that meet the demands for higher frequency components.
Pasternack's hybrid coupler line expansion consists of 21 new models with a high-frequency operating range of up to 40 GHz for wide band applications.
These coaxial designs feature SMA and 2.92mm connectors for RF applications that require an even split of input and output ports with 90-degree or 180-degree phase shifts while maintaining isolation between the ports.
These hybrid couplers deliver power handling capability of up to 100W (CW).
Audio Visual Projects
Enplug Art Brings Art to TV Screens Around the World
Enplug this week announced Enplug Art – an initiative to collaborate with contemporary artists and some of the world's most notable museums to bring more than 1,000 works of contemporary and classic art to Internet-connected displays and TVs.
This initiative brings professionally curated classic and contemporary art into established AV networks in corporate and academic settings, as well as smart TVs in the home.
"Digital signage has traditionally been viewed as a medium reserved solely for corporate communication, but we're breaking that mold and extending digital signage into the realm of art appreciation," said Enplug CEO Nanxi Liu.
"Bringing art into the workplace ensures that all screens are fully utilized, even when they're sitting idle. And beyond this functional improvement, art brings immeasurable aesthetic value to professional venues in a way that nothing else can," said Liu.
New Exposure for Contemporary Artists
Enplug Art plays an important role in reviving connections between galleries and their patrons by enabling artists to reach new followers outside of their direct orbit. Enplug Art enables artists to display their work in homes and offices around the globe.
Enplug Art is building a community of contemporary artists whose works will be featured on the platform. Three of the artists in this initial phase include Seamus Conley, Carlson Hatton and Sharon Lee.
"Some of the greatest artists are known for pushing boundaries and challenging people to think more openly and view the world from a different perspective," said Conley. "I see a bit of that spirit in what Enplug is doing with its Art App, empowering artists to embrace technology in a new way to share their craft with a much more diverse audience.
"I've always wanted my work to reflect the ethereal and intangible nature of what art can be, and this digital platform is ideal for communicating that concept," he said.
"Art is all about accessibility – making it easier to unite artists with people who appreciate and support the contemporary art scene," said Hatton. "I'm happy to be a part of this movement to bring contemporary art within reach of a much broader audience.
"I'm interested in art being made available as something that we live and grow with. Whether found in galleries, on the street, or within the digital realm, art has a beautifully sneaky way of getting into one's mind and opening up avenues of interpretation and enrichment," he said.
"Since the pandemic has been a challenging time for artists who rely on in-person events, Enplug's Art App is a wonderful, innovative solution to connect more viewers with more art," said Lee. As a Korean-American artist, my paintings seek to modernize and expand the story of ancient Korean art into today's home, so I love that Enplug is making fine art more accessible.
"Vivid color schemes and symbolic motifs layered throughout my paintings using mixed media techniques make my art stand out in digital form," she said.
Through exclusive partnerships with Enplug, these contemporary artists now have access to a much vaster potential audience, showcasing their work to a diverse universe of individuals who appreciate art but aren't necessarily plugged into the local art scene.
A Modern Twist on Institutional Art Collections
Corporations, universities and other large institutions often possess their own private art collections. Some pieces are displayed in lobbies and conference rooms, while more valuable works are often displayed in executive offices. Many (if not most) works are kept in storage and rarely on display.
Enplug Art is democratizing this process, enabling these institutions to feature artwork on any and all network-connected screens, without having to catalogue, store and ship artwork between offices when rotating collections.
Enplug Art's most important point of differentiation is that it's hardware-agnostic. Whether a user is a homeowner with a single TV or a corporate campus with a thousand endpoints, Enplug Art takes advantage of established digital signage networks and smart TVs already installed.
Enplug Art is free to existing institutional customers and new home users. Organizations that currently subscribe to Enplug's monthly or annual plans can activate the app at no charge.
Meyer Sound System Provides Full Immersion in Atmos Room at Dallas Audio Post
With an eye to the future and a finger on the pulse of the regional market, Dallas Audio Post has rebuilt its main mix room to enable production of soundtracks in the latest immersive formats.
Now equipped with a total of 29 Meyer Sound cinema series loudspeakers, the facility is among a very few that have been certified by Dolby for working with both the theatrical release and home entertainment versions of Atmos.
"Our main mix room is smaller than major Hollywood dub stages, but larger than most facilities dedicated to mixing for the home," comments Roy Machado, owner and creative director at Dallas Audio Post.
"Fortunately, we had a very talented team working with us, and we managed to thread the needle and make it work for both formats. That gives us extraordinary flexibility in meeting the demands around here, where you have to be a jack of all trades," he said.
"We produce an exceptionally wide variety of content for the broadcast, streaming and theatrical release markets — everything from sporting events, feature films and reality TV to documentaries and corporate videos," said Machado.
For this stripped-to-walls renovation, Machado relied on the same companies responsible for the room's 2013 upgrade to its first Meyer Sound system, at that time for multi-format mixing up to Dolby Surround 7.1.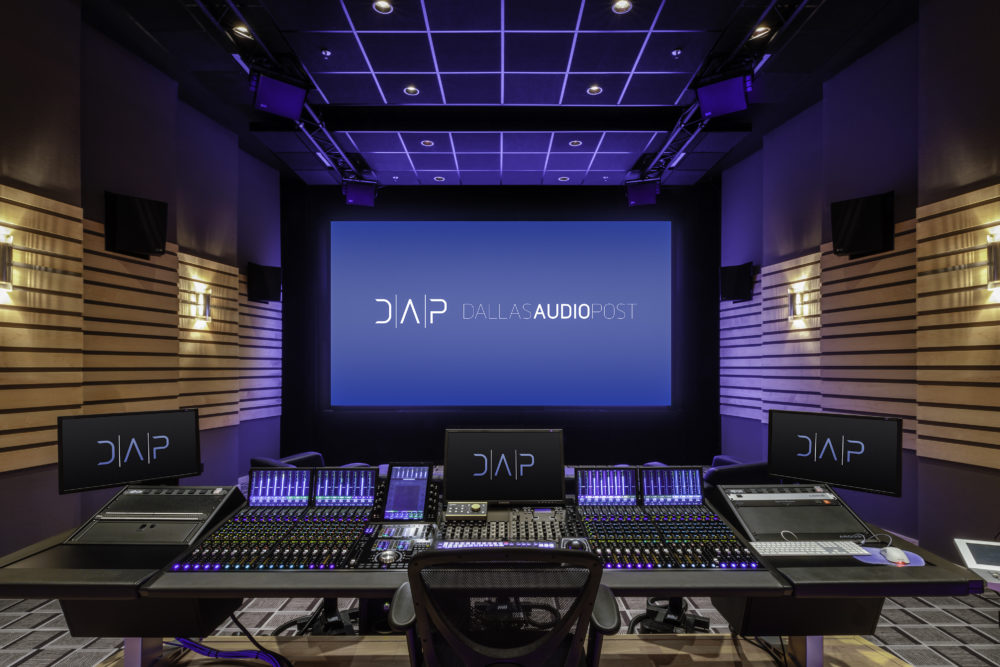 The architect for both projects was Francis Manzella Design, Ltd. with system specification and final tuning on this round entrusted to Miles Rogers of Meyer Sound and Bryan Pennington of Dolby.
The new loudspeaker layout retained the three Acheron 80 loudspeakers for LCR channels. Four more HMS-10 surround loudspeakers were added to the existing complement of eight, along with eight all-new HMS-5 surround loudspeakers for the height channels plus two Amie-Sub compact cinema subwoofers for bass management.
Power for LFE was bolstered by doubling the number of X-800C cinema subwoofers, from two to four.
"You can take a sound from the left screen channel and pan it anywhere in the room and it sounds exactly the same, which is almost shocking," said Machado.
Machado is particularly enamored by the HMS-5 surround loudspeakers added for the height channels. The room's Avid S6 console is now augmented with a new MTRX HD audio interface and SPQ speaker processing card.
In addition to Dolby Theatrical and Home Theater Atmos, the facility offers 7.1 and 5.1 surround as well as stereo mixing. Video projection in the 16,000 cubic foot room is provided by a Christie HD10K projector.
"All of our clients have been extremely pleased with the results from this room," said Machado.
A sampling of projects mixed in the refurbished room includes the features "Loud Krazy Love" and "The Adventure of A.R.I.: My Robot Friend," "The Disappearance of the Millbrook Twins" for Oxy, and the series "Trending Fear" and "Strange World" for the Travel Channel.
People and Places
Alwyn Wong joins Symetrix as Regional Sales Manager for Asia-Pacific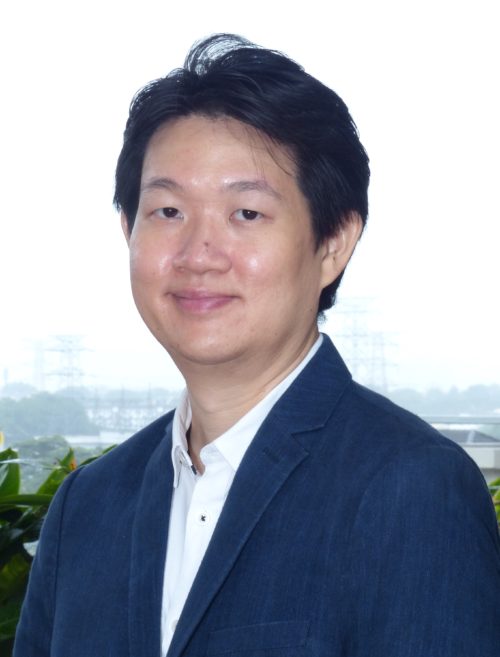 Alwyn Wong has joined Symetrix as their new regional sales manager overseeing the Asia-Pacific region.
Wong comes to Symetrix with over 20 years of experience in the professional audio industry. He was first introduced to audio DSPs while working on a system installation for the Petronas Twin Towers in Kuala Lumpur in 1998.
He later spent six years at Harman Professional as a technical sales engineer and senior application engineer. Wong came from Peavey Commercial Audio, where he was the technical manager, overseeing the APAC territory.
USAV Announces New Partnership with QSC
USAV, a division of PSA, this week announced a new partnership with QSC.
QSC joins the Preferred Manufacturing Partners (PMPs) as a 2020 Foothills sponsor by offering a full line of solutions including loudspeakers, digital mixers, power amplifiers and the Q-SYS software-based audio, video and control ecosystem.
Black Box and IDK Corporation Become SDVoE Alliance Steering Members
The SDVoE Alliance this week announced Black Box and IDK Corporation have joined founders Christie, NETGEAR, Semtech and ZeeVee as steering members. The six companies have seats on the board of directors along with Grandbeing, a contributing member, and SDVOE Alliance president Justin Kennington.
Heading toward its fourth year, the SDVoE Alliance boasts 50 members, more than 200 products and more than 1,100 certified SDVoE Design Partners.
The next SDVoE Design Partner Certification LIVE training presented by Black Box and NETGEAR is scheduled for July 28.
PureTech Systems Announces Technology Partnership with Milestone VMS

PureTech Systems this week announced its video analytics platform's integration with Milestone VMS and participation in the Milestone Marketplace.
PureTech's integration with Milestone enables alarms generated from PureActiv AI video analytics to be sent into the Milestone Video Management System.
In addition to the product integration, PureTech is participating in the Milestone Marketplace. This gives end-users one stop to explore applications, hardware, and services that are compatible with Milestone XProtect.
Genelec G LearningLab to host new GLM 4 tutorials
Genelec's new G LearningLab educational program is set to kick off this August with a series of tutorials focusing exclusively on the company's GLM loudspeaker manager software.
Titled "6 steps to creating your Sonic Reference," the training sessions will also be used to unveil GLM 4 – the newest version of the software – which is currently in a public beta test phase prior to its official global launch.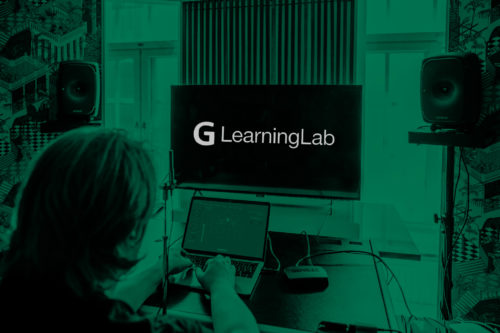 G LearningLab is an educational tool designed to help the audio community better understand how to create high quality audio and provide a more enjoyable listener experience. G LearningLab offers a wide range of videos, tutorials, user guides, helpdesks and academic papers and builds on Genelec's heritage of training programs.
Starting on Aug. 4, the series of six GLM-specific tutorials will guide attendees through every stage required to setup, calibrate and control a studio monitoring system so that it provides a true sonic reference, producing mixes that translate consistently to other rooms and playback systems.