AV News to Know July 31, 2020: New Products, Cool Projects and People in New Places
In this week's edition: AVer launches AI distance learning camera, Denton Bible Church gets flexibility and IVCi joins PSNI Global Alliance.
Leave a Comment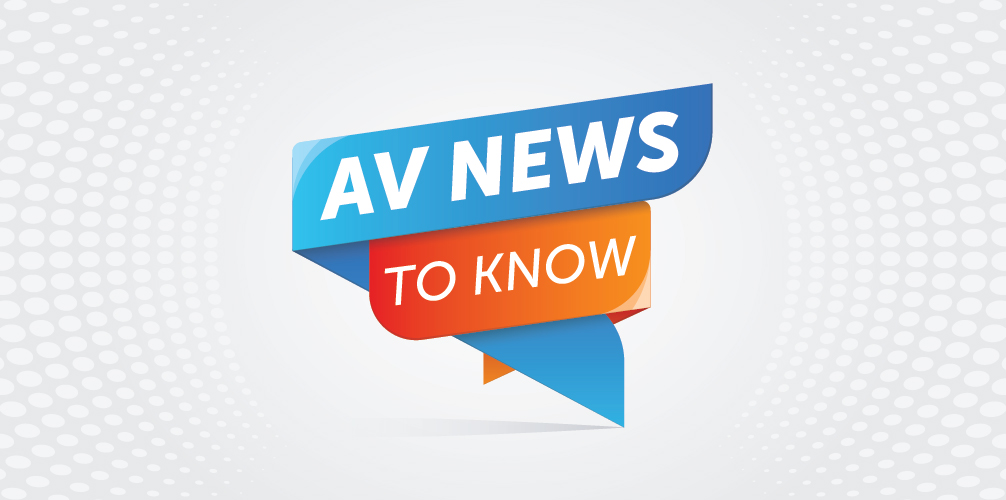 Here's a closer look at some of the AV news, products and projects you might have missed this week. We call it AV News to Know:
New AV Products
Vaddio Adds EasyIP 20 Camera to EasyIP Ecosystem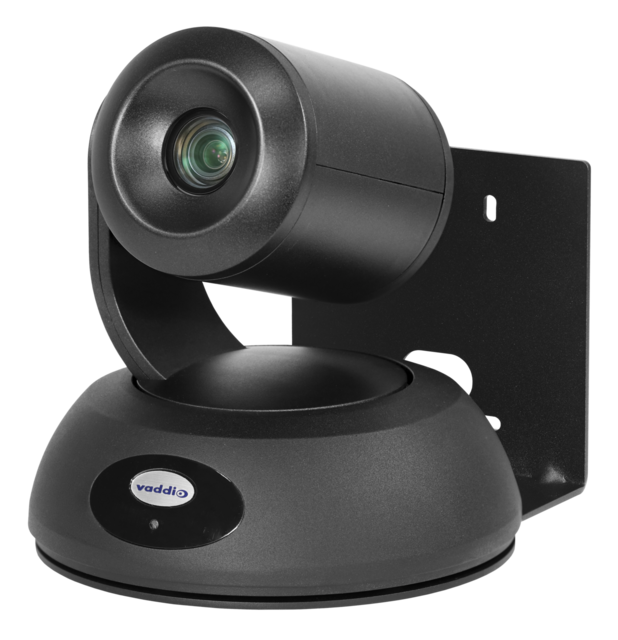 Vaddio expands its EasyIP product line with the EasyIP 20 camera, a professional AV-over-IP PTZ camera. EasyIP is Vaddio's AV-over-IP line of products that "simplify videoconferencing and lecture capture by moving video and audio to the network."
The EasyIP 20 camera uses a high-definition image sensor that delivers 1080p/60 video quality. It features 20x optical zoom, a wide 70.2-degree horizontal field of view, simultaneous HDMI and EasyIP streaming outputs and Vaddio's tri-synchronous motion for pan, tilt and zoom.
Blackmagic Design Announces New ATEM Streaming Bridge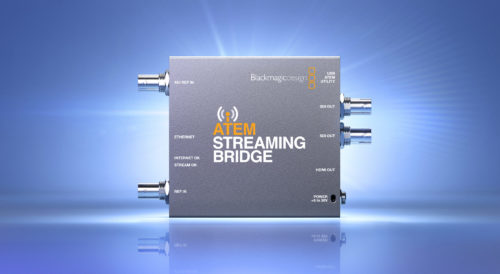 Blackmagic Design this week announced ATEM Streaming Bridge, a converter that decodes the live stream from any ATEM Mini Pro model switcher and converts it back to SDI and HDMI video.
Broadcasters can use it to connect high-quality video links direct from any ATEM Mini Pro studio.
ATEM Streaming Bridge will be available in August from Blackmagic Design resellers worldwide for $245.
AVer Launches Advanced AI Auto Tracking Distance Learning Camera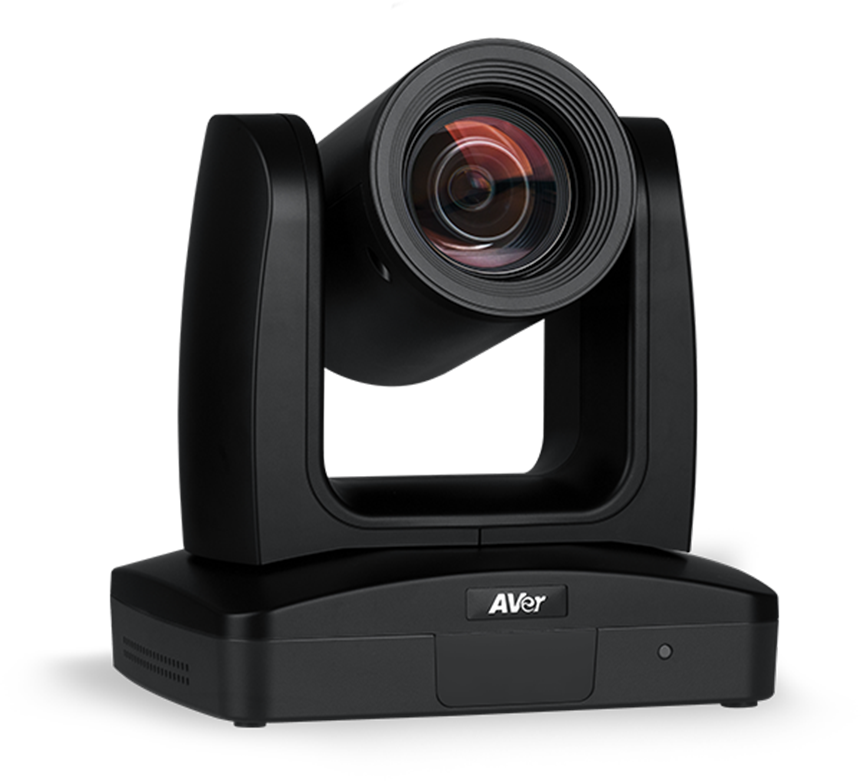 AVer Information Inc. USA this week announced the launch of the TR310 AI Auto Tracking Distance Learning Camera.
Designed specifically for the evolving K-12 distance learning classroom, the TR310 boasts advanced artificial intelligence to automatically detect the teacher's movement in the classroom, allowing them to focus on delivering their curriculum instead of worrying about staying within the camera's view.
Extron Interactive Wayfinding Interface Now Available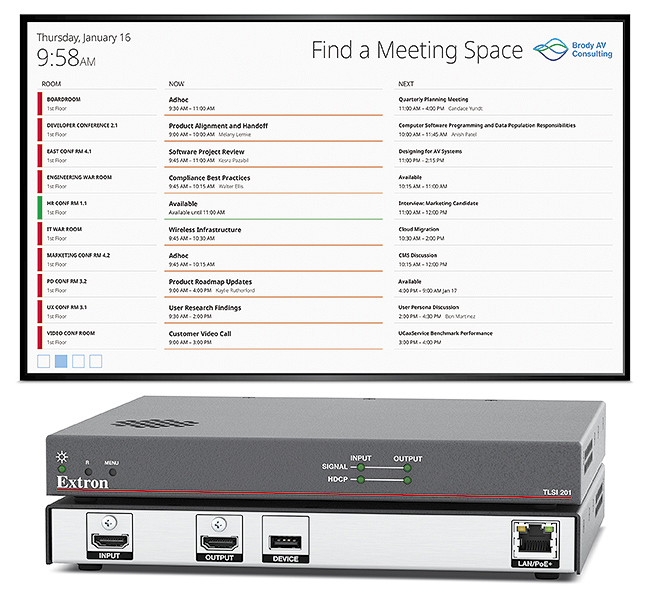 Extron has announced the immediate availability of the TLSI 201, an interactive wayfinding interface that provides real-time meeting space availability, status, and location information using a centralized display.
Designed to connect directly with Extron Room Scheduling panels, the interactive wayfinding interface enables users to locate and book meeting spaces and make ad hoc meeting reservations using free Extron Room Agent software to view and book meeting spaces for the current day or week.
Room information can be viewed in list or map view layouts.
LG Launches LSAA LED Signage Series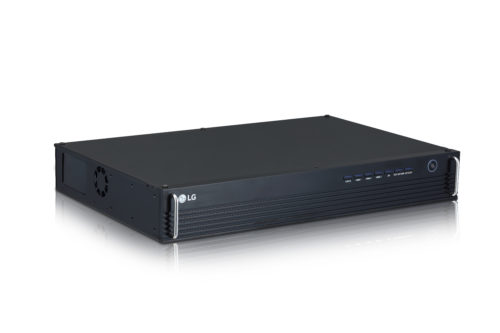 LG Business Solutions is launching its most advanced LED signage system in August. The LG LSAA LED Signage series will be available initially in a 1.2mm pixel pitch version, followed by 0.9 and 1.5mm models later this year.
LG designed this solution around a single LED cabinet hub that provides power and signal to the entire signage display without additional cabling between cabinets. LG's non-contact connector technology powers each display via pin connectors located on the edges of the LED cabinet hub.
FSR Ships a POP of COLOR to the Workspace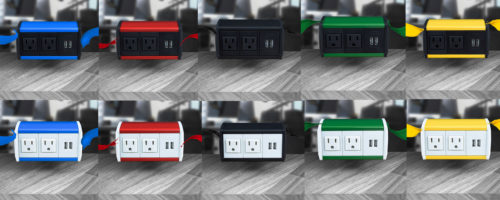 FSR is now shipping its new line of SYMPHONY POP Table Boxes.  The clamp-on and under-table box options come in a choice of five colors (red, green blue, yellow and black).
The curved shapes allow for CAT6, 6a or 7 along with AV cables to bulkhead AV connections while maintaining aesthetics in modern interiors.
AV Buddy App Adds Features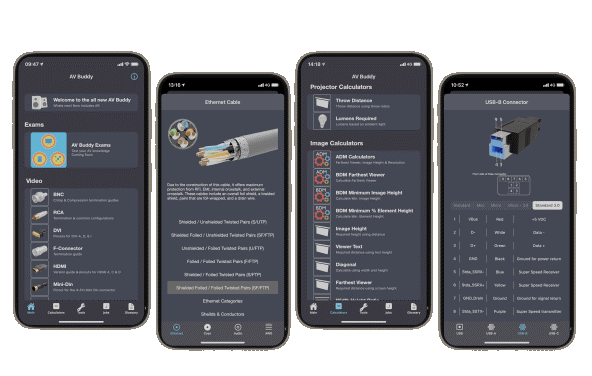 The latest version of the AV Buddy app features a new design, augmented reality, elevations, jobs, an AV glossary, frequency generator, interactive 3D connectors, a cable guide, ADM & BDM calculators and a lot more.
New tools aiming to help AV sales, delivery teams and help to find new staff have been included.
Matrox D1450 Graphics Card is Ready to Ship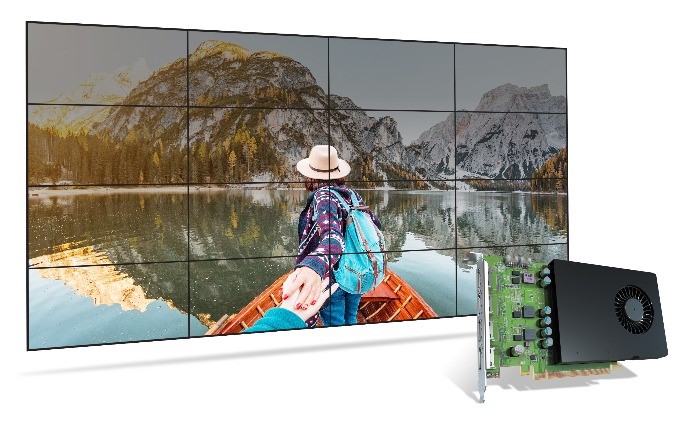 The Matrox D-Series D1450 multi-display graphics card is now available.
This new quad HDMI card enables OEMs, system integrators, and AV installers to deliver high-performance platforms for any commercial and critical 24/7 application.
Audio Visual Projects
NBA, NHL Fans Outside Scotiabank Arena Immersed in Gameday Action
Scotiabank Arena sits in the heart of downtown Toronto, near the banks of Lake Ontario.
A multipurpose arena hosting the NBA's Toronto Raptors and NHL's Toronto Maple Leafs games, the venue took center stage in the 2019 NBA Finals when the Raptors clinched the franchise's first championship.
The Toronto community's love of the Raptors was highlighted during that Finals not just by the fans in the building – but also those packing the public square outside the venue.
The Maple Leafs Sports and Entertainment (MLSE) organization provides a public area for fans to congregate during both home and away matches. The official name of the location is Maple Leaf Square – but when the Raptors play it transforms into the colloquially named Jurassic Park.
The location provides a nearly three-story-tall, high resolution LED wall for viewing games outdoors. And to ensure the 5,000 fans who pack the square can also hear the game, the arena relies on Renkus-Heinz' ICLive X Series loudspeakers.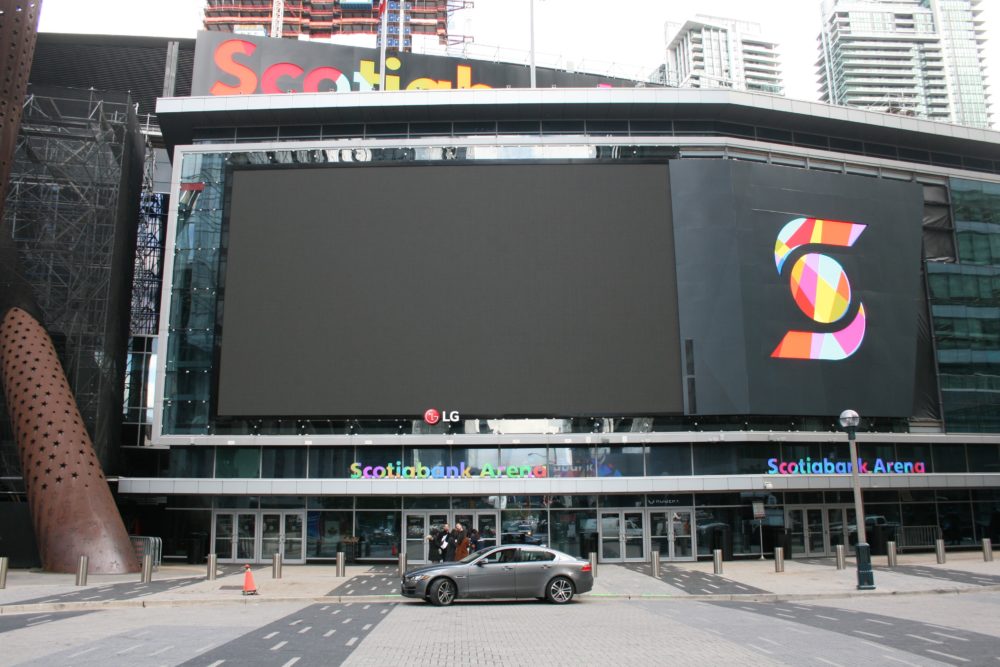 The ICLive X series is the culmination of over a decade of experience in steerable line arrays, and is the latest evolution of the medium-format, steerable line array in the Renkus-Heinz line. The ICLive X module can be arrayed up to 12 units tall in minutes.
Further, the ICLive X offers Renkus-Heinz steerable technology, allowing for sound to be digitally positioned on the audience.
"The city had an absolute mandate to significantly contain sound below 40 feet due to a nearby residential, hotel and office spaces," said Bill Coons, director at Contact Distribution.
Added to that was the criteria that any loudspeaker considered for the project had to be less than 11 inches wide as there was minimal space on each side of the screen, he said. Toss in the harsh weather of Toronto and the need to be loud enough to project sound at least 200 feet.
Renkus-Heinz's digitally steerable technology and accompanying software, RHAON, allowed the Maple Leaf Sports & Entertainment technicians to ensure every fan receives consistent, clear audio – whether they are 30 feet from the screen or 300 feet.
The sound in the venue's outdoor viewing area is powered by 10 weather-resistant ICLive X loudspeakers. Installed in the left and right lower corners of the square behind a perforated border.
Six speakers are located on the north side of the screen and four are positioned on the right. The idea behind the installation is to flank the location with sound.
"A key consideration was that the arrays were specified as being the weather-resistant version," Coons said. "The venue gets an added benefit of being constructed from a special 3/4-inch ABS material that's designed to withstand any environmental situation."
MLSE's vision went beyond the limitations of walls and allows for those outside the arena to still feel immersed in the action.
"Our objective with the new, larger screen was to take things up a notch," said Courtney Ross, head of audio at MLSE. "So, of course, we wanted to take the audio up a notch as well."
Denton Bible Church Gets Plenty of Inputs and Flexibility
From its beginnings in the mid-1970s, with barely more than a dozen members, to the opening of its 3,500-seat auditorium in the new century, Denton Bible Church (DBC) has kept itself at the leading edge of technology.
The church, named for its Dallas-area suburban location, has continued to do so with the May addition of a new DiGiCo Quantum338 console, which is used for both front-of-house and monitor mixing. At the same time, a new DiGiCo SD12 console was also installed as the church's new broadcast audio console.
Both desks, plus the two DiGiCo SD-Racks installed along with them that sit on an Optocore network, were integrated and commissioned by Digital Resources, Inc., an AV systems integrator based in nearby Southlake.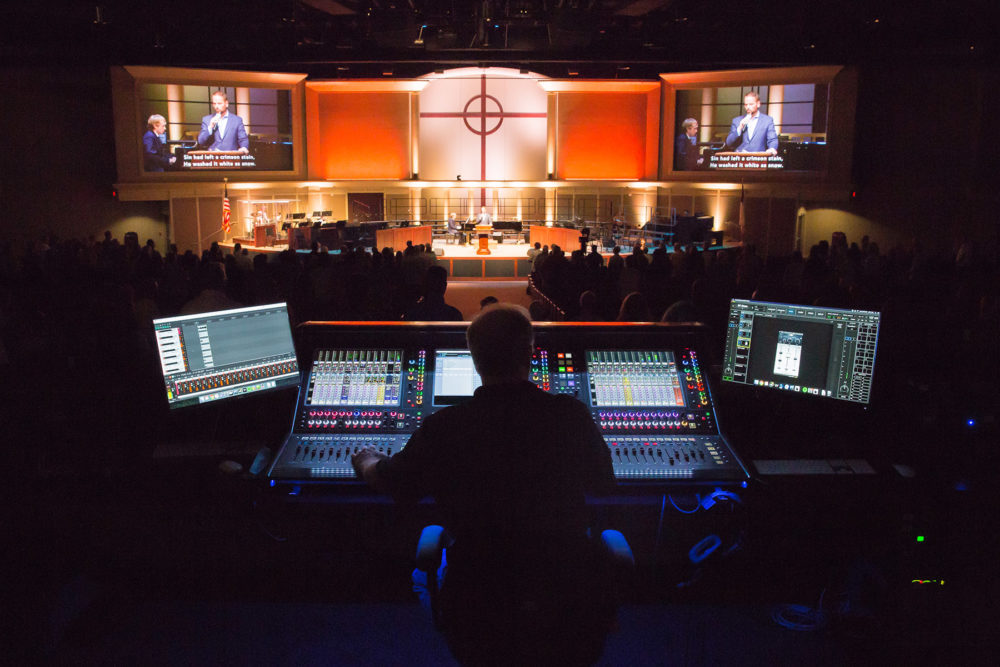 This is DBC's second generation in the digital mixing arena, and they had become accustomed to the streamlined operational aspects and high I/O counts that digital consoles can offer.
"Their next digital consoles had to be able to continue to provide a lot of I/O and a high degree of functionality," said digital resources audio sales manager Lance Eddleman. "Their SD12, for instance, is the latest 96-input-channel model, which gives them plenty of I/O for their broadcasts."
After Eddleman and the DRI team witnessed the official worldwide launch of the Quantum338 at the NAMM Show in January, he says that DBC Technical Director Preston Fuqua first got a chance to experience DiGiCo's newest console a few weeks later at a private demo day in Fort Worth.
Eddleman adds that the SD12's small footprint, which allowed it to fit next to the church's Pro Tools system, as well as its high input capability made the console the natural choice for DBC's broadcast needs.
The Optocore AutoRouter automatically discovers devices and adds them to the Optocore loop. When a mobile device is disconnected or powered down, AutoRouter automatically closes the loop with the remaining devices, discovering and switching links to establish redundancy, without any user action.
"That's a big deal for this church because they rely heavily on volunteers to run their systems," says Eddleman. "For a small event, like a wedding or a funeral, they can use only the components of the sound system that they need to instead of having to turn the entire system on."
DBC's Preston Fuqua said he's been impressed by the level of versatility and flexibility the DiGiCo desks offer.
"With what we had before, we had to jump through hoops to add things onto the systems," he said. "Now, we can do so much more than we ever could before, and so much more easily."
Fuqua said the addition of the Optocore loop will allow church officials to extend the network to other buildings on campus when the time comes to upgrade their audio systems.
The two new DiGiCo consoles represented a significant shift from the platforms they had been using, but Fuqua says that their volunteers are catching on quickly.
"We can do virtual soundchecks combining recorded tracks and live instruments simultaneously, which is a great thing for training," he said. "Both consoles have been a dream come true for us."
"Shining a Light" Uplifts Downtown Indianapolis
When darkness falls each evening, residents and visitors who come to Monument Circle in downtown Indianapolis receive a message of hope and unity from a high-definition video and light show accompanied by an uplifting, high-fidelity musical soundtrack.
Evocative images, including global maps and a throbbing heart, are projected on the surrounding buildings while instrumental music custom-recorded by members of the Indianapolis Symphony is reproduced by an AVB-networked system of 36 Meyer Sound loudspeakers.
Called "Shining a Light," the sophisticated AV installation is a joint venture of the city's business association, Downtown Indy, Inc. and the Indiana War Memorials Commissions, with the latter group responsible for the monuments occupying the circle.
"Shining a Light" made its debut last November with a patriotic tribute to Indiana veterans, and a special holiday program was inserted in late December. The current program, a response to the global pandemic, was introduced in late March during the stay-at-home order.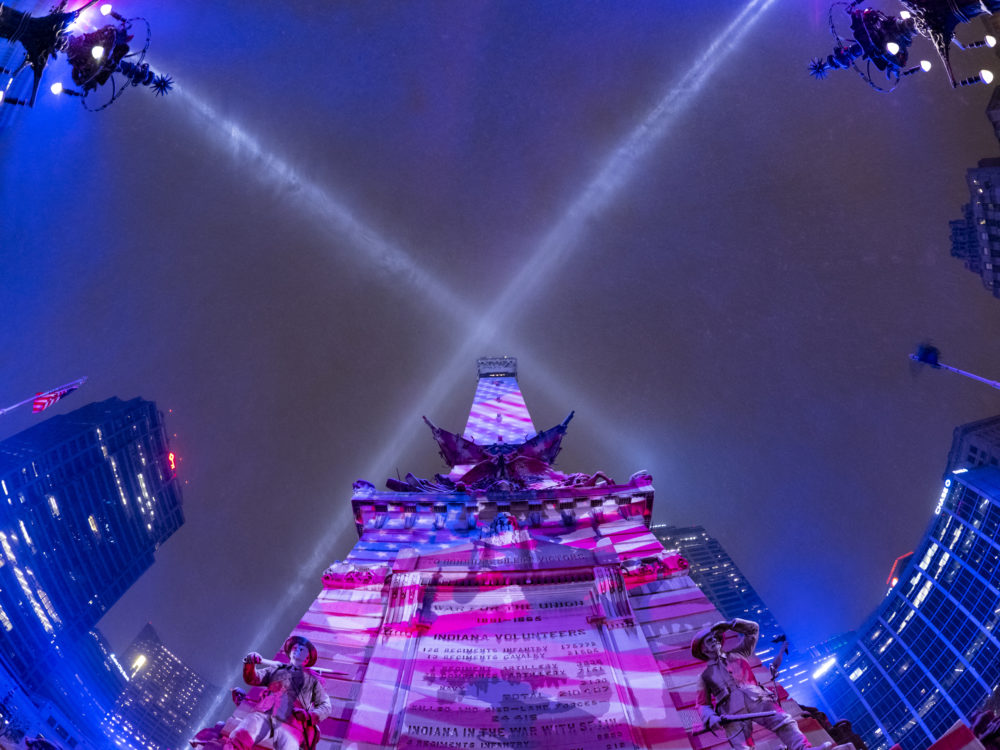 Since restrictions were lifted, expanded programming includes a patriotic tribute or a motorsports presentation leading up to the postponed Indy 500 race.
The technology infrastructure for "Shining a Light" was designed and installed by Dodd Technologies of Pendleton, Ind.
For audio, the system comprises 24 Meyer Sound CAL 32 column array loudspeakers, mounted in threes on eight light poles around the circle, and 12 900-LFC subwoofers hidden in recessed pits.
"Monument Circle presented multiple challenges from an acoustical standpoint," said system designer and project manager Caleb Cassler of Dodd Technologies.
"With the concave building fronts all around it is a very reverberant space, with echoes of up to three seconds carrying down side streets, where there are numerous hotels and apartment buildings," he said. "Filling the circle with uniform, high-impact sound demanded very precise control.
"The speaker trios blend into the light poles, which are essentially duplicates of those there previously, and the precise beam steering capabilities of CAL allowed us to tailor exact coverage to maintain high levels with minimal spill outside the circle," said Cassler.
Because CAL connects directly to the AVB network, "we could minimize the size of new conduit we had to run out to the speaker locations," he said.
Reliability and durability also were factored into the decision, said Cassler, as the loudspeakers would remain in place year round, fully exposed to the searing summer heat, thunderstorms and icy winters of the Midwest.
Audio and video programs and show control commands originate from computers in an equipment room located below the central monument. In addition to the AVB network switch, the control room also houses a GALAXY 816 network platform and an RMServer for remote system monitoring.
Video from the media servers is carried by a licensed 80 GHz wireless link to projectors on adjoining rooftops.
The AVB-networked system of CAL 32 loudspeakers affords flexibility in tailoring the system for different uses and different audio effects, said Cassler.
"Because each loudspeaker can be addressed individually, I have the capability of doing 24 discrete mixes plus a sub effects mix. We can really do anything we want. For example, when the Indy 500 resumes, we could do a program with car sounds zooming around the circle."
As senior VP of marketing and events for Downtown Indy, Inc., Bob Schultz had a major stake in the impact of "Shining a Light" as a technology showcase for the city.
"I had been out on the circle for various tests of the video and lighting prior to public launch last fall, and I remember the first time I heard the sound kick in," he said. "The high-quality sound and the vibrating bass created an overwhelming experience for all who had gathered."
Schultz is equally pleased with how well the sound is confined to the viewing area.
"Running a high-power audio and video presentation outdoors in a concave, circular environment usually would create an echo sensation, but that has not been the case here," he said. There is power in those speakers, but apparently it is well harnessed and directed."
Heading the "Shining a Light" team for Dodd Technologies was owner and president Mark Dodd, with producer/production designer Andy Meggenhofen tasked with overall supervision of AV system design and content integration.
Terry Linger and Conrad Piccirillo of Indianapolis-based Innovative Edit were principally responsible for program content creation. Events director Courtney Howell Rissman coordinated with Bob Schultz on behalf of Downtown Indy, while USAF Brigadier General (Ret.) J. Stewart Goodwin represented the Indiana War Memorials Commission throughout the project.
"Shining a Light" was funded in large part by a grant from the Lilly Endowment.
People and Places
ClearOne Taps Craig Paller for Senior Director for Sales Development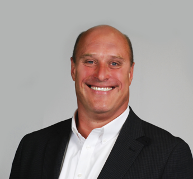 ClearOne this week announced the appointment of Craig Paller as senior director for sales development.
Paller will be dedicated to seeking out new partnerships and creating further inroads for ClearOne to support a wider variety of partners and end-users. He joins ClearOne with over 20 years of professional AV experience.
He has held leadership positions with Harman Professional, Listen Technologies, and Shure, Inc., and most recently served as GM, Americas and Global Business Development for Music Tribe.
Kramer Welcomes Patrick Birch as Regional Sales Manager for the West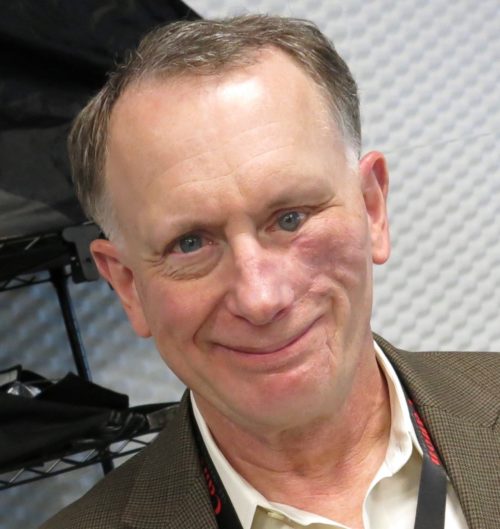 Kramer Electronics US this week announced Patrick Birch has joined the company as regional sales manager for the western U.S. region: Washington, Oregon, California, Idaho, Montana, Wyoming, Colorado, Utah, Nevada, Arizona, New Mexico, Hawaii and Alaska.
Birch has previously covered the 13 western states for Epson and Canon, selling multimedia projectors the past 21 years. His other previous roles include working for AV integrators and distributors in sales, marketing, and management positions.
PSNI Global Alliance Welcomes IVCi to its Global Member Portfolio

PSNI Global Alliance this week announced collaboration specialists IVCi as its latest member in North America.
Established in New York state for over 25 years, IVCi joins PSNI's global portfolio of members and partners with experience in collaborative AV, from synergy in the office boardroom to engaging lecture theatres in Universities and connected campuses.
AES Announces Results of 2020 Elections
The Audio Engineering Society has announced the incoming officers and governors following the 2020 board of directors and board of governors elections. The society's membership has elected Joshua Reiss as president-elect, Marina Bosi as treasurer-elect and re-elected Valerie Tyler as secretary.
Additionally, Alex Kosiorek has been re-elected as VP Western Region, USA/Canada; Gabriel Herman has been elected as VP Eastern Region, USA/Canada; and Elena Prokofieva has been elected as VP Northern Region, Europe. Newly elected Governors are Brad McCoy, Paul "Willie Green" Womack and Jun Yamazaki.
All those newly elected will begin their terms on Jan. 1, 2021 except for Marina Bosi, who will immediately assume her one-year role as treasurer-elect, then become treasurer.
Technomedia Wins Three 2020 Thea Awards from Themed Entertainment Association (TEA)

Mood Media's specialty division Technomedia has won three 2020 Thea Awards from the Themed Entertainment Association (TEA).
The 26th Annual Thea Awards credit Technomedia among the industry-leading companies involved in the following selected attractions: Hagrid's Magical Creatures Motorbike Adventure (Universal), Millennium Falcon: Smugglers Run (Disney Parks), and Star Wars: Galaxy's Edge (Disney Parks).
The TEA Thea Awards are internationally recognized as a symbol of excellence and innovation in the global visitor attractions industry, including theme parks and attractions, museums and exhibits, world expo pavilions, destination attractions, breakthrough technology, connected immersion, event spectaculars, cultural attractions and brand experiences, as well as individuals.
Watchfire Signs Announces Scholarship Winner For Student Creativity
Watchfire Signs this week announced the first winner of its annual Fired Up Watchfire Scholarship, which recognizes a high school student who develops inspiring content for a high school Watchfire video scoreboard or display.
Joseph Bunton, a senior at Danville High School, Danville, Ill., was awarded the $500 scholarship in recognition of the hype videos he produced for the Danville High School Varsity Basketball team.
In addition to hype videos, Bunton has produced game content, GIFs and other short videos to keep the crowd excited. He plans to study video arts at Missouri State University in the fall.
LenelS2 and FLIR Systems Support Healthy Workspaces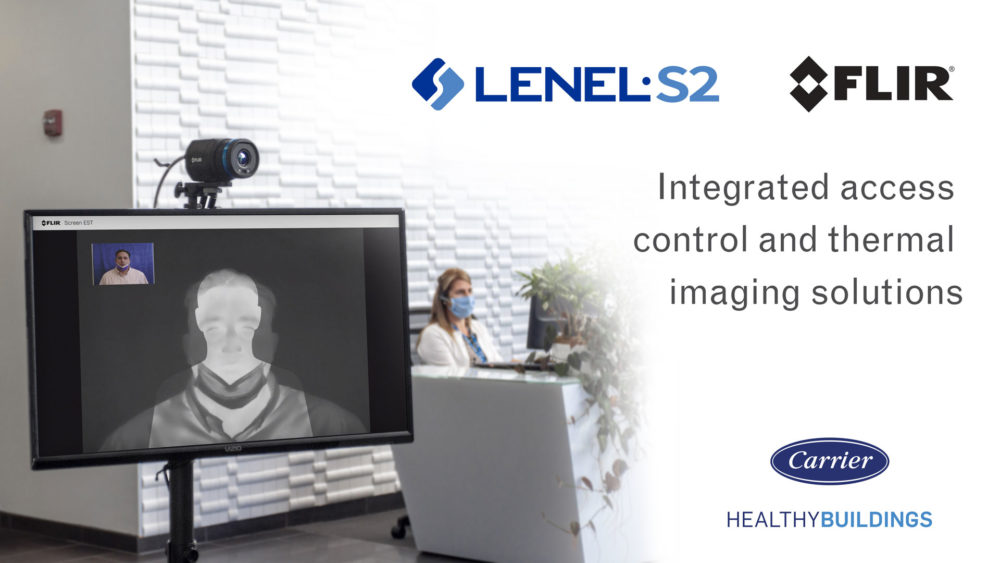 LenelS2 and FLIR Systems, Inc. this week announced they had signed an agreement to integrate select FLIR thermal cameras with LenelS2's OnGuard access control system.
The integrated, non-contact solution joins the Carrier Healthy Buildings Program suite of offerings to support reopening and to assist in slowing the spread of COVID-19 and possibly other viruses in the workplace through thermal screening.
LenelS2 will offer integrated thermal imaging screening and access control solutions to identify individuals with elevated skin temperature and apply customizable access control parameters to allow or deny entry.