AV News to Know June 19, 2020: New Products, Cool Projects and People in New Places
In this week's edition: Beyond the InfoComm 2020 Connected show floor, staying connected in rural N.H. and Unified Technology Systems rebrands.
Leave a Comment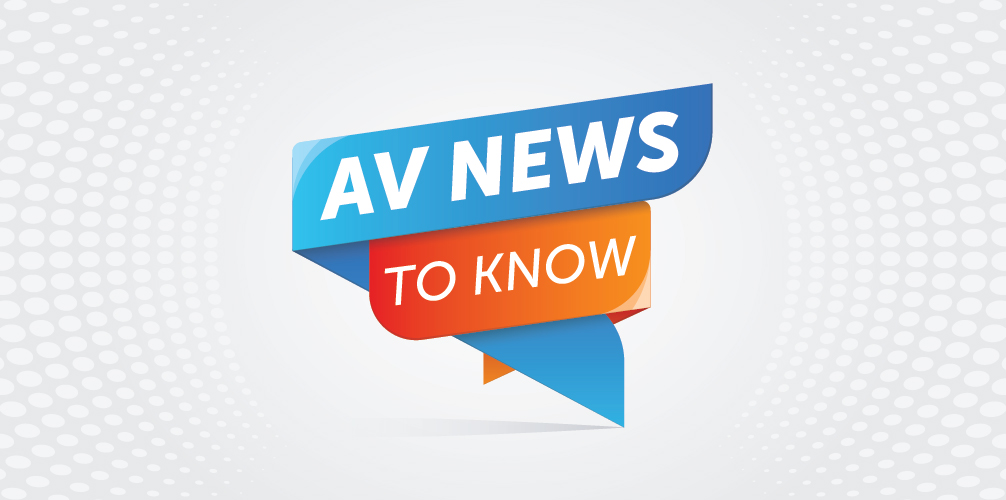 Here's a closer look at some of the AV news, products and projects you might have missed this week. We call it AV News to Know:
New AV Products
22Miles Delivers Protection-as-a-Service Digital Signage Solution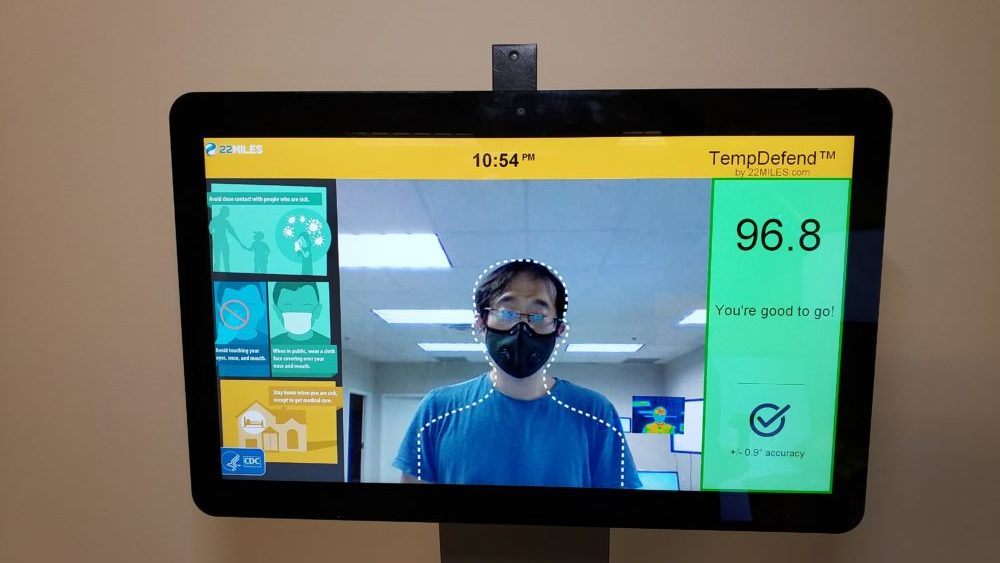 22Miles this week launched its first Protection-as-a-Service (PaaS) solution. TempDefend is a protective digital signage communication and direction tool that provides a building's first point of communication and management in the prevention of viral spread.
Using 22Miles's thermo-sensing technology, TempDefend couples camera hardware, facial and body temperature detection software, integrated sensors and machine learning algorithms for existing or new digital signage displays.
TempDefend delivers voice instructions to direct individuals into a camera frame, allowing the thermal sensor technology to scan their temperature from up to four feet away.
Johnson Controls Launches Smart Thermostat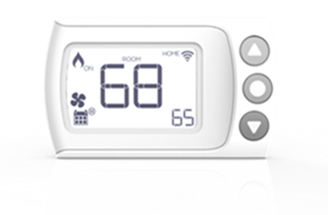 Johnson Controls this week announced the latest addition to its suite of LUX Products: the LUX CS1 smart thermostat. When paired with the LUX App, the LUX CS1 provides features for effortless comfort, control and savings.
Users can download the LUX App from their smartphones to monitor and adjust the LUX CS1 from anywhere at any time. The app is compatible with the entire suite of LUX smart thermostats including the LUX KONO and LUX GEO.
Mechdyne Collaboration Tool Adds Capabilities
Mechdyne Corporation this week announced that its Software Services business unit has introduced Meeting Canvas 3.0, a software platform that enables multidisciplinary collaboration and data-driven decision-making.
Meeting Canvas unifies access to content and data sources and presents them in contextual ways across any display system. This collaboration tool integrates multiple sources of content, enables digital sticky notations and dynamic mark-ups in real-time, and caters to continuous team workflow activities.
LG Transparent OLED Touch Display Elevate Engagement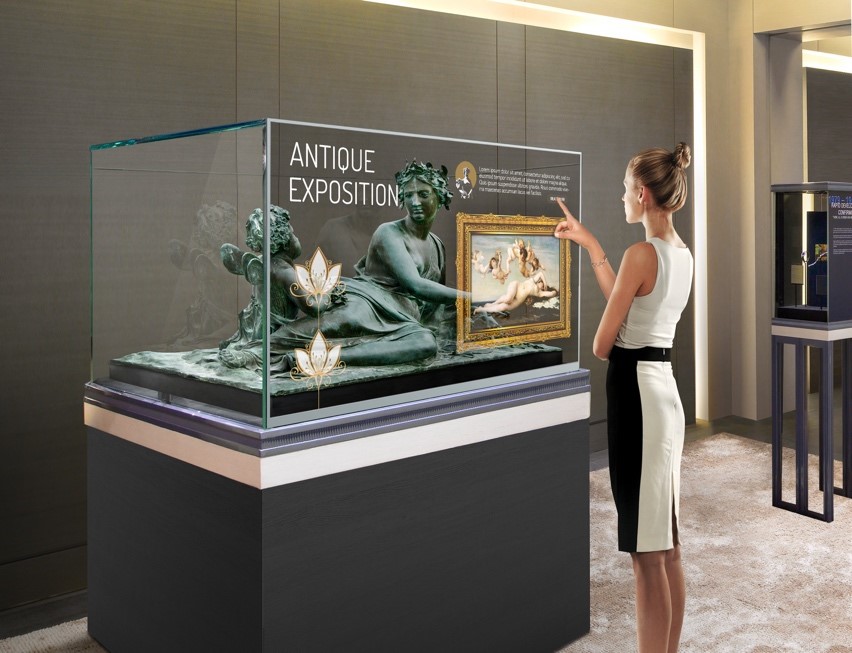 LG Business Solutions USA has introduced a transparent OLED display with touchscreen technology for a digital signage experience that blends in with its environment.
The new 55-inch LG Transparent OLED Touch Display, (model 55EW5TF) uses projected capacitive (P-Cap) film technology for a highly responsive, accurate touch experience while still allowing significantly greater transparency than conventional transparent LCD displays.
Videotel Uses QR Code for Touchless Interactive Technology
A new solution from Videotel Digital is transforming touchscreen signage into a touchless alternative. Consumers can now view and manipulate a signage display with the scan of a touchscreen's QR code. Customers take a picture of the code, and the screen automatically transfers to their smartphone.
It's then used to navigate the touchscreen without actually touching it. To limit physical contact, product information, discount coupons, interactive product demos, and something as integral as a restaurant menu are now controlled on a mobile device in real time.
A dedicated website gives onsite customers mobile access to everything on the screen.
Sennheiser Introduces TeamConnect 2 Mic Array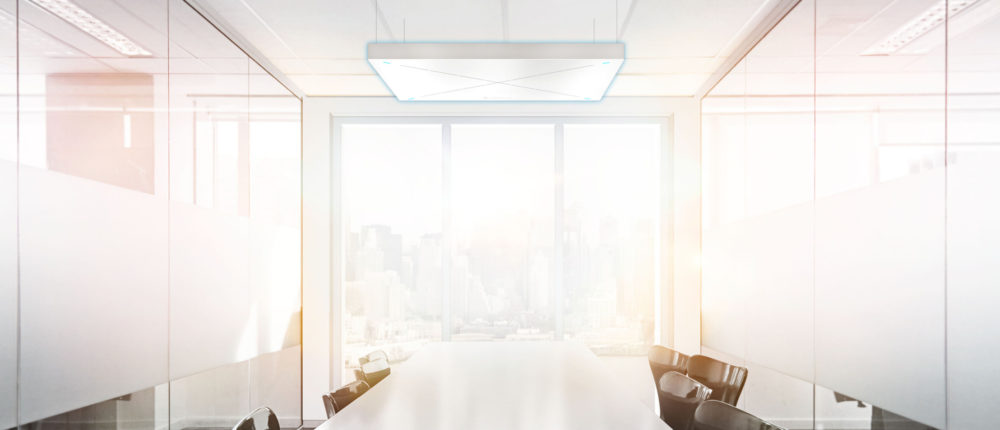 Sennheiser recently launched the TeamConnect Ceiling 2 microphone array, which is designed for ceiling installation and can be integrated into rooms to ensure participants' contributions are transmitted regardless of their positions in the room.
With its 28 condenser capsules that are linked via DSP matrixing, TeamConnect Ceiling 2 covers the entire room. The signal processing takes place within the microphone housing itself.
Dependent on the signal level, the ceiling microphone recognizes where the speaker is located in the room and "focuses" on the corresponding area in the form of a beam. Other areas are attenuated accordingly.
CDS Adds Anti-Bacterial Films to Touchscreens
Crystal Display Screens now offers silver nanoparticle coating protection on its touchscreen displays in two formats: as a new build with the coating applied to the surface of the glass by the glass manufacturer or as an upgrade added to the screen or monitor.
The CDS-ABF film is a 0.12mm thick including base silicone adhesive, PET layer and surface hard coat layer with silver nanoparticles. Each film is cut to the exact shape and size of the screen and can include radiused corners, cutouts etc.
WorldStage and Intrepid Studios Launch Extended Reality Stage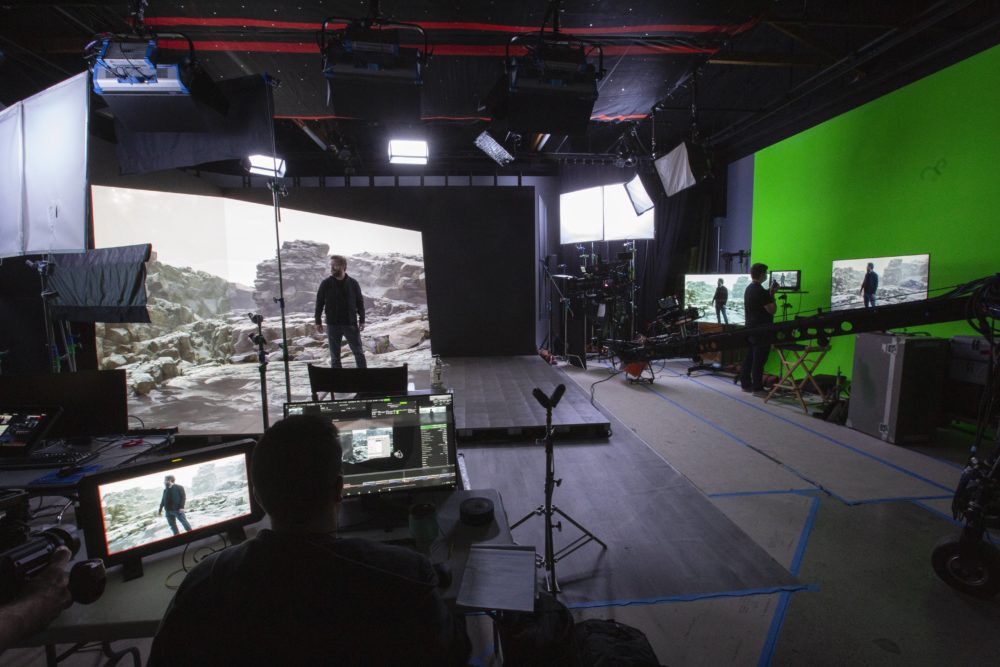 WorldStage and Intrepid Studios have joined forces to open the highest-resolution Extended Reality (xR) production stage ever built and the first and only facility available in northern California.
Located at Intrepid Studios' 12,000-square-foot production and post-production facility in San Rafael, Calif., xRStage-SF brings next-generation creative capabilities to content creators in the virtual event, corporate, broadcast and film production communities.
xR combines high resolution LED video walls and an LED floor with 360 degree virtual backgrounds that are rendered in Unreal Engine or Notch content environments and then tracked, composited, and recorded in real time to create immersive experiences.
Elo Announces New Huddle Room Solution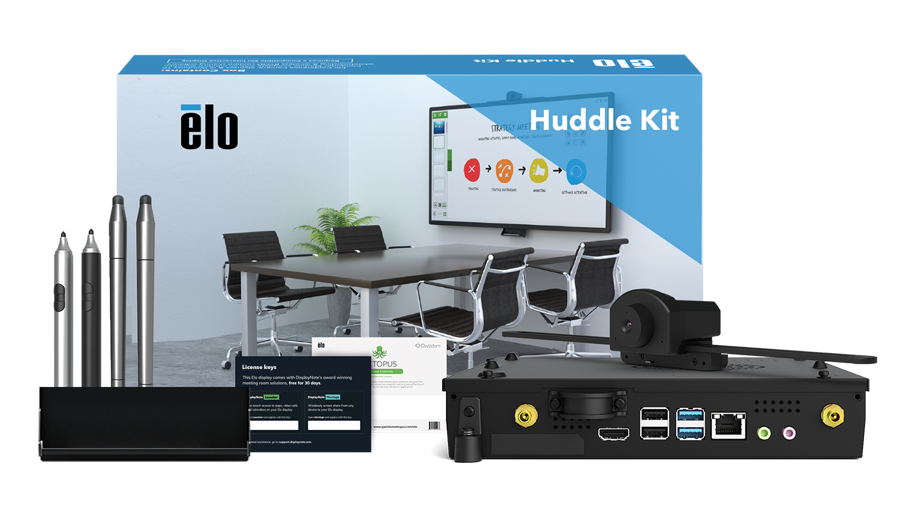 Elo this week announced its new Huddle Kit, an accessories bundle that pairs with Elo's 4K interactive displays to provide a collaboration and video conferencing solution for businesses.
The Huddle Kit solution provides an open collaboration technology platform supporting enterprise applications and third-party video conferencing software, including Microsoft Teams, Zoom, Cisco Webex, GoToMeeting and BlueJeans.
Audio Visual Projects
Shanghai's National Exhibition and Convention Center Upgrades to HARMAN Professional Solutions Audio Systems
Shanghai ACE, a branch of ACE (International) Co., Ltd, recently installed an end-to-end HARMAN Professional Solutions networked audio system at the National Exhibition and Convention Center complex.
At 15.8 million square feet, the National Exhibition and Convention Center (NECC) in Shanghai is the largest convention facility of its kind in the world. The complex has a four-leaf-clover shape, with four main exhibit halls totaling 5.4 million square feet branching off from a central plaza.
In preparation for the inaugural China International Import Expo, an international trade fair proposed by Chinese President Xi Jinping, the facility underwent extensive renovations in 2018. The NECC hired HARMAN distributor Shanghai ACE to upgrade the facility with a complete HARMAN networked audio solution including JBL loudspeakers, Crown amplifiers, dbx and BSS signal processors and Soundcraft mixers.
"Due to the rigid security of state leader conferences, there were strict requirements for the renovation project of the National Exhibition and Convention Center," said a spokesperson at Shanghai ACE. "We designed the HARMAN audio system to meet the toughest standards with excellent performance and high flexibility.
"This audio system will continue to deliver premium audio quality for many more large-scale conferences and exhibitions," the spokesperson said.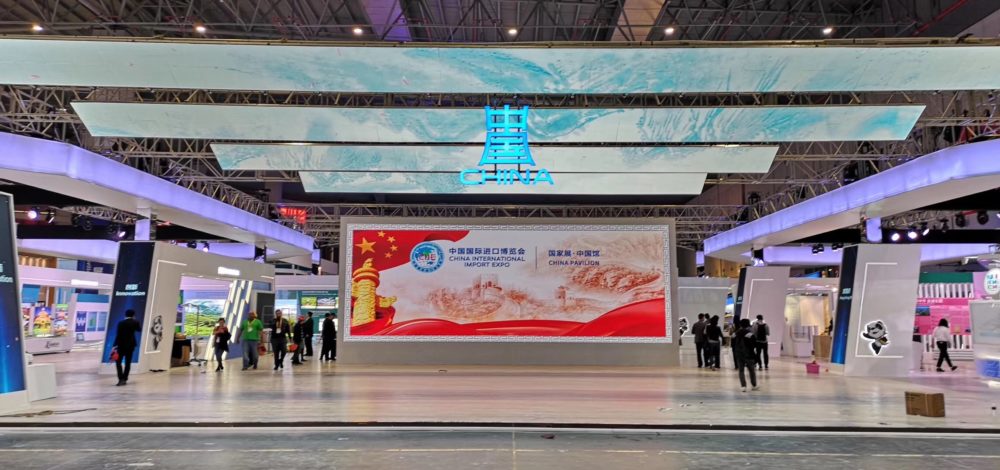 Shanghai ACE installed a wide range of JBL loudspeakers suited to different roles. The main sound systems in the exhibition halls are comprised of VRX and VTX Series line array elements. Additional sound reinforcement is provided by JBL AM Series loudspeakers with switchable bi-amp/tri-amp design.
CBT Series column loudspeakers utilize Constant Beamwidth Technology, LSR Series nearfield monitors provide accurate sound for mixing and reference. For outdoor sound reinforcement with wireless flexibility, Shanghai ACE provided JBL EON 600 portable PA systems with Bluetooth connectivity.
Shanghai ACE provided 36 network-connected Crown I-Tech amplifiers and 26 DCi Series models, which deliver strong signal with clean headroom to all loudspeakers. To optimize the sound of each array and protect the loudspeakers, Shanghai ACE installed dbx loudspeaker management systems throughout the facility.
The entire system is connected by a network of BSS BLU-800 and BLU-100 signal processors, which perform complex signal routing via high-speed CobraNet and Dante protocols. A total of 18 Soundcraft mixers allow sound professionals to easily mix audio for large-scale events with dozens of analog and digital inputs and an intuitive, hands-on user interface.
WilsonPro Fleet Cell Signal Booster Helped First Responders in Rural New Hampshire
First responder Matt Champagne, a lieutenant on the Lisbon Volunteer Fire Department and EMS, serves a rural community in New Hampshire. Specially trained as an EMS provider, he responds to a variety of emergency situations, including car accidents, house fires, medical emergencies, and more.
When they aren't on urgent calls, Champagne and his team also offer emergency standby services, working concerts, snow machine races, and other community events.
Getting reliable cell coverage in rural areas of New Hampshire is a challenge. The mountainous terrain is a natural signal blocker that interferes with cell reception between mobile phones and cell towers. As a result, cell service is often nonexistent or intermittent and dropped calls are frequent.
Champagne is often frustrated with the inability to connect with dispatchers, hospital personnel, and patients' family members due to poor cellular connectivity. Although officers carry pagers that operate on a VHF frequency used in rural two-way radio systems, they don't always work.
"Your signals are definitely hit or miss," said Champagne. "You could be at one part of our main street and have a bar or two, maybe if you're lucky, and then you move 10 feet to one point or the other and it just drops off completely. So, it's very spotty service at best. One of the towns that we go to has zero cell service no matter where you go."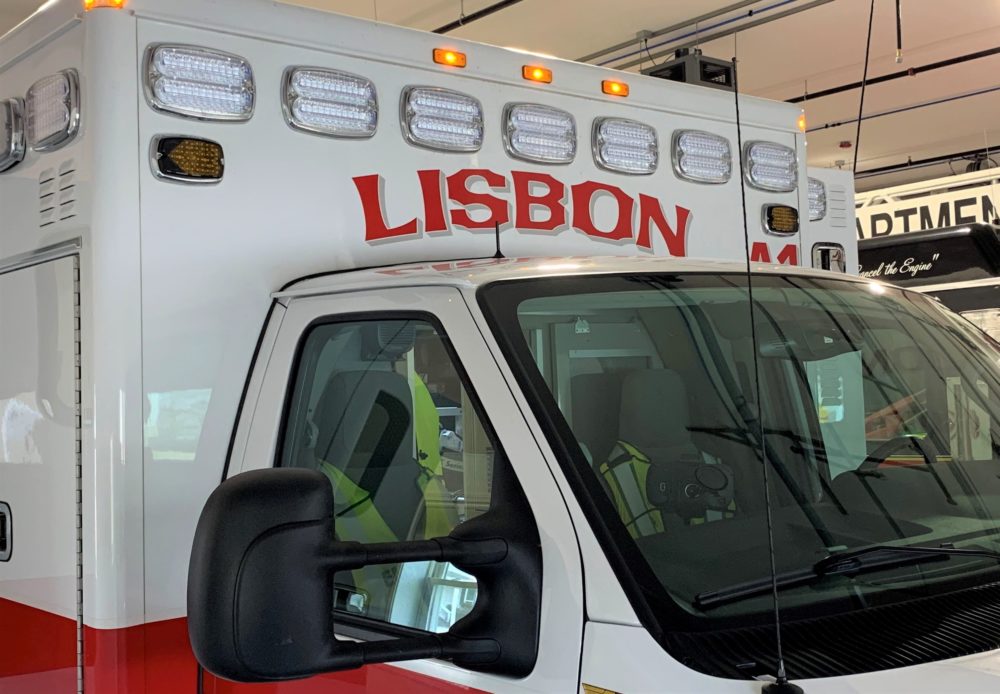 A specific challenge that Champagne faced was the inability to provide vital information to hospitals quickly. Hospitals typically request that first responders send patient information, such as EKG data and vital signs, as soon as it is collected on the scene.
He couldn't begin the process of transmitting the data until he arrived at a location where there was adequate cell service. Driving to another location to get cell reception delayed the patient's ability to get the best medical care possible.
Champagne was unable to make a call due to weak cell signal. Dispatch wanted to provide information about the location of a house key that was needed to gain access to a locked residence, but they were also apprehensive about conveying the confidential information.
The dispatcher requested that the EMT call in using a cell phone to obtain that information, but at that moment, there was no cell coverage.
For Champagne's demands as a firefighter and EMS provider, a weBoost fleet cell phone signal booster was the ideal solution. His in-vehicle booster helps him stay connected in the locations served by his fire department where cell signal is weak, especially in remote and rural areas.
"Just the ability to sit in the truck and be able to call the hospital, there are medical controls, so if we have questions as EMS providers, we can call them and get guidance," he said. "Being able to have that booster just to get a call out is nice."
Champagne also explained how his cell phone signal booster will support future processes. In his role as a volunteer firefighter, he is starting to implement preplans, which saves time and assists with preparation. This includes immediate on-scene assessments.
Using an iPad, he can determine what type of sprinkler system is in place, and the location of gas shutoffs, emergency exits, and electrical panels. Accessing that information in time-critical situations requires strong cell coverage as well.
"It's allowed us more opportunities to improve patient care," said Champagne. "Patient care and first responder safety are really the two key things that it's helped with."
People and Places
Unified Technology Systems, Inc. Announces Rebranding to Solutionz, Inc.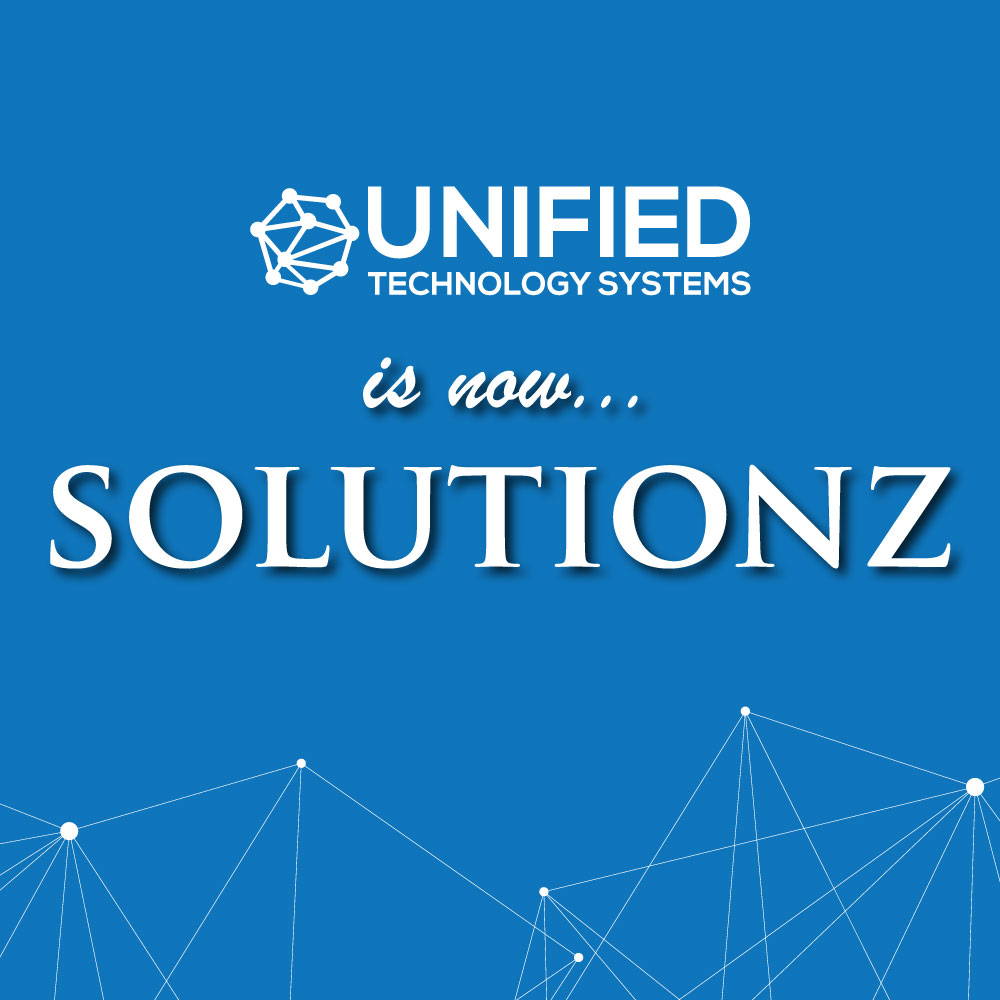 Unified Technology Systems this week completed the extensive rebranding effort as part of the company's acquisition by CI 2019 Integrator of the Year Solutionz, Inc.  At the heart of this rebranding is a change of the company name to Solutionz, Inc., an update to the corporate logo and website and an expanded portfolio of AV offerings.
Solutionz, Inc. announced the acquisition of Unified Technology Systems late last year.
Audio-Technica Announces Two Appointments to Product Management Team
Audio-Technica U.S. this week announced two appointments to its product management team.
Kurt Van Scoy has been appointed executive director of product management for ATUS. He will be responsible for directing the product development/management efforts at ATUS and oversee the ATUS quality control department. Van Scoy is returning to the ATUS team, after four years serving A-T as global product manager, based in Japan.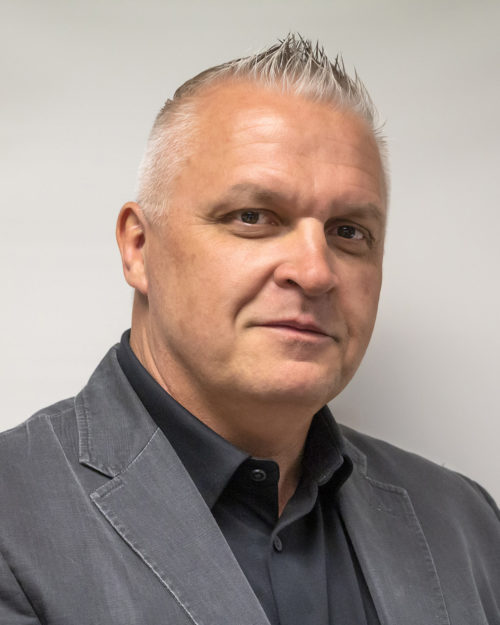 Gary Dixon has been promoted to the position of product manager for ATUS. In his previous position as sales engineer, installed sound, Dixon served as a technical resource for the Audio-Technica sales channel in the broad contractor market (installed sound contractors, consultants and architects).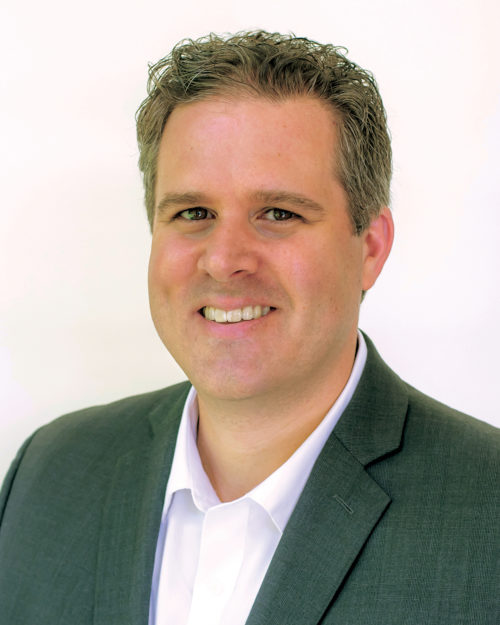 Diversified Partners with PointGrab on Smart Sensing Solutions
Diversified this week announced the launch of a strategic partnership with PointGrab, a machine learning and computer vision PropTech company that provides smart sensing solutions to the building automation industry.
PointGrab's flagship product, CogniPoint, is a facility management sensing solution that offers insights into occupants' behavior and space utilization without compromising individual privacy.
Audinate Announces Authorized Implementer Program
Audinate, developer of the Dante AV networking solution, has announced a new Authorized Implementer Program for manufacturers seeking to fast-track the development of new Dante AV products.
The Authorized Implementer Program is ideal for manufacturers seeking to quickly add Dante AV-based products in the shortest possible time. The program gives manufacturers access to turnkey ODM products such as full-featured PTZ cameras and receive/transmit AV-over-IP video endpoints that can be "white-labeled" with the manufacturer's brand.
They also get immediate expertise in developing new video products, such as hardware design, software development, supply chain management and regulatory compliance.
Working with a Dante AV Authorized Implementer, manufacturers get a head start towards getting a product to market using a base design which can be customized to suit their unique requirements.