AV News to Know Oct. 23, 2020: New Products, Cool Projects and People in New Places
In this week's edition: LG releases ergonomic workstation monitors, The Roxy Hotel gets audio overhaul and USAV expands international partner program.
Leave a Comment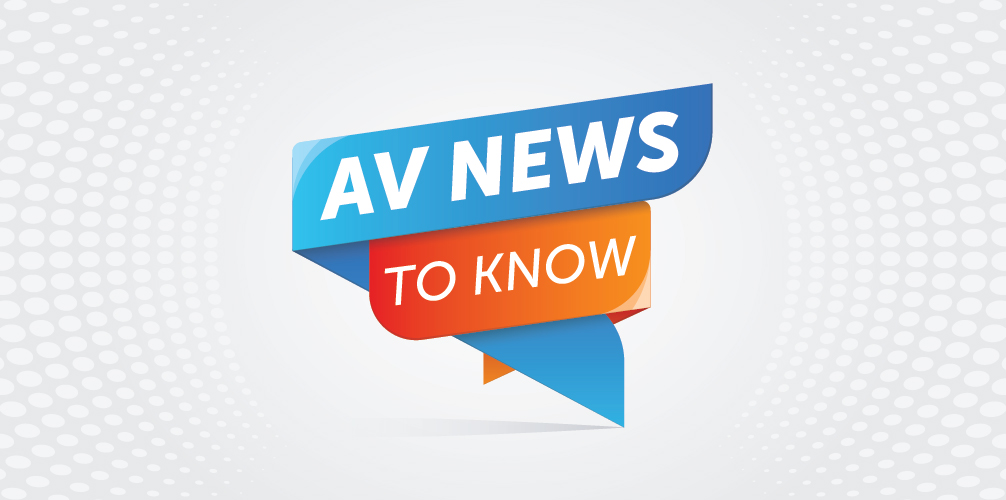 Here's a closer look at some of the AV news, products and projects you might have missed this week. We call it AV News to Know:
New AV Products
22Miles TempDefend Now Available on Elo Platform
22Miles this week announced integration with Elo as a recommended hardware solution for deployment with 22Miles TempDefend software.
The combined solution including Elo I-Series touchscreen computers, mounting solutions, Temperature Sensor Pro, EloView and 22Miles software self-service thermal detection capabilities to enterprise, hospitality, education and transportation, among other markets.
Shure Introduces Duraplex Subminiature Microphone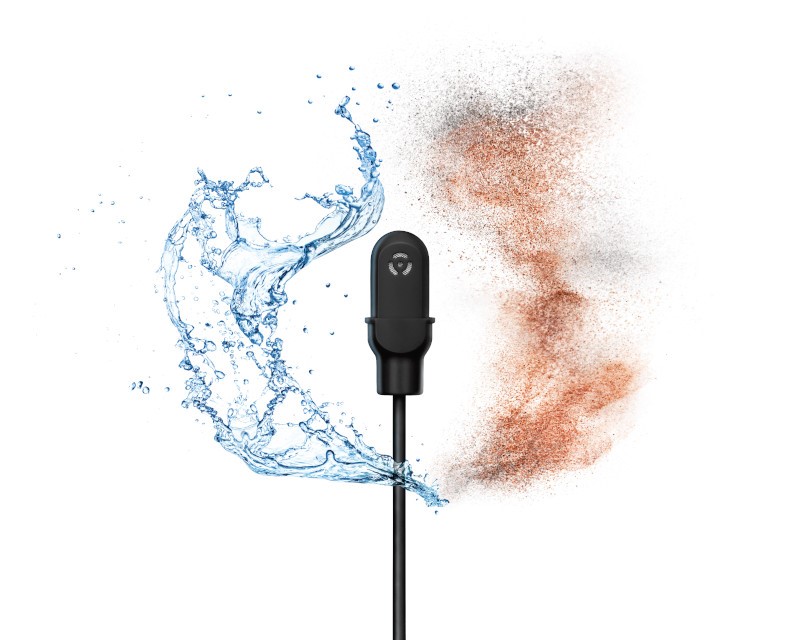 Shure this week unveiled DuraPlex, the company's new subminiature (5 mm) omnidirectional lavalier and headset microphone.
DuraPlex boasts Shure's first IP57 certification rating, keeping dirt, dust, water, and perspiration from upstaging the audio. The minimalistic form factor features the same cable durability as TwinPlex, Shure's line of lavalier and headset microphones.
DuraPlex supports the needs of film and television, theater, broadcast and corporate presentations. The line consists of the DL4 omnidirectional waterproof lavalier microphone and the DH5 omnidirectional waterproof headset microphone.
LG Debuts Ergonomic Workstation Monitors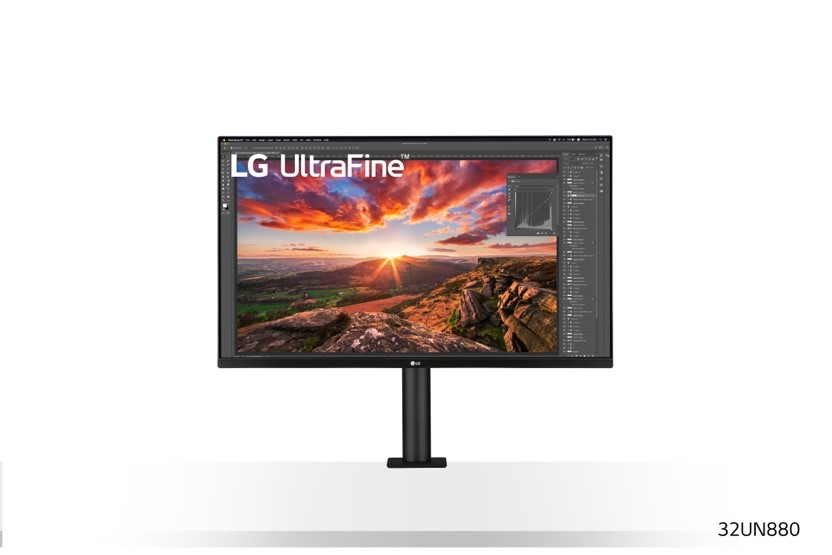 LG Business Solutions USA has introduced a new family of ultra-high-definition workstation monitors designed for maximum flexibility and optimal ergonomics in today's ever-evolving workspaces.
The LG UltraFine Ergo monitors help maximize desk space in work-from-home, office, cubicle, classroom and laboratory environments while giving users control over screen position to ensure a comfortable, sustainable computing experience.
JBL Professional Introduces IRX115S Powered Subwoofer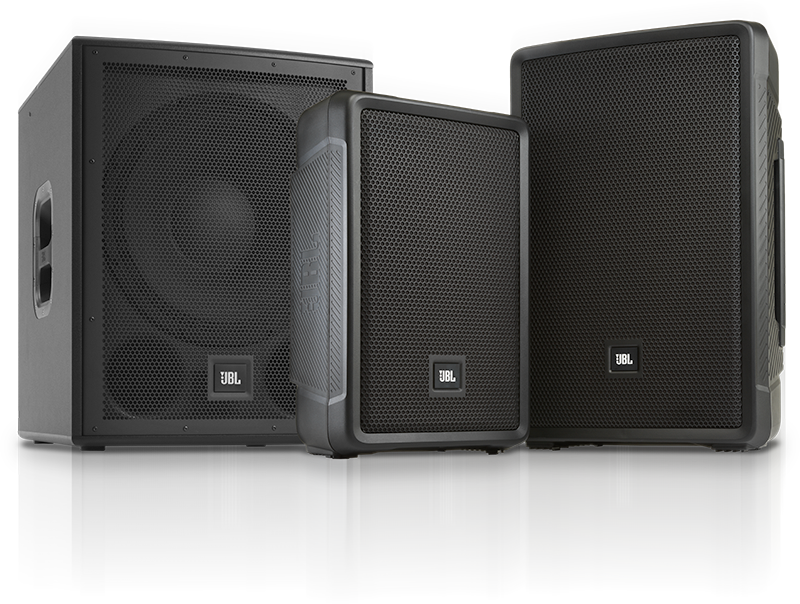 HARMAN Professional Solutions this week introduced the JBL IRX115S powered subwoofer.
The JBL IRX115S powered subwoofer, the newest member of the JBL IRX Series, draws from JBL's top professional touring technologies to deliver superior sound without the guesswork, thanks to its custom driver and amplifier designs; tuned, ported enclosure; and built-in crossover and polarity settings.
It adds up to 128 dB of low-frequency coverage in a rugged, compact cabinet weighing 65 pounds.
Audio Visual Projects
Roxy Hotel Keeps the Music Cool with Genelec
Formerly known as the Tribeca Grand Hotel, the Roxy Hotel is a four-pearl, 201-room property in the heart of Manhattan's Tribeca neighborhood. It's hip and cool – amenities include an in-room pet goldfish (on request) and free loaner bicycles – and multiple bars offer regular live music, including a jazz club and cocktail lounge.
The newest amenity is a cozy cocktail and dining area under the hotel's marquee, designed for a bite and sip in a pandemic-safe environment.
But the hotel didn't skimp on sound: a pair of Genelec 4430A Smart IP installation speakers were installed there over the summer by integrator Essential Communications, which had earlier installed and then updated the hotel's distributed sound system.
"The Roxy is all about music and all about great sound," said David Schwartz, president of Essential Communications, which specializes in AV for hospitality clients, among others.
Weighing barely 11 pounds, and approximately 11 inches high, seven inches wide and seven inches deep, the Genelec 4430 delivers full-range sound in a compact package, and its weather-resistant finish makes it perfect for covered outdoor applications such as this.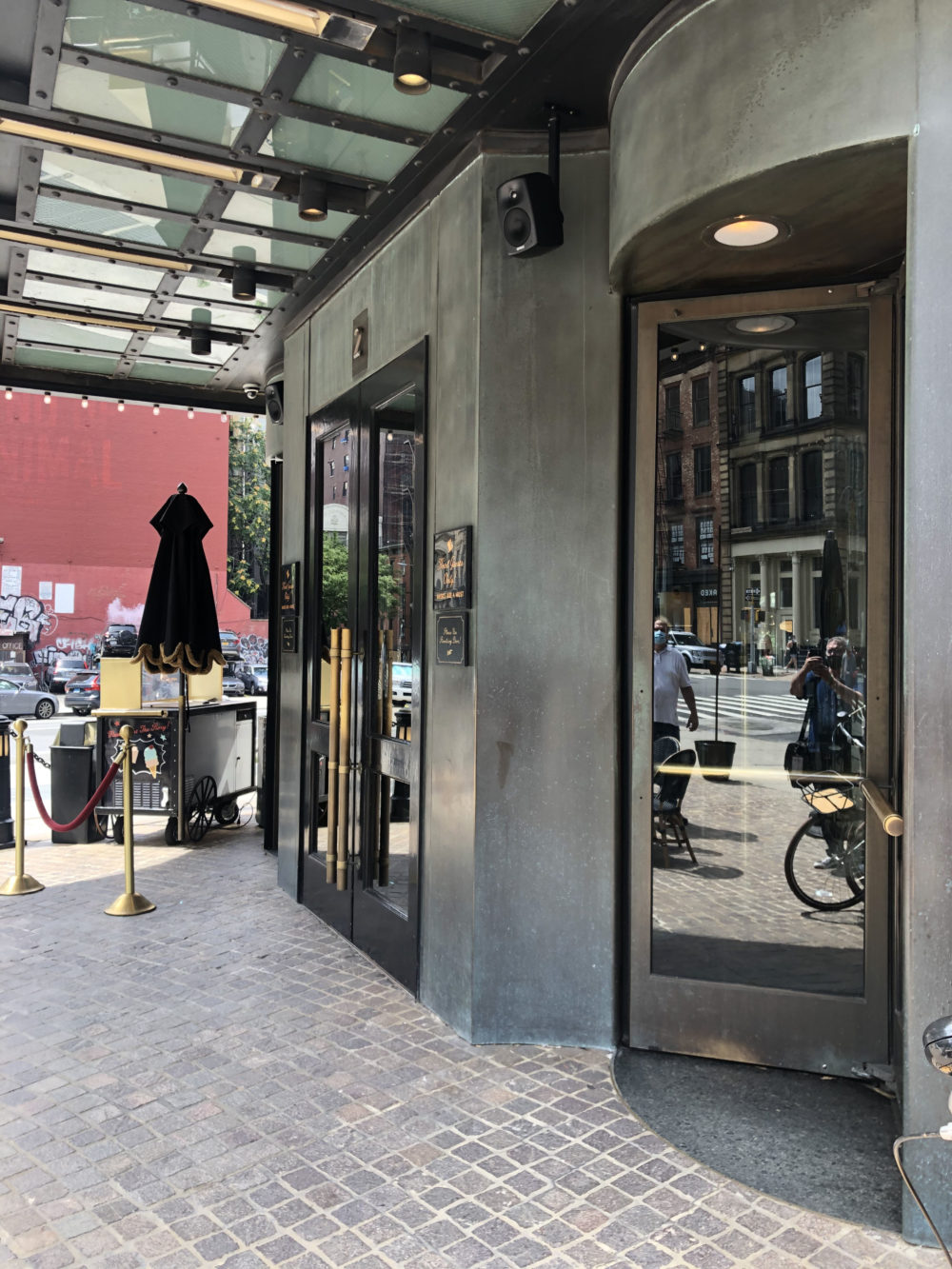 What also caught Schwartz's attention was its inclusion of power-over-Ethernet (PoE) and Genelec's traditional self-powered operation. The 4430A offers power, audio and loudspeaker management via a single standard CAT cable.
"I had been talking about that idea for years, and when Genelec delivered that in the 4430, I knew this was the speaker for this project," he said. Integration of the 4430As with the existing Dante protocol audio transport network "was a simple task," said Schwartz.
"A single cable back to the PoE switch we had installed there, create a zone for it in the sound-system processor, and we were done. And they loved the sound," he said.
"In addition to the level of quality you're getting, you also have to factor in that you don't need to buy and install and wire an amplifier," said Schwartz. "Combined with the PoE connection, everything over one cable, this was a very cost-effective installation. And combined with the great sound, it's a complete winner."
Los Angeles College of Music Welcomes ORIGIN to Campus
Over the summer, Los Angeles College of Music (LACM) renovated the student recording studio at its campus in Pasadena, Calif., and installed a new 32-channel Solid State Logic ORIGIN analog in-line mixing console, completing the project in time for the fall 2020 semester.
The studio will be used by faculty member Andrew "Mudrock" Murdock, known for his work with Godsmack, Avenged Sevenfold and others, to teach students the fundamentals of audio engineering and production.
The ORIGIN console — which was acquired from Westlake Pro — has all the necessary features and functionality for teaching mixing console signal flow and routing, says Murdock, who has been teaching at LACM since 2011.
"The routing is really ingenious," he said. "It's got 16 buses—which is plenty these days—that feed eight stereo subgroups, which you can treat as mono or stereo. Instead of having a routing switch for each subgroup, there's a single Route button on each channel.
"You push the button, the light turns blue, then you push the button next to the subgroup master you want to assign it to. That works super well," said Murdock.
The in-line desk features three inputs—mic, line and monitor—on each channel, he continues, and offers flexible fader flip switching to assign various functions to the large or small faders, including the channel insert and direct output paths.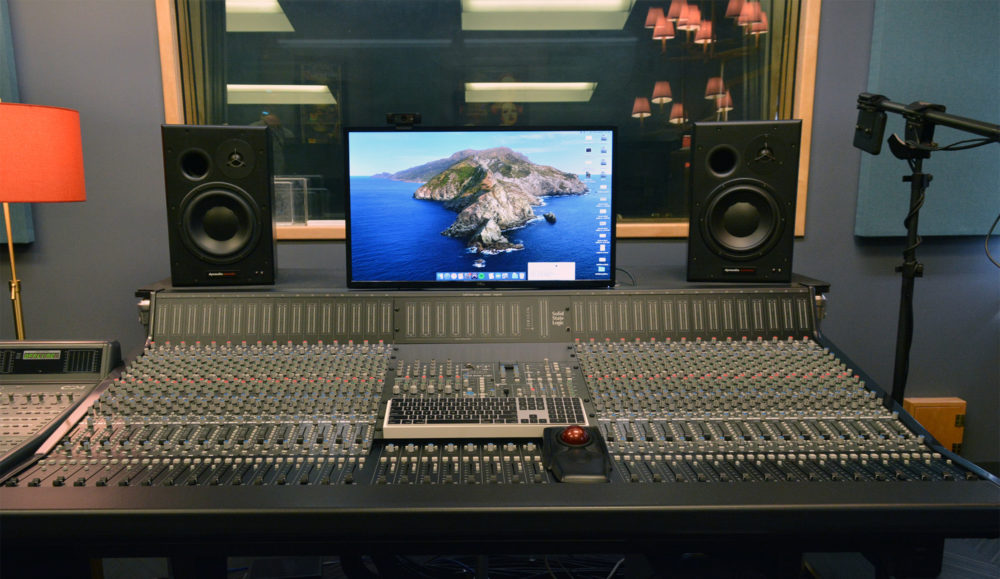 "You can also control all the cues and all the auxes individually. They've really thought about everything," said Murdock. Installation and setup of the desk went smoothly, he said.
"The way that they've designed it to interface with a D-sub patchbay is really intuitive," said Murdock. "And it comes together really well."
Murdock has a long history with SSL, having mixed numerous records on the manufacturer's consoles at Los Angeles area facilities such as NRG Recording, Larrabee and Track Record Studios.
His discography includes engineering and production credits for his work with Alice Cooper, Powerman 5000 and The Riverboat Gamblers.
The newly renovated Student Recording Studio at LACM is equipped with a variety of outboard analog processing and effects gear.
The control room was already outfitted with a pair of Dynaudio BM15 nearfield monitors and other items, but the school acquired some new pieces during the studio refurbishment.
"We already had a pair of Distressors and A-Designs Pacifica mic preamps," said Murdock. "We bought some Warm Audio compressors and a Klark Teknik stereo graphic equalizer. We've also added one of my Lexicon PCM70s, which is an amazing reverb, and a stereo Yamaha delay."
The main studio at LACM offers an analog/digital hybrid signal flow employing a large-format control surface, so a room centered around an analog console is the logical complement to help prepare the school's students for anything they will encounter in their subsequent careers.
"I'm not an analog snob. I'm also firmly a Pro Tools guy; I've been making records on Pro Tools for 22 years," said Murdock. "But we need to teach students the analog basics. It's not like mixers are going away.
"And learning good signal flow in the analog domain also translates to good habits in-the-box," he said.
"In the Engineering for Producers 2 class, I teach the students how to engineer and record projects onto 8-track tape on an old Tascam 38. You should see the excitement in their eyes when they mic up a whole drumkit and record it onto one track and it sounds huge."
While the all-analog SSL ORIGIN is the centerpiece of the revamped studio, Murdock also teaches elements of digital signal flow.
"There are times when we have an ensemble in the tracking room and we need to provide PA support in there, so I'm teaching that kind of signal flow as well," he said. And we're about to buy a digital snake, because there's a performance hall in the other building.
"We're going to try and send that audio to my room and start recording people's final recitals," he said.
Murdock says that class size is limited to groups of about eight students.
"We want everybody to have a chance in the driver's seat," he said.
People and Places
QSC Welcomes Paul Lee to APAC Sales Team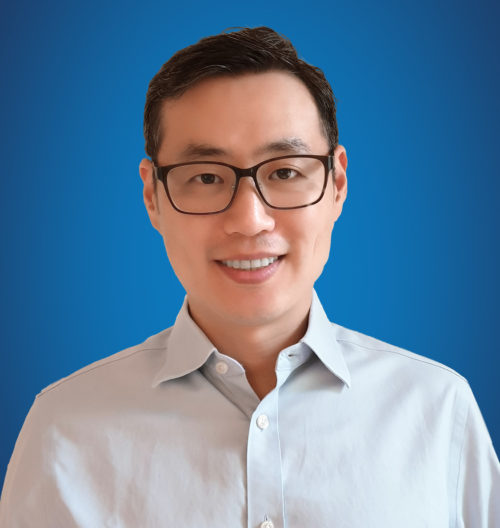 QSC this week announced Paul Lee has joined the company as APAC business development manager for systems. In his new role, Lee will be responsible for growing the systems business in Singapore, Indonesia, Malaysia and Vietnam
In addition, he will work to improve service levels with end users throughout APAC and will work closely to ensure smooth and consistent deployment of QSC solutions with their chosen integration partners.
AVDG welcomes Eric Miga as Director of Engineering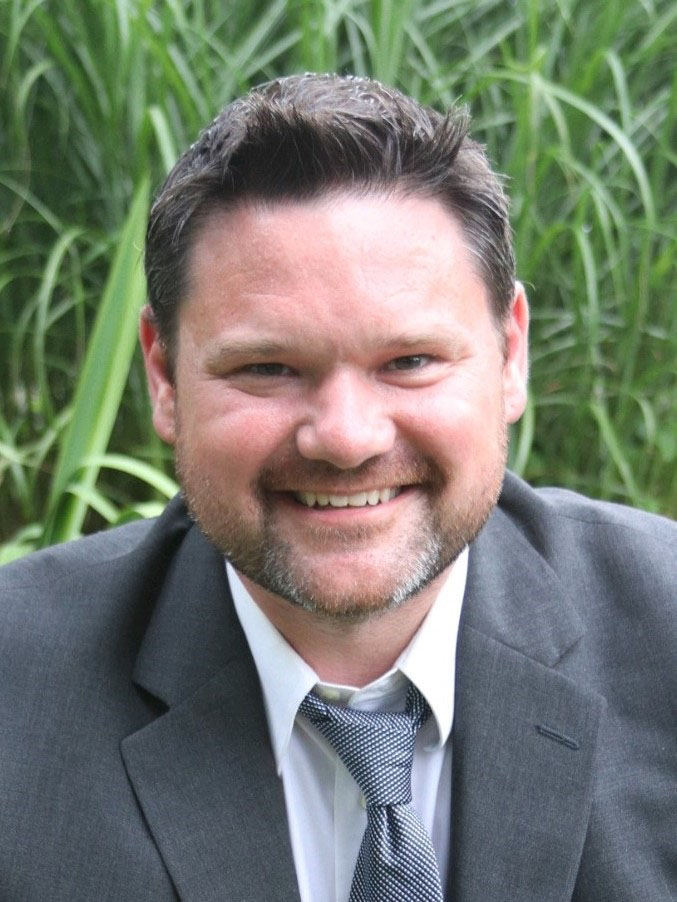 Audio Visual Design Group (AVDG) this week announced the appointment of Eric Miga to the position of director of engineering, where he will play a key leadership role in helping establish and streamline operational standards across the organization's service regions.
In his new position, Miga will lead a national engineering team of 20 design, field, and project engineers, supporting the needs of the various AVDG offices and AV projects. In addition to leading technical efforts, Miga will also be a member of AVDG's leadership team, providing input on long-term organizational strategy and execution.
USAV Adds Dekom to International Partner Program
USAV, a division of PSA, this week announced an expansion of their International Partner Program (IPP) with the addition of DEKOM.
This addition will increase the global partnering opportunities for the USAV national integrators as well as other international integrators. USAV integrators and vendors partners have also formed a special interest group (SIG) focused on the standards of the program.
The addition of DEKOM brings over 30 locations to the IPP.