AV News to Know Sept. 18, 2020: New Products, Cool Projects and People in New Places
In this week's edition: Big names in AV team up, inside the NBA bubble with Riedel and Carousel Industries names chief service officer.
Leave a Comment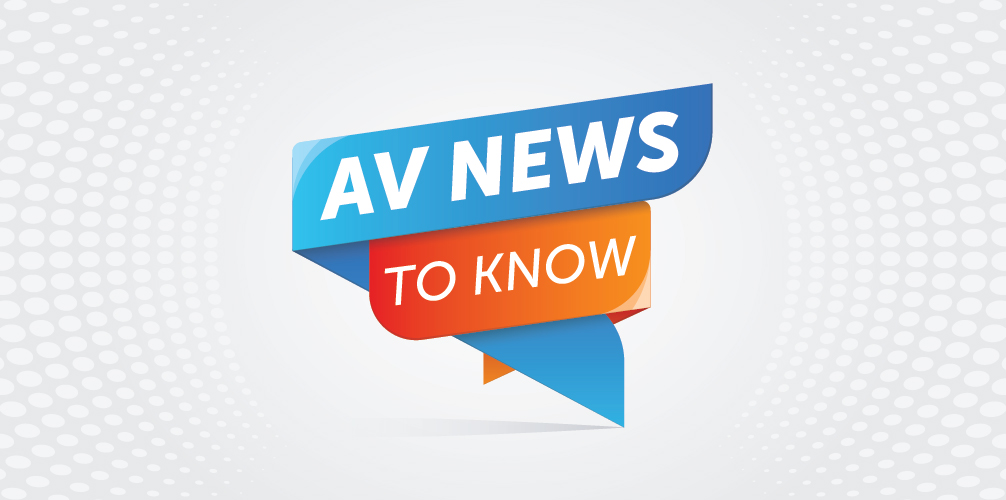 Here's a closer look at some of the AV news, products and projects you might have missed this week. We call it AV News to Know:
New AV Products
BenQ Teams Up with Zoom
BenQ recently announced BenQ large-format displays will now deliver solutions with Zoom Video Communications Inc.
BenQ digital signage and interactive displays will incorporate Zoom to modernize corporate conference rooms and personal offices for interactive telecommunication. BenQ displays with Zoom will enable remote screen sharing, content collaboration and whiteboarding with notes.
Shure Microflex MXN5-C Networked Loudspeaker Certified for Microsoft Teams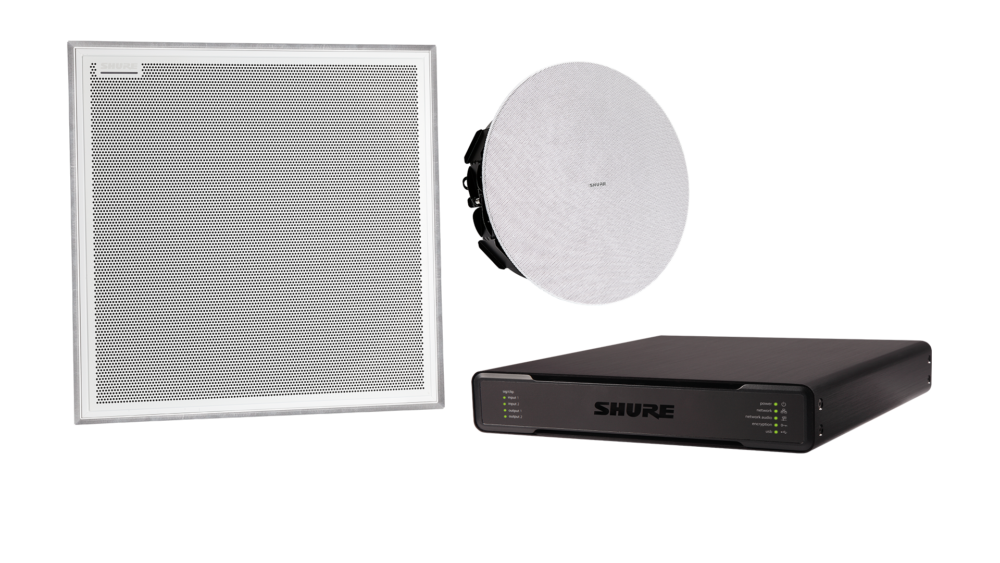 Shure's Microflex MXN5-C networked loudspeaker is now certified for Microsoft Teams.
The MXN5-C joins a portfolio of Shure networked systems products – the Microflex Advance MXA910 Ceiling Array, MXA310 Table Array Microphones and the IntelliMix P300 Audio Conferencing Processor – that are now certified for Microsoft Teams, providing a complete audio signal chain.
The MXNC-5 provides speech reproduction for AV conferencing applications. PoE-enabled with an onboard amplifier and is optimized for installation in drop-ceiling configurations.
Philips PDS Brings Communication, Creativity and Entertainment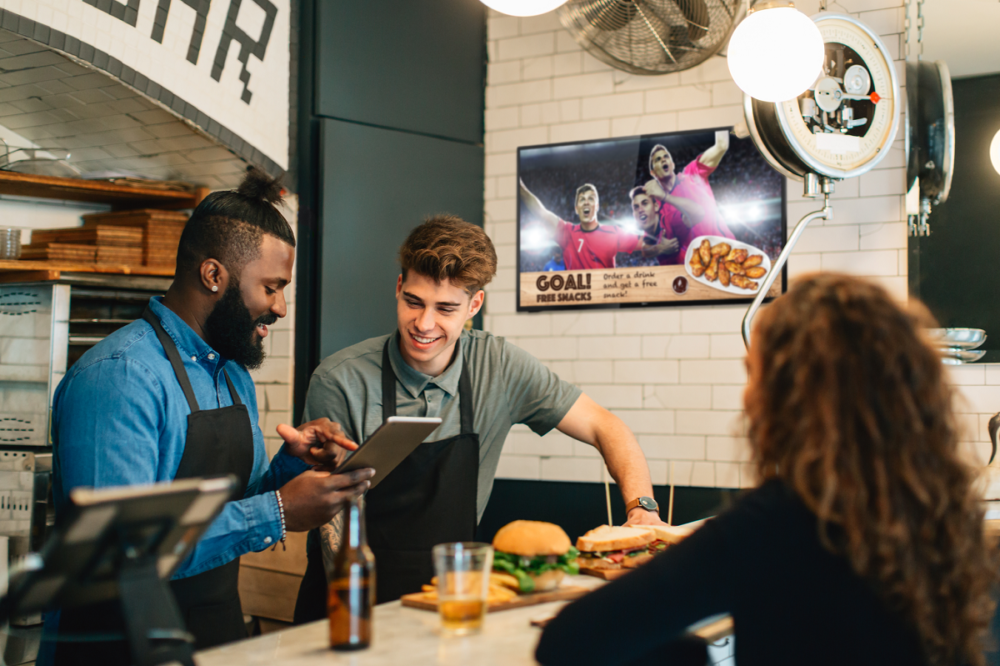 Philips Professional Display Solutions this week announced the availability of its new range of Google- and Crestron-Connected certified B-Line Ultra HD pro TVs for content sharing and customer collaboration in hospitality environments.
First unveiled in February during ISE 2020 in Amsterdam, the new B-Line range provides a range of benefits and dedicated features to help enhance the customer experience, whether that's inside a restaurant, a bar, a small kiosk or entertainment venue.
Extron Shipping 4K/60 HDMI DTP2 Receiver, Switcher with Audio De-Embedding

Extron announced the immediate availability of the DTP2 R 212 and the DTP2 R 212 SA, two next generation DTP2 switcher/receivers with all-new performance and capabilities.
Both models feature DTP2 inputs designed to work with Extron DTP-enabled products for extending HDMI, audio, and control signals up to 330 feet (100 meters) over a shielded CATx cable.
ShowMeCables Releases New Omnidirectional and Rubber Duck Antennas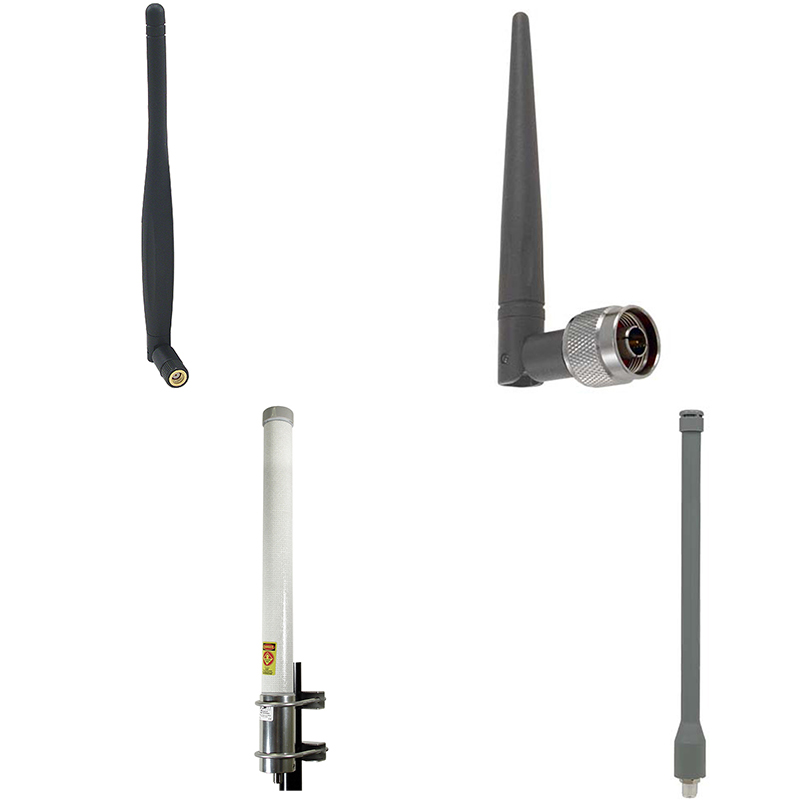 ShowMeCables, an Infinite Electronics brand, is now offering L-com-brand Omnidirectional and rubber duck antennas for IoT and wireless applications and amateur radio.
The Omnidirectional antennas in this new offering include 15 models that cover frequency bands ranging from 2.4 GHz to 5.8 GHz. These antennas boast gain from 2 dBi to 15 dBi and have a 360-degree horizontal beamwidth.
They feature a fiberglass radome, N-female connector and come equipped with a mounting kit.
Audio Visual Projects
Riedel Providing Team Communications Inside NBA Bubble
Riedel's Bolero wireless intercom and Artist digital matrix intercom solutions are providing an extensive communications backbone for the 2020 NBA Bubble in Orlando, Fla.
Located within Walt Disney World, the NBA Bubble is a strict isolation zone created to allow the 2019-2020 basketball season to continue while protecting NBA players from COVID-19.
Firehouse Productions deployed the Riedel solution, which enables officials, coaches, and production personnel to communicate safely during NBA games played in the ESPN Wide World of Sports Complex.
"This was a complex installation," said Vinny Siniscal from Firehouse Productions. "We were able to design a truly elegant and integrated solution that enables crystal-clear communications while also ensuring that officials, coaches, and producers maintain safe distances from each other.
"The ability to add custom logic to the Artist network is a huge plus because it allowed us to build in more redundancy and ensure effective monitoring for the entire intercom ecosystem," he said.
Firehouse Productions' NBA Bubble deployment consists of 12 Riedel Artist intercom nodes, providing almost 500 active communications ports to support 113 master panels; 57 Performer C3 intercom beltpacks; 116 Bolero wireless intercom beltpacks; and 186 analog 4-wire connections to six onsite OB trucks.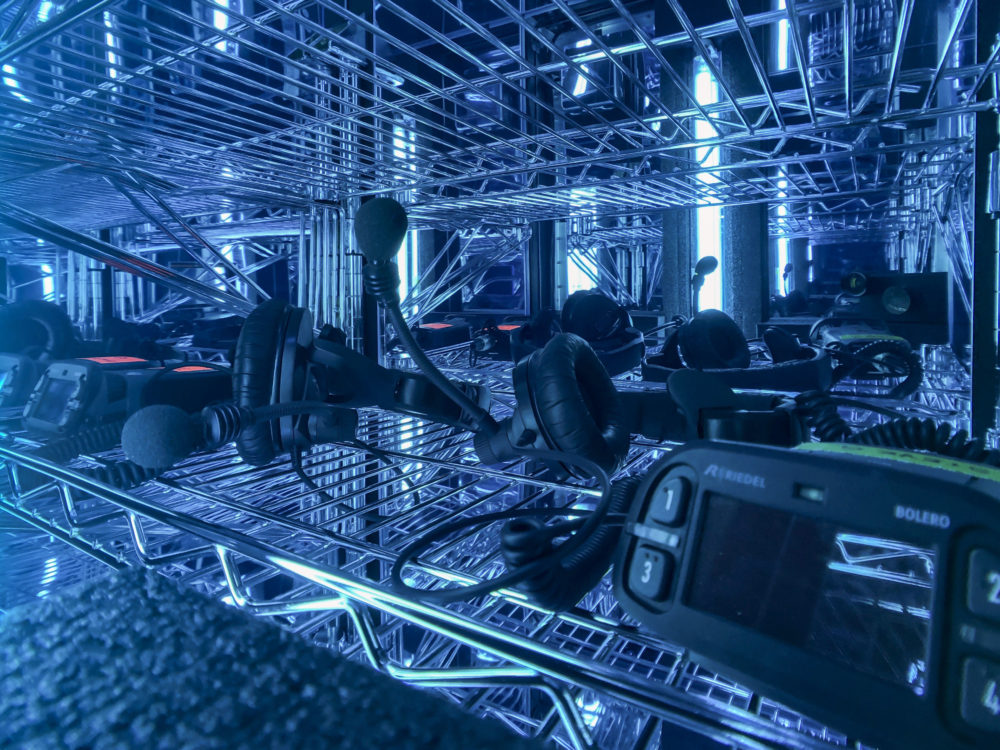 Deployed in a fully redundant fiber ring configuration, the Artist nodes are able to support users communicating via Bolero beltpacks throughout the vast ESPN complex — including players, coaches, and officials in the green zone, where games are played on three venues, and the yellow zone, encompassing the technical and broadcast compound.
Coaches and officials are able to converse with scorers and other game personnel who are sequestered behind plexiglass shields at courtside.
Luis Espinal, intercom curator for the Firehouse team, built custom logic functions into the Artist nodes that allow specific mic feeds to be routed to specific broadcast trucks.
The onsite Bolero universe, based on two fully redundant hub-and-spoke networks of Luminex switches, offers up to 128 multicast flows — giving the deployment room to grow as more beltpacks are needed.
"The NBA Bubble is a perfect example of thinking outside the box to ensure continuity for one of the world's most popular sports, and we're proud that Riedel has been able to play such a key role," said Joyce Bente, president and CEO of Riedel North America.
"Once again, our partnership with Firehouse Productions has ensured a smooth and highly creative deployment that meets the NBA's stringent requirements for safe and reliable communications," she said.
Willow Creek Streams Services, Adds Outdoor Audio
For decades, Willow Creek has been one of the most well-known and influential non-denominational megachurches in the United States.
However, like many houses of worship during the 2020 pandemic, its 7,200-seat worship center has switched over to become a streaming-only broadcast site, a change that will continue to be the case throughout the remainder of this year.
To retain some physical sense of community, Willow Creek set up a large tent in its parking lot to host nearly 30 congregational events between Aug. 19 and Oct. 6.
The primary focus of these has been the church's hour-long evening program series of 16 prayer and worship gatherings, comprising a live praise team set, a brief message from new campus pastor Shawn Williams, and a time of prayer for 100 pre-registered and masked guests.
To ensure that guests can properly hear both the music and message, Willow Creek turned to Milwaukee-based Clearwing Productions to supply an L-Acoustics X Series loudspeaker package for the tent.
"Our congregation had not been able to worship together since the state closed down in March," says Troy Bartholomew, who has served as Willow Creek's weekend technical director for the past eight years.
"The tent was an opportunity to gather small groups of people in a safe way, to worship and especially to get back that essential feeling of community," he says.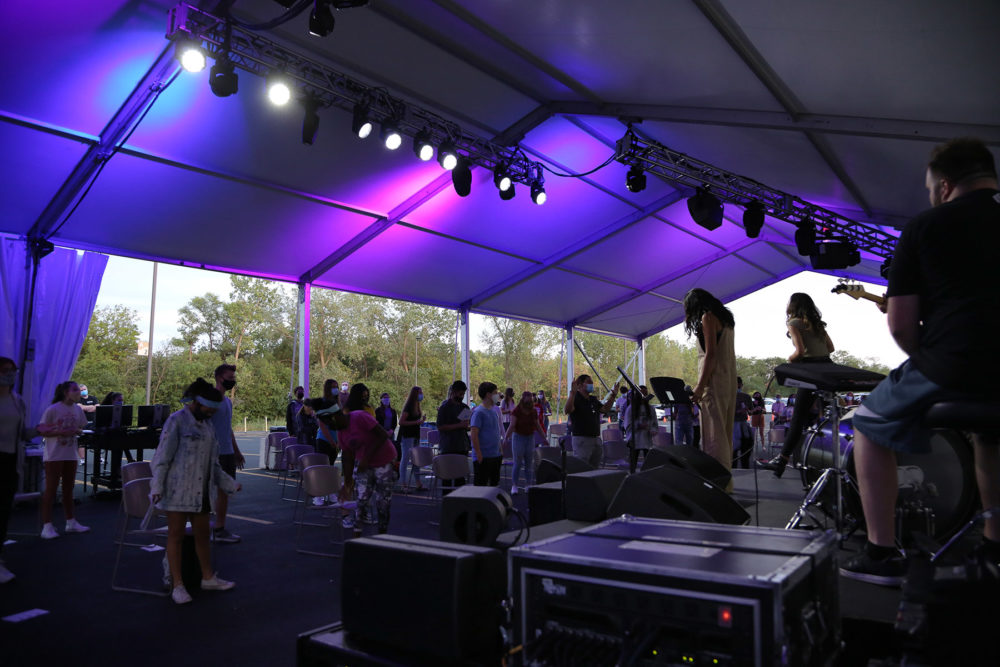 When the tent concept first came to Bartholomew's attention, his immediate inclination was to find a "one-stop shop" for audio, lighting, and staging.
"We were on a pretty tight timeline, and also in the middle of running a large virtual broadcast event during the design and bid process," he says.
Willow Creek's 116×39-foot tent stands 18 feet tall at its apex and is configured in a wide layout, with only one side of the tent enclosed to block sunlight, maintaining an open outdoor atmosphere.
"We wanted the experience to feel intimate, while obviously being safe," says Bartholomew. "Throwing sound 100 feet in a tent didn't feel like the right call, so we went wide, pushing to a pretty wide coverage area.
"For speed of setup and strike, I wanted the mains to be flown. Also, we have a number of cross-trained staff teams and volunteers mixing these events, so I wanted a high-fidelity system that didn't require a lot of work to get a good result," he says.
To provide blanketed audio coverage to the full space, four L-Acoustics coaxial 12XT are flown from a truss, while six short-throw X8 are spread out across the 24×8-foot stage.
Ample LF reinforcement is provided by a pair of SB28 subs located under the stage, and the entire system is powered by a single LA-RAK housing three LA8 amplified controllers.
Because of the band lineup changes, plus a desire to simplify the programming, Willow Creek also opted for six more 12XT to be used as stage monitors driven by an additional LA-RAK.
"Even though all our musicians are accustomed to stereo in-ears with a dedicated monitor engineer, the transition has been seamless with no issues or complaints from our artists. That's a testament to the quality of the 12XT as a wedge," he says.
Bartholomew notes that the Willow Creek production team has been impressed with the speed with which they can deploy the rig.
"I actually overestimated the time, thinking we'd need two hours for setup and one for strike, but one of our crews recently did the setup in 45 minutes total and strike in only 19 minutes," he says. "I attribute this to the thoughtful rigging of these enclosures, and Clearwing's touring expertise in designing the setup."
For mixing, Willow Creek's rotation of engineers usually start from the same file and just tweak—there's no reason for anyone to go in and have to "fix" anything, Bartholomew says.
"In fact, once [Clearwing director of operations] Bryan Baumgardner had time-aligned and leveled everything, we both agreed to just keep the processing flat, no system EQ at all," he says. "We've had a great response from our congregation and staff on the setup—everyone loves the tent.
"Having a history of high-quality production experiences here at Willow Creek, it's nice that even in a tent outdoors during a pandemic we're able to continue to hold that value," says Bartholomew.
People and Places
Carousel Industries Names Steven De Maayer as First Chief Services Officer
Carousel Industries has named Steven De Maayer to the newly created position of chief services officer. He will report directly to Carousel CEO Jeff Gardner.
De Maayer will assume full responsibility for the services organization at Carousel, overseeing a growing team of more than 500 professionals.
He has held a variety of strategic roles with increasing responsibilities through his 20-plus-year career. He joins Carousel from Wipro Limited, where, as general manager, he led the technology and communications business for the cloud and infrastructure services group.
Datapath Announces Operations and R&D Appointments
Datapath this week announced Alex Taylor is joining the UK-based manufacturer as project manager and Dan Rippin as software development manager.
Taylor will be working closely with Datapath's research and development teams, engineers, and sales and support teams, to ensure completion of the company's product releases.
Rippin's new role will see him manage Datapath solutions that aim to deliver an efficient and powerful evolution to professional AV video processing.
LOUD Audio, LLC Promotes Zack Salpeter to National Sales Manager
LOUD Audio, LLC, recently announced the promotion of Zack Salpeter to the role of national sales manager for Mackie.
In his new role, Salpeter will oversee the sales team that manages Mackie's dedicated independent dealer channel. He will also be responsible for further expanding Mackie's distribution channels and driving sales best practices.
CoreDial Announces Acquisition of eZuce
CoreDial, LLC announced this week it has acquired the assets of eZuce, a privately held video collaboration and communications technology vendor based in Stoneham, Mass., with engineering and development teams in Slovakia and Romania.
Included in the assets acquired are the products Vibe, eZuce's cloud-based video collaboration platform; Uniteme, the company's unified communications solution; and Reachme, the company's contact center offering. Terms of the transaction were not disclosed.