AV News to Know Sept. 4, 2020: New Products, Cool Projects and People in New Places
In this week's edition: More new products for social distancing, bringing extended reality to MTV Video Music Awards and hiring picks up across AV.
Leave a Comment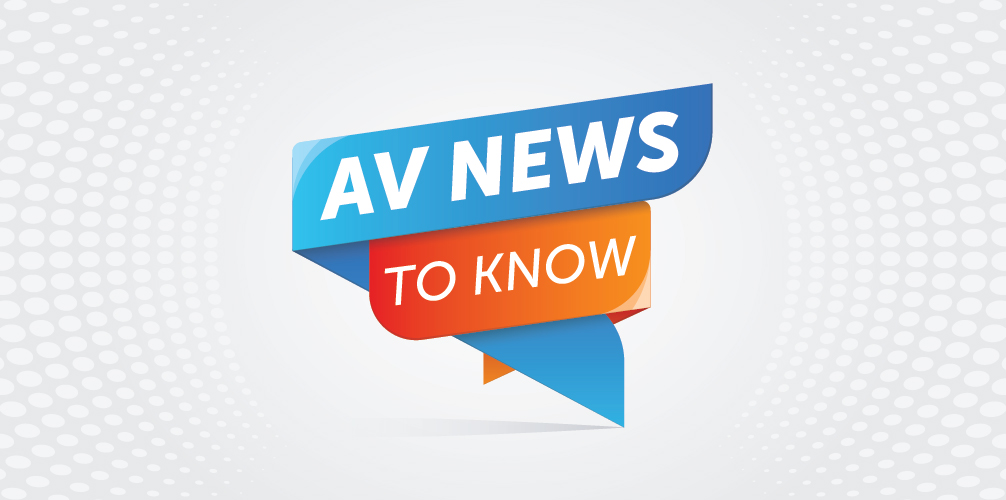 Here's a closer look at some of the AV news, products and projects you might have missed this week. We call it AV News to Know:
New AV Products
Yamaha ADECIA Offers Flexible Audio Intelligence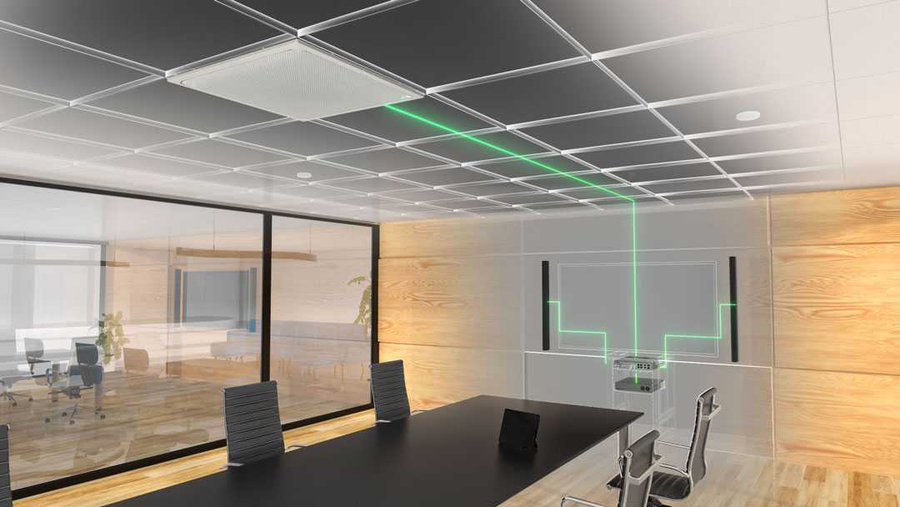 Yamaha's new RM-CG beam-forming ceiling array microphone and RM-CR conference processor are the heart of the new ADECIA conferencing solution, which "applies automated room tuning and dynamic, multi-beam tracking to the challenges of today's and tomorrow's conference environments."
This solution, available in the first quarter of 2021, is based on Dante audio networking and comprises the new RM-CG beamforming ceiling array microphone, the RM-CR conference processor, Yamaha's iVXL1-16P line array speakers and the SWR2311P-10G PoE+ switch.
Key Digital Offers Solution for Socially Distant Collaborations
Key Digital this week announced the KD-BYOD4K 4K wireless presentation gateway for the KDPlay system is now shipping worldwide.
The KD-BYOD4K presentation system includes full and multi-presenter modes, 4K/UHD from source to display, annotation and white board, extended monitor, content preview, touch screen, mouse forwarding, moderator management and more. It can be installed behind displays, at the projector or in the AV equipment rack.
BrightSign Announces New Digital Audio Player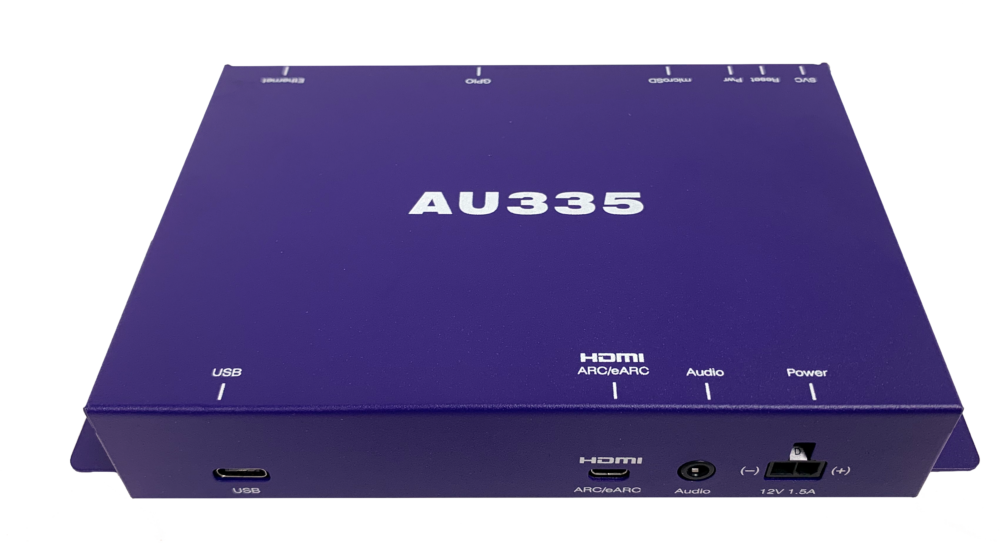 BrightSign, LLC, this week announced the BrightSign AU335, a digital audio player that supports the latest sound technologies. The player's ARC and eARC support enables the AU335 to distribute up to three zones of audio to soundbars and AV receivers that offer 24-bit sound, including Dolby Atmos.
The AU335 supports multi-zone audio, with the ability to integrate interactivity via physical buttons, proximity sensors and more via USB, GPIO or Ethernet connectivity. This enables customers to control the volume and toggle between devices. It includes a subscription to BSN.cloud Control Cloud.
NEC Display Launches New MediaPlayer Powered by Raspberry Pi
NEC Display Solutions has unveiled its latest MediaPlayer for its digital signage solutions. The MediaPlayer software comes pre-installed on NEC´s Raspberry Pi Compute Module at no additional charge.
It works with digital display boards in retail, digital menu boards, leisure and corporate communication applications.
Epson Announces Availability of Classroom and Meeting Room Projectors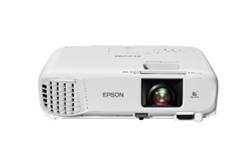 Epson this week announced availability of eight new projectors designed for K-12 classrooms and small to medium-sized conference rooms.
The PowerLite E20, X49, W49, 118, 119W, 982W, 992F, and 1288 offer "premium audio, enhanced connectivity, and widescreen options with most models for enriched presentations and increased engagement in today's virtual sessions and more spread out classes and conference rooms."
Zyter Introduces Smart Universities
Zyter this week announced the availability of Zyter Smart Universities, an Internet of Things (IoT) connectivity platform designed specifically for school campuses.
Zyter Smart Universities transforms student life both on and off campus through smart classroom-based teaching, enhanced communication and collaboration via secure remote learning, as well as wayfinding, navigation, and other personalized engagement options.
The platform also provides campus administrators with complete visibility of what is happening across an entire network of connected devices and sensors deployed around campus, supported by advanced analytics.
IK Multimedia Safe Spacer Wearable Monitor Shipping Soon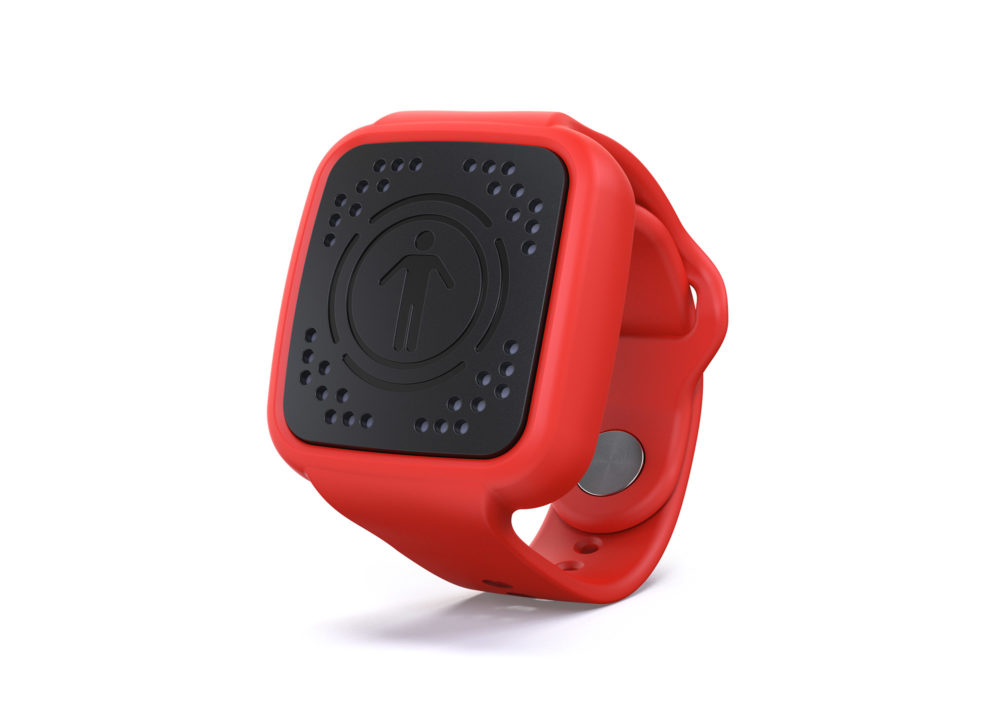 IK Multimedia's Safe Spacer is a lightweight wearable device that helps workers and visitors maintain safe social distancing, enabling factories, offices, museums, hotels, schools and other workplaces and public spaces to operate with peace of mind.
It gives small businesses a solution with more convenient ways to wear, charge and sync, as well as offering comprehensive integration options for large-scale enterprises using their own proprietary data systems.
Able to be worn on a lanyard, wristband or belt loop, Safe Spacer detects when other Safe Spacer units come within 6 feet, alerting wearers with a choice of visual, vibrating or audio alarm.
Audio Visual Projects
XR Studios Transforms 2020 MTV Video Music Awards with Extended Reality
The first major awards show in the U.S. to be broadcast since the pandemic was held Sunday, Aug. 30, when the socially distant MTV Video Music Awards were telecast from New York City.
XR Studios selected the disguise xR workflow, powered by the latest disguise gx 2c media server, as the show's central technology hub.
"The project was successful on a level of scale in terms of the size of the stage, the number of Stype-tracked cameras and the ambitious number of live performances and awards presentations," says JT Rooney of Silent Partners Studio, who worked with XR Studios to deliver the show in Extended Reality.
XR Studios, who pioneered the application of xR in live entertainment, was brought in by Paul Caslin, creative director for the VMAs, to help create a virtual stage where the awards presentation would take place.
Additionally, XR Studios produced and enabled creative teams to craft performances for multiple artists like Lady Gaga, The Black Eyed Peas, Doja Cat and Da Baby in Extended Reality environments.
Notch VFX played a key role in the production as the main real-time rendering engine for the awards stage and performances from Miley Cyrus, The Black Eyed Peas and Doja Cat.
Unreal Engine provided real-time rendering for Lady Gaga and Da Baby, utilizing disguise's RenderStream video-over-IP protocol.
"disguise's xR workflow allows for a traditional workflow of media server and content creation while adding on the layers of Augmented and Mixed Reality.  This allows for flexibility and dependability for live entertainment," said XR Studios technical director Scott Millar.
"disguise's camera calibration workflow also enables virtual set extension and the ability to blend LED with virtual environments to create whole new worlds," he said.
The disguise gx 2c powered real-time generated graphics from Notch onto the LED video screens as well as the virtual set extension content outside the LEDs, creating a vast and immersive virtual world on camera that fans could view from their screens at home.
"This was the largest and most complex xR show that we have had to support so far," said Jamie Sunter, disguise senior support specialist. "We had support and development teams working in L.A. and the U.K. to ensure that we could get the most coverage with both time zones.
"We utilized the newly built xR stage in London HQ to then be able to verify fixes and reproduce issues that were being seen on site. In L.A., we had frequent presence on-site as well as at the homes of the support team based in L.A," said Sunter.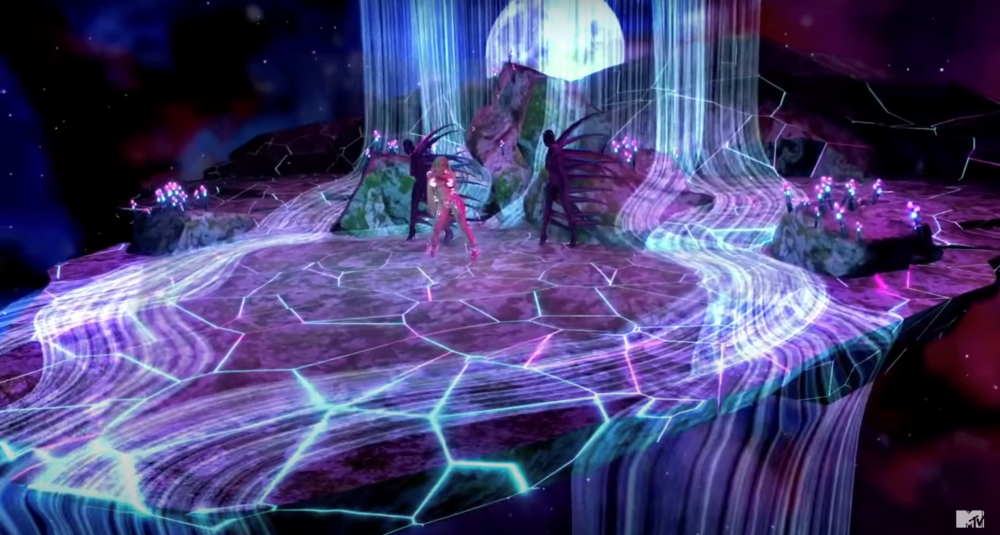 For the VMA show, disguise software was key not only to the camera calibration, but also to color balancing and overall compositing of real-time content tools.
This project marks yet another successful collaboration between XR Studios, Silent Partners and disguise, after having delivered virtual productions for performances from Katy Perry and The Black Eyed Peas earlier this year.
Dynamic Productions Provides Internet and Security to COVID-19 Testing Sites
When COVID-19 hotspots began to stress the health care systems and testing capabilities of several U.S. states, pop-up testing sites became a crucial weapon in the fight against the virus.
The success of these temporary testing facilities relies on many factors, but, according to New York-based Dynamic Productions, they all share one crucial need: a reliable, consistent internet connection to enable necessary communications including appointment booking, order processing, insurance verification, credit card payments, IP phones, WiFi and patient surveys.
As a wave of event cancellations cascaded across the world in March and April, Dynamic Productions realized its expertise and knowledge of temporary technology installations could help pop-up testing sites through SnapAV networking and security solutions.
After signing agreements with multiple testing site operators, the company began work on May 1, and has since brought its mobile solutions to more than 200 temporary testing sites in New York, Rhode Island and Florida.
"A testing site operator asked us to assist with logistics, and it snowballed from there," said Brian Rosenblum of Dynamic Productions. "Luckily, our business and employees are experienced at rapidly deploying critical infrastructure for temporary rental projects, and we were able to quickly design and deliver systems that met the testing sites' needs.
"Whether it's IP phones to communicate reservations and results or stations to collect insurance info and register patients, we are providing everything a site needs to test the most people the fastest they can," he said.
Dynamic Productions combined Pakedge routers, Araknis POE switches, Araknis indoor and outdoor wireless access points, SnapAV Cat6 cable, Luma security cameras with a 2TB NVR, and a five-outlet Wattbox power conditioner with OvrC Home management for the pop-up sites.
The solution is compact and highly mobile, utilizing a portable waterproof rack case from SKB.
The testing sites in New York and Rhode Island operate for anywhere from one day to more than a week, and Dynamic Production has had as many as 20 units out at one time. Most sites do not require assistance to operate it for multiple days.
Each site typically has a call center, a registration area, processing area and testing area.
"The most important aspects of these systems are that they are easy to use, ultra-reliable, and be set up and broken down quickly," said Rosenblum.
"Once we show up on site, all we have to do is plug into the location's internet service, and the testing site is online. There's no training, no wait time and no troubleshooting," he said.
Dynamic Productions is also building two custom Rapid Deployment Trailers for a medical company that will be used to travel and provide a complete mobile testing apparatus and serve as a media outreach vehicle.
Each trailer will feature full network capabilities with Araknis wireless access points, Pakedge routers, Luma IP cameras, media over IP, indoor TVs, two outdoor Sunbrite TVs, and an 8-channel Episode amp with speakers and a connected microphone.
TVs and speakers will present important guidance and information at testing sites and media events. Wattbox will power and protect the system.
"Technology is at its most useful when it's solving critical problems," said Kenny Kim, SnapAV VP of product management, "and the mobile solutions crafted by Dynamic Productions are an incredible use of products well outside their normal scope.
"We are all relying on countless technologies to keep us informed, healthy and safe, and we're proud that SnapAV products can help make a difference in the fight against the COVID-19 virus," he said.
Dynamic Productions has serviced 150 serology testing sites in New York, 50 serology testing sites in Rhode Island and two drive-thru testing sites in Miami, with the two new Rapid Deployment Trailers expected to be ready for deployment in September.
The company deploys its solution to up to 20 COVID-19 testing sites at a time and can assist anywhere it is needed as new hotspots emerge.
People and Places
VuWall Invests in U.S. Market with Two New Senior Hires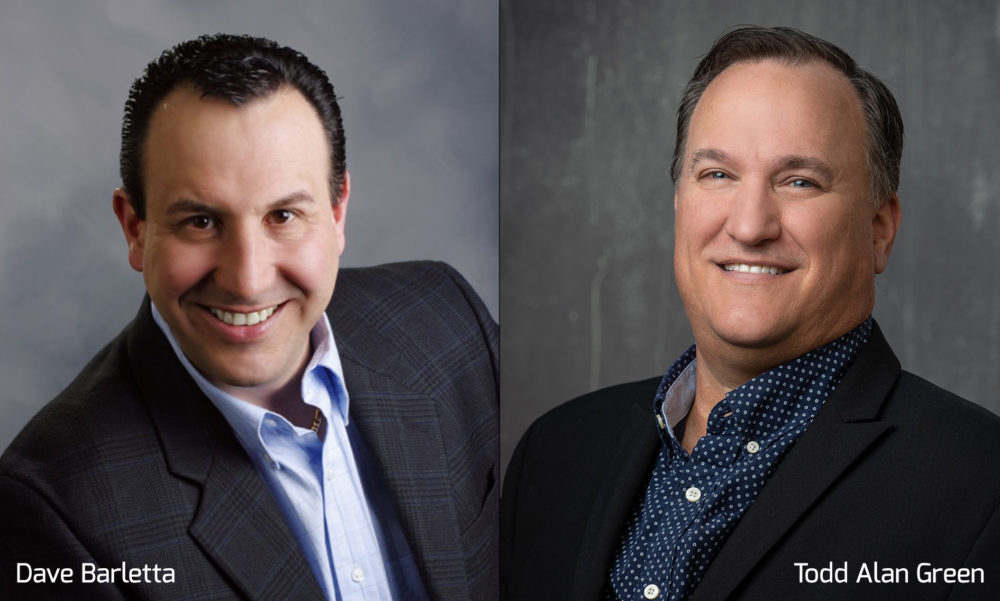 VuWall this week announced the appointment of Todd Alan Green, based in Houston, and Dave Barletta, based in Philadelphia, as senior business development managers for the U.S. market.
Green and Barletta bring more than 60 years of combined experience in the audiovisual industry, with a strong focus in control room technology and AV distribution. Prior to joining VuWall, they led the control room sales team at Christie Digital Systems for four years.
Symetrix Appoints Denny McLane as Manager, Customer Experience Team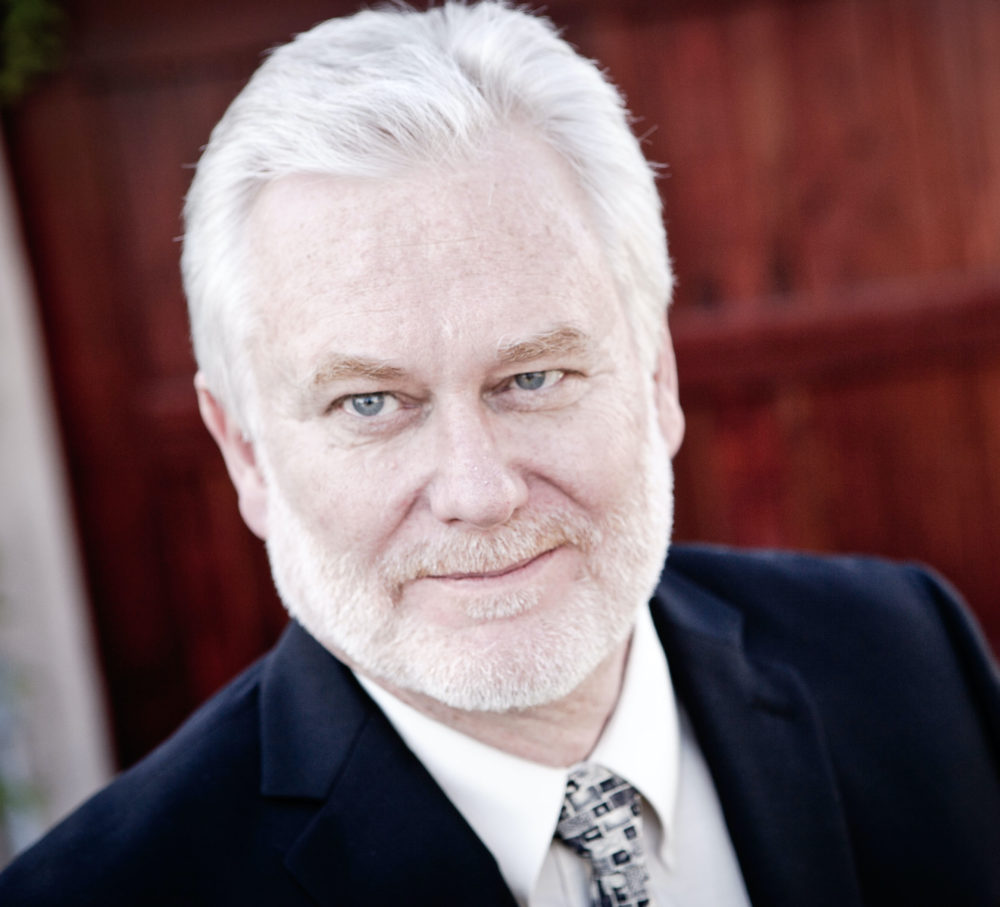 Denny McLane has joined Symetrix as the new manager of the customer experience team.
McLane will manage departmental participation in product design, promotion and sustaining engineering, while continuously driving systemic improvements of the training and technical support departments.
He began his career as the president and owner of Sound Techniques in North Hollywood, where he designed and installed sound and video systems for churches, auditoriums, theaters, and provided live sound production for megahit producer David Foster and his roster of artists.
He later spent seven years at BSS Audio (Harman Pro) presiding over sales and support for Soundweb London for the western U.S. and most recently held the position of consultant liaison with AtlasIED.
SNA Displays Hires Digital Signage Veterans
SNA Displays has hired two Sweden-based digital signage veterans, marking a continued expansion into Europe.
Johan Skepparman and Peter Gustafsson both started this week and will run business development for SNA Displays from Stockholm.
The new employees bring vast audio-visual and digital signage experience to SNA Displays' business development team, including project management, solutions design, operations, and installation and maintenance.
Audix Announces Steve Young as Director of U.S. Sales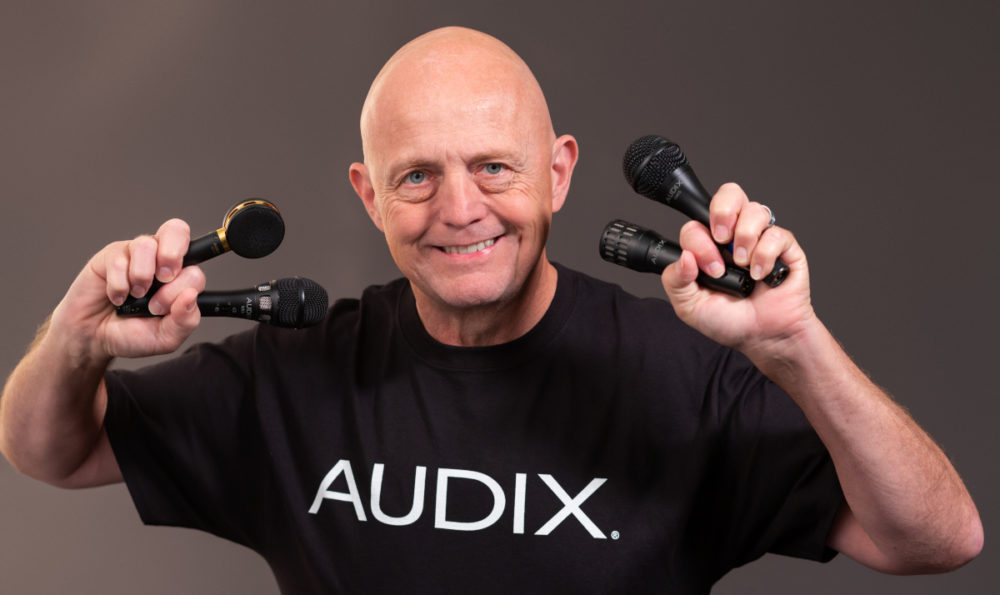 Audix this week announced Steve Young has joined the company as director of U.S. sales.
Young has served more than 20 years in the pro audio manufacturing industry. He was most recently the director of large venue sales for Biamp/Community Loudspeakers. Prior to that, he was VP of sales and marketing at AtlasIED and joined Behringer for the launch of the X32 digital mixer.
AES Educational Foundation Announces Scholarships for 2020
The Audio Engineering Society Educational Foundation this week announced the recipients of the AES Educational Grants for Graduate and Undergraduate Studies in Audio Engineering for the 2020/2021 academic year:
Audio Precision Tom Kite Advancing Audio Scholarship – Hyunjoung Yang, attending University of Miami, Frost School of Music, Coral Gables, FL, USA
Dolby Institute Scholarship – Jacob Melchi, attending University of Rochester, Rochester, New York, USA
Genelec's Ilpo Martikainen Audio Visionary Scholarship – Braden Carei, attending Belmont University, Nashville, Tennessee, USA
L-Acoustics' Dr. Christian Heil Future of Sound Scholarship – Dora Filipovic, attending University of Surrey, Faculty of Arts and Social Sciences, Surrey, England
PMC Sound for the Future Scholarship – Ausma Lace, attending McGill University Schulich School of Music, Montreal, Canada
Emil Torick Award – Andrew Bohman, attending the Peabody Conservatory of the Johns Hopkins University, Baltimore, Maryland, USA
John Eargle Award – Matthew Cheshire, attending Birmingham City University, Birmingham, England
Bruce Swedien Scholarship – Mie Hirschfield, attending McGill University Schulich School of Music, Montreal, Canada
Larry Estrin Scholarship – Anthony Hunt, attending University of York, York, England
Mary Lea Simpson Memorial Scholarship – Téa Mottolese, attending Peabody Institute of the Johns Hopkins University, Baltimore, Maryland, USA
AES Educational Foundation Scholarship – Bart?omiej Chojnacki, attending AGH University of Science and Technology, Krakow, Poland
AES Educational Foundation Scholarship – Alexander Dobson, attending McGill University Schulich School of Music, Montreal, Canada
AES Educational Foundation Scholarship – Ayla Favati, attending New York University Steinhardt School of Culture, Education, and Human Development, New York, New York, USA
AES Educational Foundation Scholarship – Claudia Nader Jaime, attending University of York, York, England
AES Educational Foundation Scholarship – Julian Neri, attending McGill University Schulich School of Music, Montreal, Canada
AES Educational Foundation Scholarship – Ben Payne, attending University of Plymouth, School of Humanities and Performing Arts, Plymouth, England
AES Educational Foundation Scholarship – Daniela Pardo Quintana, attending Pontificia Universidad Javeriana, Bogota, Columbia
AES Educational Foundation Scholarship – Kathleen Zhang, attending McGill University Schulich School of Music, Montreal, Canada
If you enjoyed this article and want to receive more valuable industry content like this, click here to sign up for our digital newsletters!