AVIXA Pro-AV Business Index Continues Struggle to Gain Momentum
While October 2020 sales continued to increase across AV, employment numbers took a slight tumble for the first time in several months.
Leave a Comment
The October 2020 results for the AVIXA Pro-AV Business Index represent another mixed bag, with the pace of sales continuing an upward trajectory but employment numbers showing a bit of lost momentum for the first time in a while.
AVIXA economic analyst Peter Hansen says he's "not too concerned" that the monthly index doesn't seem to be showing consistent increases every month, with sales for October at 53.1, up from 51.3 in September, and employment dipping from 51.7 in September to 47.6 in October.
Any number above 50 reflects an increase in that segment of the AV industry, so sales figures are still growing this month, according to the AVIXA survey respondents, while employment numbers are contracting slightly.
Related: AVIXA Pro-AV Business Index Isn't Just About the Monthly Numbers
"One month is not the same as some continuous trend where we're losing jobs out of the market," says Hansen. Survey respondents chose "unchanged" for the status of their firm's hiring more than "increasing" or "decreasing," he says, indicating there's some level of stability despite the drop.
"We don't want to see a very volatile labor market where a lot of companies out there are suffering enough to be forced to lay people off," says Hansen. "And temporary churn is just bad for people. We'd much rather be in our jobs and feel secure than have so much turnover.
"Even with that slight downturn, there's a little bit of good news in there about things becoming a bit more steady and reliable in the AV labor market.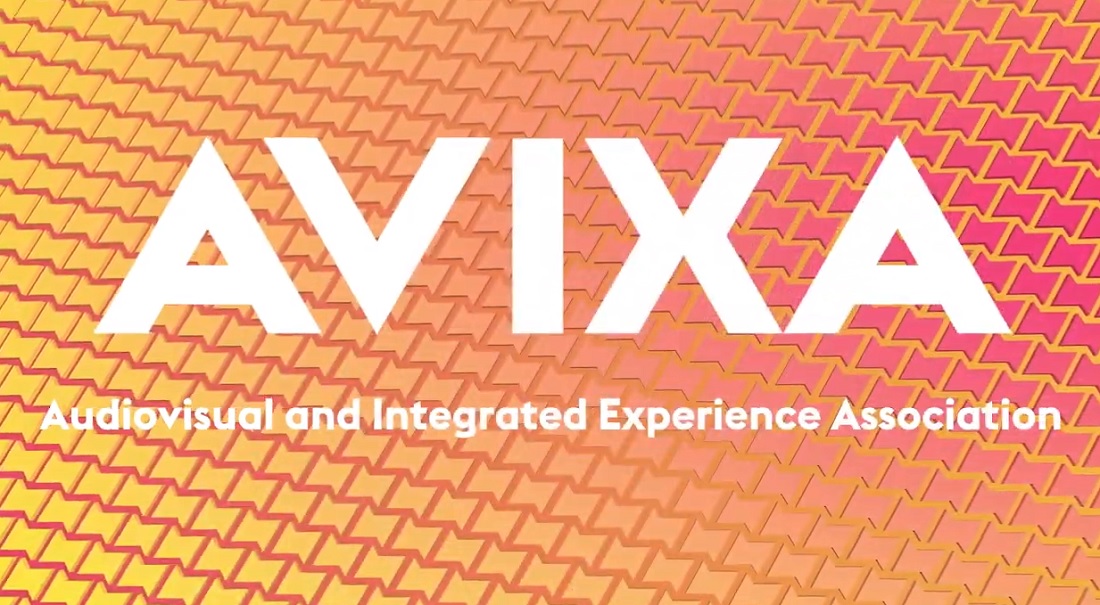 More Pro-AV Business Index Insight
Hansen is excited for the days when both sides of the Pro AV Business Index show consistent growth and increase for several months in a row.
"We've had these conditions where there's been a slight bit of growth and acceleration," he says. "We want to get back to having a really great month. We can consistently say it's been a pretty good month."
Beyond the Pro-AV Business Index, Hansen is closely watching the rise in some areas—particularly the U.S. and Europe—of COVID-19 cases, saying those spikes could affect people's willingness to leave their homes. The pandemic cases, meanwhile, are dropping in Australia, China and other locations.
"People's habits do respond to the conditions around them," he says, noting the uptick might keep people away from restaurants, retail stores and any live events that are allowed to move forward.
"AV is extremely diverse and so much of AV is a solution," says Hansen. "People turn to AV in these conditions."
Distance learning, says Hansen is, "one of the reasons we've seen unevenness in sales. A lot of colleges and universities ramped up in August and September, but that spending subsided a bit in October and November. That's a positive for AV but negative in terms of sales momentum.
Everyone across the AV industry is "exploring new balances between in-person and virtual," says Hansen, from schools to corporate leaders to sports teams. "It's evolving and that's requiring additional AV investment."
AVIXA will soon publish its update to the annual Industry Outlook and Trends Analysis that came out in June as well as the 2020 Macro-Economic Trends Analysis, which provides context for the foundation on which AV is built, says Hansen. He's proud of the forecasts AVIXA's economic team has put together.
"I don't think I need to tell anyone in AV there's a lot of uncertainty out there," he says "It's a really dynamic environment and that challenge is reflected in the work we're doing.
Hansen wouldn't predict how the U.S. presidency of Joe Biden will affect the Pro-AV Business Index or the AV industry, but he says having the election results finalized will give "more certainty about the regulatory environment and what's going to be going on in the economy.
"That's a good thing, especially for capital investments," he says.
Additional economic stimulus, says Hansen, "would be welcomed by companies who need some help to run their businesses normally."
If you enjoyed this article and want to receive more valuable industry content like this, click here to sign up for our digital newsletters!