An Introverted CEO Could Make For A More Stable AV Business
New research suggests that an extroverted CEO personality could lead to market volatility and short-term gains, while introverts look at the bigger picture.
Leave a Comment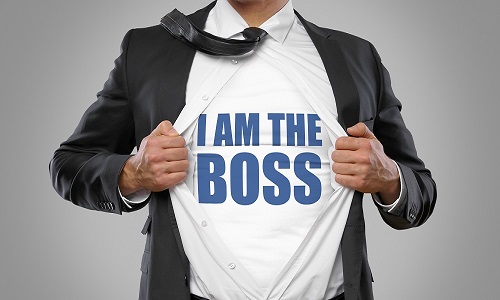 Who makes a better leader, an extrovert willing to take risk, or an introvert who looks at the bigger picture? According to a recent study in the Academy of Management Journal, a CEO's personality can have an effect on a publicly traded company's stock price.
Although most of the AV industry is privately held, integrators — especially larger firms — looking for a new leader can take some tips from the study.
According to Harvard Business Review, the study conducted by four business school professors focused on five personality traits that could appear in a CEO's behavior and seen by investors: conscientiousness, neuroticism, extroversion, openness to experience and agreeableness.
Using an algorithm, researchers found that the levels of those five traits affected their company's stock volatility, but also that increasing risk could result in higher returns to shareholders.
Integrators, manufacturers or software companies should still manage impressions for their CEO even if their eccentricity has gotten them and the company far.
"First, despite increasing rhetoric in the business community that leaders need to be "authentic," our findings suggest that there is still wisdom in managing impressions for CEOs," the researchers said.
Although Elon Musk wasn't a part of the study, the group referenced his willingness to smoke marijuana on a well-known podcast and penchant for making headlines and active Twitter account as contributing to Tesla's stock volatility and recent string of losses.
How this information helps select a CEO
Boards and decision makers should be cognizant of how a particular personality can influence an executive's effectiveness as the face of a company.
It only makes sense that boards should place high value on the conscientiousness of a potential executive. There's also a growing amount of evidence that introverts actually make better CEOs.
Obviously, highly neurotic individuals should be avoided, but extroverts are promoted to higher levels in the company at a higher and faster rate than introverts.
The study didn't settle the debate, but researchers said their findings did suggest that extroverted CEOs could be less effective at managing risk and creating value.
Read Next: AVI-SPL CEO John Zettel Among Glassdoor Top CEOs for 2018
Other research suggests that there are inherent benefits going either way. Regardless, boards and search committees should consider many other factors when picking a new leader.