Creating a Sustainable Future
Integrators have always had a vital role to play in sustainable design for buildings, attractions and experiences. Now, integrators are also rallying to recognize environmental degradation.
Leave a Comment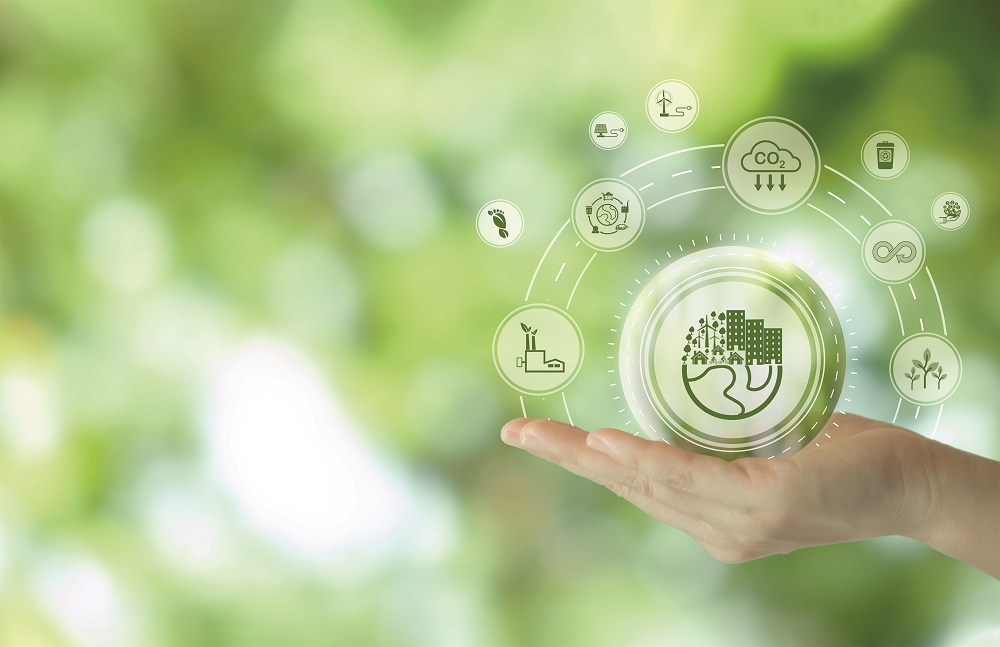 Sustainable manufacturing, which the U.S. Department of Commerce defines as using industrial processes that minimize negative environmental impacts and that are safer for both employees and consumers, has been gaining momentum lately amid what the United Nations calls the "Decade of Action." 
According to The Wall Street Journal, there will be, in the next decade, upwards of $12 trillion of business opportunities for companies that align themselves with sustainable development. A study from Oxford Economics highlighted that 65% of companies have created a clear mission statement around sustainability, with another 23% indicating that they are in the process of developing such a statement. Thus, of those companies studied, 88% are prioritizing sustainability. 
Similarly, in a SAP survey, 46% of business leaders shared that sustainability is top of mind for them throughout the manufacturing process. Perhaps even more significantly, 68% of them have reduced energy consumption at their business. 
Related:  Building-Technology Trends for Safer, More Sustainable Environments
Gen Z, whose members represent the future generation of buyers, is especially focused on sustainability as a core value. That means future-minded business leaders should make sustainability a priority in order to strengthen brand reputations, build public trust and, ultimately, connect with tomorrow's customers. 
Sustainability in AV (SAVe)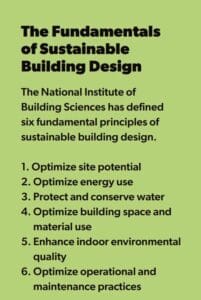 One of the biggest sustainability stories our industry has ever seen is the emergence of Sustainability in AV (SAVe) to give voice to the need to prioritize sustainability-minded practices. "Let's be honest," Christina De Bono, founder and president of SAVe, says. "The AV industry has been part of the problem. But it's equally true that we can help drive the solution." To her point, according to The Shift Project, 4% of greenhouse gas emissions are caused by digital technologies, and it is increasing by 9% every year. We can't just let that figure stand. 
De Bono decided to launch SAVe, an AV-industry-wide independent nonprofit organization, after hearing from many in the industry who are very concerned about the growing climate crisis, persistent inequality and ongoing poverty in the U.S. She wanted to use the organization's platform to highlight the issues we're facing and the responsibility that the AV industry has, particularly as regards sustainable production and manufacturing. Efforts like these bring together industry stakeholders who, collectively, can take concerted action to achieve the 2030 Sustainable Development Goals (SDGs) that all 193 nation representatives of the United Nations adopted. 
Individual and Business Responsibility
"Look at what's happened just in the past two-and-a-half years," De Bono begins. "Every day now, we're facing a massive natural disaster that's being perpetuated by increasing extreme weather events [occurring] due to climate change." She continues, "At the same time, we have growing inequality and poverty in this country. These challenges are profound, and they're getting worse." Ultimately, De Bono believes, it's not just countries and global actors that need to come together to address these problems but also individuals and businesses. Citing the need to make systemic changes, she says, "There's a huge role for business and industry, and the AV industry has a big responsibility toward this." 
Related: Body and Brain: How to Bring the Benefits of Nature Soundscapes Indoors
SAVe provides a vehicle for the AV industry to achieve sustainable development, and it serves as a bridge to other industries, non-government organizations (NGOs) and partner organizations that share similar convictions that we must take urgent action to preserve the health of the planet, as well as the communities and people that populate it. 
"Focusing on sustainability benefits the health of AV businesses by better positioning the entire industry to address new market opportunities, reducing exposure to a variety of business risks and strengthening the very foundation of the economy," De Bono declares. "By its very nature, the AV industry is well positioned to make substantial progress in areas related to responsible waste management, lifecycle carbon-emission reduction and reduced energy usage." 
SAVe Certification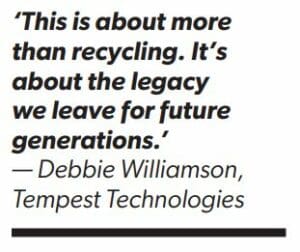 SAVe, which officially bowed earlier this year, offers a "SAVe Certified" certification program. It enables AV companies to develop a sustainability plan using an assessment tool to identify ways to advance sustainability efforts. For example, Issaquah, Wash.-based audiovisual integrator Tempest Technologies recently completed the three-part, two-day educational session, workshop and assessment with the goal of establishing a sustainable development plan specific to the company. 
Debbie Williamson, co-owner and general manager of Tempest Technologies, says that her company has always recognized its responsibility to the community. "Becoming SAVe Certified is part of our effort to take that commitment a step further," she explains. "It helps us be proactive with clients and manufacturers about the role we can play for the world, our community, our clients and us personally." Williamson adds that integration companies and their leaders are aware of the waste our industry often generates. She continues, "This is about more than recycling. It's about what we can do daily, and the influence we can have on our clients, customers and partners. It's about the legacy we leave for future generations." 
Related: SAVe Launches Inaugural SAVe Certification Program in Partnership with Tempest Technologies
Williamson adds an important point — namely, that being SAVe Certified can be the start of a process that enables integrators like Tempest Technologies to have conversations with manufacturers and clients. "We don't have direct control over their decisions," she acknowledges, "but we will start an education process that can be as illuminating for them as it was for us." Additionally, by investing in educating the entire team, Williamson says Tempest has begun a dialogue that can lead to change. 
SAVe: A Second Life
The rapid pace of technological change means that products are being replaced in increasingly shorter cycles. That, of course, can have serious environmental consequences. In 2019, for example, more than 50 million tons of e-waste — including displays, cables, power supplies and other AV equipment — was generated in North America and Europe. That number has increased 21% over the last five years. Less than 20% of used electronics are formally recycled, SAVe reports. And the AV industry has no uniform process, system or policy to deal with where equipment should go at the end of its lifecycle. 
The SAVe: A Second Life program, which is in the early stages of being developed, is about giving AV equipment a second life at the conclusion of its first life. The process involves donating the equipment through the SAVe network. Many folks within the industry have tried to take in used equipment and give it to schools and/or donate it to other organizations. This burgeoning program creates a clearer, better-defined pipeline for that.    
NSCA, for its part, has the Stockroom Exchange, where integrators use an online platform to sell parts that they no longer need to other integrators who do need them. "At the end of the day, it's a lot to manage," Kelly Perkins, marketing director at The Farm AV and a SAVe Board member, says. "In a lot of situations, it's been mostly volunteer efforts. But we're working on guidelines and procedures for how to handle used equipment. We're going into it with the idea that it needs to scale. Nobody wants to have a giant warehouse full of non-working equipment." 
De Bono emphasizes that the time to act is right now. "The sustainability to our planet is at stake — as is that of our industry," she says. "It's very clear that sustainable practices bear directly on a company's ability to generate funding, win business, attract employees and lead communities to build healthy and equitable environments." 
To help volunteer, get SAVe Certified, donate or become a sponsor of SAVe, visit SAVeAV.org.