Exertis To Acquire Almo To Expand North American Business
Exertis is acquiring Almo Corp. in North America, the biggest such deal in the history of Extertis' parent company, DCC Technology.
Leave a Comment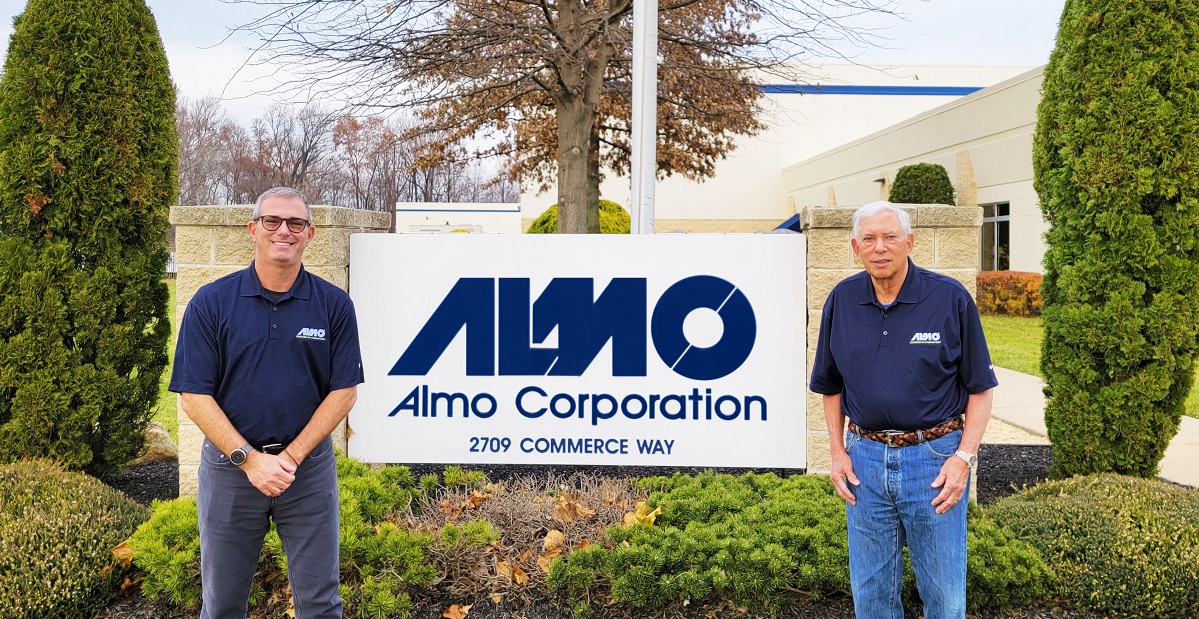 Technology distribution giant Exertis is acquiring Almo Corp. in North America. It's the biggest such deal in the history of Exertis' parent company, DCC Technology. This purportedly makes Exertis Almo Pro AV the largest pro AV specialist business in North America.
According to Exertis, this deal builds on other acquisitions the company made in North America, including Stampede, Jam Industries, The Music People and JB&A.
A Bilateral Transaction
The transaction was based on an initial enterprise value of about $610 million on a cash-free, debt-free basis. It was conducted in a bilateral transaction with the Chaiken family, the owners and managers of Almo since its founding 75 years ago. This information originates from DCC's regulatory filings.
For DCC, the move comes just three years after the company entered the North American market in 2018. It immediately makes the company a major player in the pro AV supply chain.
"The North American market is the largest B2B and consumer technology market in the world and the acquisition will enhance DCC Technology's presence and capability in the consumer channel where Almo is also the largest national distributor of consumer appliance and lifestyle products," DCC says in filings. "It is led by a highly experienced management team with a high-quality sales, marketing and operating infrastructure."
With the acquisition, DCC expects to see revenues of approximately $2.4 billion in North America.
Leveraging Almo Assets
The family-owned, third-generation Almo will bring its 660 employees, nine distribution centers and more than 2.5 million square feet of warehousing space in North America to the combined company. Almo will benefit from Exertis' financial resources and supply chain logistics.
For Exertis, the acquisition provides its North American business with increased bac-end economies of scale allied to the front-end specialization that will add multiple benefits for vendors and partners, Exertis says in an announcement.
The Chaiken family will continue to operate Almo Corp. Warren Chaiken will remain president and CEO, and Gene Chaiken will be chairman. The combined pro AV value-added distribution entity, Exertis Almo Pro AV, will be led by Sam Taylor, Almo's current executive vice president and COO.
John Dunne, a longtime senior executive, currently leading the Exertis Pro AV team in North America, will join the Almo executive team. He will help lead the merger. Almo's premium appliances and mainstream appliances divisions will continue to be led by industry veterans and Almo's senior vice presidents Steve Terry and Jack Halperin, respectively.
Tom Griffin, managing director of DCC Technology and Exertis, reaffirms the deal's implications. Exertis Almo Pro AV will be the largest specialist pro AV distributor in North America.
Almo's Growth and Success
"Almo's 75-year history of growth and success, combined with its longstanding relationships with industry partners and its ability to continually innovate and expand will be great assets to Exertis," Griffin says. "In turn, we will bring significant economies of scale, global supply chain access and other benefits to the customers of Almo Corporation.
The deal comes at the tail end of Almo's yearlong 75th anniversary celebration, during which Warren Chaiken says is the perfect time to give vendors and channel partners a "truly global distribution stage" that leverages more buying power and the ability to compete for a more comprehensive position in the global supply chain.
We are committed to growing with our partners by remaining their value-added distributor with larger scale and access to more products, more services and more financial support," Chaiken says. "For them, this transition will be seamless in that we will operate business as usual."
If you enjoyed this article and want to receive more valuable industry content like this, click here to sign up for our digital newsletters!